BWW Interview - Tony Winner Michael McGrath Talks THE HONEYMOONERS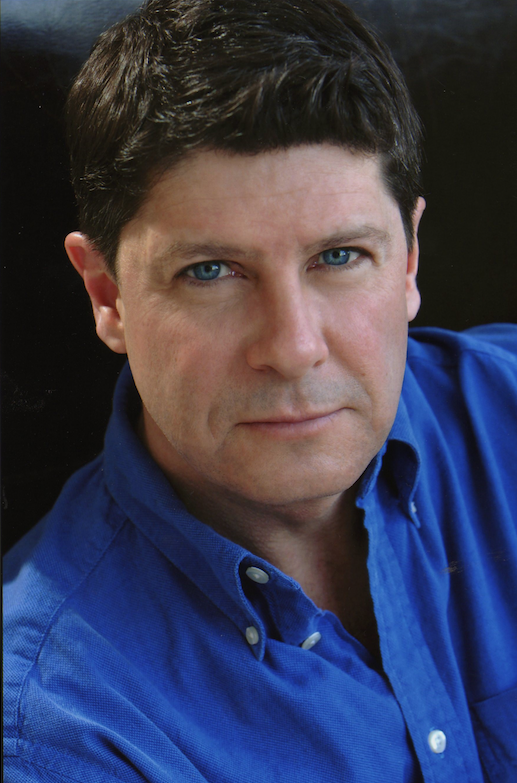 Tony-winning actor Michael McGrath takes on the iconic role of Ralph Kramden in Paper Mill Playhouse's World Premiere production of the new musical comedy THE HONEYMOONERS, based on the CBS television series. In THE HONEYMOONERS Ralph Kramden and his buddy Ed Norton are back and still shooting for the moon. After shocking their wives by winning a high-profile jingle contest, they are catapulted out of Brooklyn and into the cutthroat world of Madison Avenue advertising, where they discover that their quest for the American Dream might not be worth the price they have to pay.
Today, Michael McGrath chats with BWW about this exciting new show which will undoubtedly take audiences bang, zoom...to the moon!
You are taking on the iconic role of Ralph Kramden. How did you prepare for that and did you watch episodes of the TV show for inspiration?
I've probably been preparing for this role unwittingly for many, many years. I actually started watching 'The Honeymooners' when I was a little boy, probably in the early '60's. My dad used to let me sit up late with him sometimes and watch, I guess they were probably re-runs then, but it wasn't too far removed from the original airings in the late 50's. So he used to sit there and just howl with laughter and I'd sit on the couch with him or on his lap and I just remember that being my first introduction to it, so I was indoctrinated pretty early on. I've also been a fan of Gleason for a very long time. And actually when I was a little older, probably mid-60's, I was probably about 19 years old, I loved watching 'The Jackie Gleason Show' from Miami Beach, which was the live variety show he used to do. And he used to do a little segment of 'The Honeymooners' on that too. So I've been watching and preparing for this role for a very long time.
What is it about these characters that make them so timeless?
Well I guess they're everyday Joes. You know I grew up in what we used to call 'Three Deckers' in Massachusetts, or tenements, and I knew all these people. It had a very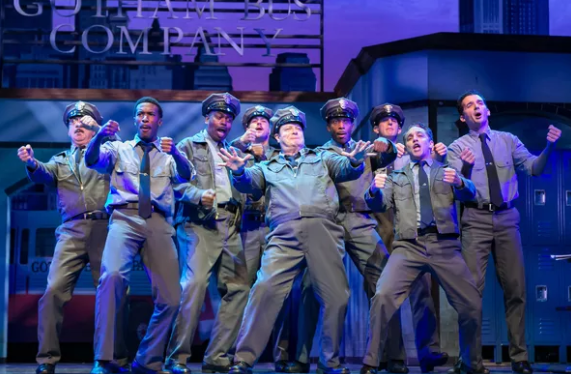 middle class, even lower middle class feel, just like Ralph and Alice and Ed and Trixie and the guys at the bus station, they're all working Joes. And that's why I think it has always been so popular, because even today, the working man and woman can relate to a guy or gal having to get up and go to work every morning and put food on the table, you know, the struggle. And that's really the crux of it, is the struggle to do that. And that's why Ralph is always looking for the Golden Ticket. He's always trying to find whatever that scheme is that's going to get them out of that situation, and of course that's where the hijinx and the comedy comes from. So yeah I think they're everyday Joes and people can relate to them.
From what I've read of the plot of this show, Ralph will finally achieve his dream. In what ways will that change him as a person?
Well, yes we do succeed early on in the play and his dreams seem like they are coming true. And it sort of plays out kind of like an episode where Ralph, you know once Ralph feels like he's accomplished something, he always goes to the extreme. He becomes very cocky, you know he can't help himself. He can't help but celebrate when it's not time to celebrate yet and therein lies his downfall. And I don't want to give too much away, but yes in the plot Ralph and Ed succeed- they enter a jingle contest and the first prize is $500. And they win the jingle contest and all of a sudden it's not just the $500, they end up getting a job at the advertising agency that was running the jingle contest. And then we find out what happens after that, but yes they do succeed for a small amount of time.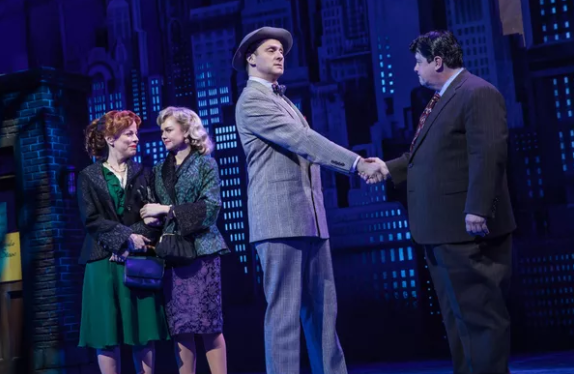 When you say jingle contest, I'm suddenly picturing Ed Norton at the piano playing Swanee River.
[laughing] Well let's just say we do try in the script, and Bill Nuss and Dusty Kay have done an amazing job of this, to stay true to 'The Honeymooners' in text and in form. So if you're coming to the show to see what you perceive as 'The Honeymooners,' you won't be disappointed. We do The Honeymooners!
On that same note, do you feel a certain amount of pressure to live up to fans expectations?
I've thought about that and I have to be honest. I've approached this, even though I'm a huge Honeymooners fan- you know if I'm watching TV and they're on I will drop everything and watch, but I've approached this role as an actor. I've been looking at the character of Ralph Kramden more than Jackie Gleason. Ralph is a very complex character and what Jackie Gleason created is a guy who wants everything, especially for his wife who he loves madly- and therein lies his jealousy and his rage- he's a complex guy. He can be hurt very easily. He's very sensitive. So I've approached it in that way as an actor of creating and using those emotions to create a character that is Ralph Kramden. And Gleason laid it all out as a road map so I've used a lot of what he has given me and also my tools as an actor.
Can you talk a little bit about working with this talented cast and creative team?
Well starting with John Rando, our director, I had an incredible time with John. He has an amazing sense of humor. We laughed throughout rehearsal. We share ideas and we laugh at them and we implement them. He's just a really giving director and a smart director. He's the right person for this job. I adore him. I feel the same way about our choreographer Joshua Bergasse. He comes to me and asks, 'what are you comfortable with? What do you want to do here?' He is a champion at tailoring things for me and for everybody. He's a wonderful guy to work with.
My Honeymooners gang- Laura Bell Bundy who's playing Trixie. She's had maybe the most difficult role really because there's not a lot of Trixie. You know Trixie showed up in episodes, but she wasn't given a lot of meat to work with in episodes. Trixie's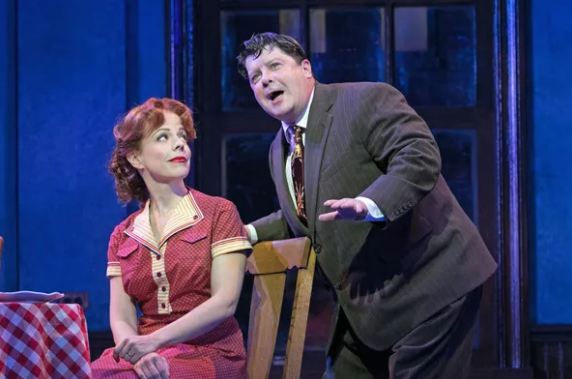 character in this particular, I call it the musical episode, is integral to the plot. They've made her a former burlesque dancer and her and Ed met at the burlesque show and she turns out to be the person that's going to sing the jingle on the Cavalcade of Stars television show. Laura Bell has brought her own wonderfulness to the part of Trixie. Michael Mastro- he is Ed Norton- he's just hilarious. He's done a great job. He's new to The Honeymooners family that's been around for about 5 years and he's funny and smart and he gets it. He's a really great actor too and he's doing his homework like crazy. He's coming in and saying, 'I was watching an episode last night and he hit this thing and I'm trying to work that in so we can do this and we can do that.' It's great! I love his energy and I love his enthusiasm. And then of course Leslie Kritzer who's playing Alice. I can't tell you how much she brings to Alice and how much I love her Alice. The two of us together are a perfect fit. I think like the television show, it took Jackie Gleason a few tries to get the right Alice, including Pert Kelton and a few other people. But for us, Leslie was the right one when we found her and she's gonna knock it out of the park.
How exciting! It's really all about the chemistry when it comes to this foursome.
Yes, and we have a great relationship onstage and off. It's funny this show is really, and I think it was the same way in the television show and that's what we try to project, it's really a twofold love story. It's a love story between Ralph and Alice and it's also a love story between Ralph and Ed. I'm very excited after all the workshops we've done, we've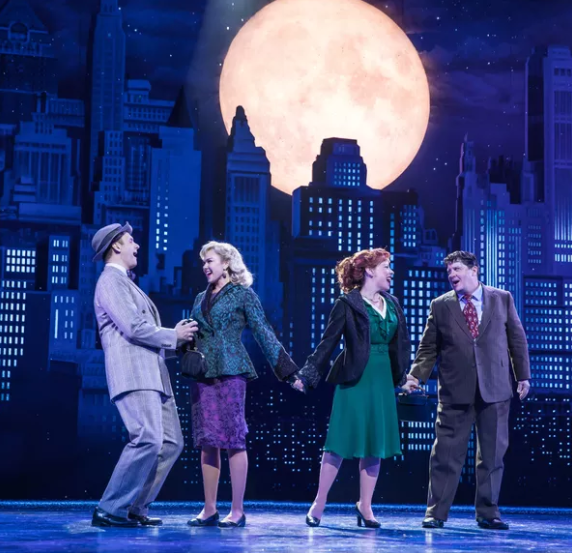 done a lot of presentations, you know the road is long as we all know, but I'm very excited to get this in front of an audience and out of a studio and really see what's there. We all think what's there is really great and I believe it's great, but I'm really excited to get that vibe from across the footlights.
Yes - the audience is always that final piece of the puzzle!
THE HONEYMOONERS will be performed eight times a week, Wednesday through Sunday. The performance schedule is Wednesday at 7:30 p.m., Thursday at 1:30 p.m. & 7:30 p.m., Friday at 8:00 p.m., Saturday at 1:30 p.m. & 8:00 p.m. and Sunday at 1:30 p.m. & 7:30 p.m. Tickets are on sale now starting at $34. Tickets may be purchased by calling 973.376.4343, at the Paper Mill Playhouse Box Office at 22 Brookside Drive in Millburn, or online at www.PaperMill.org.
Michael McGrath most recently appeared on Broadway in SHE LOVES ME. He received a Tony Award for his performance in 2012's NICE WORK IF YOU CAN GET IT. Other Broadway credits include ON THE TWENTIETH CENTURY, BORN YESTERDAY, MEMPHIS, SPAMOLOT (Tony nomination) and LITTLE ME.
Paper Mill's world-premiere of the new musical comedy THE HONEYMOONERS features direction from Tony Award-winner John Rando, choreography by Emmy Award-winner Joshua Bergasse with musical direction and vocal arrangements by Remy Kurs. Performances are set to begin Thursday, September 28, 2017, for a limited run through Sunday, October 29, 2017, at Paper Mill Playhouse (22 Brookside Drive) in Millburn, NJ. Based on the CBS television series, the production features a book by Dusty Kay and Bill Nuss, music by Stephen Weiner, and lyrics by Peter Mills.
America's favorite dreamers have a brand-new scheme. The Honeymooners is a world-premiere musical comedy inspired by the classic television series. Ralph Kramden and his buddy Ed Norton are back and still shooting for the moon. After shocking their wives by winning a high-profile jingle contest, they are catapulted out of Brooklyn and into the cutthroat world of Madison Avenue advertising, where they discover that their quest for the American Dream might cost them their friendship. Filled with big laughs and an infectious score, The Honeymooners will bang-zoom its way into your heart.
The principal cast features Tony Award winner Michael McGrath as Ralph Kramden, Michael Mastro as Ed Norton, Leslie Kritzer as Alice Kramden, and Tony Award nominee Laura Bell Bundy as Trixie Norton, with Lewis Cleale as Bryce Bennett, Lewis J. Stadlen as Old Man Faciamatta, and David Wohl as Allen Upshaw.
The production team includes set design by Beowulf Boritt, costume design by Jess Goldstein, lighting design by Jason Lyons, sound design by Kai Harada, hair, wig & makeup design by Leah J. Loukas, with orchestrations by Doug Besterman and dance arrangements by Sam Davis. The production stage manager is Timothy R. Semon. Casting is by Telsey + Company, Patrick Goodwin, CSA.
Photo Credit: Evan Zimmerman for MurphyMade