Click Here for More Articles on 2022 AWARDS SEASON
BWW Interview: Broadway Cast Members Share the Love for Best Choreography Tony Nominees
2017 Best Choreography Tony Nominees
This year's crop of "Best Choreography" Tony Award nominees, several of whom helped guide their show to a Best Musical nod, is certainly a noteworthy one. They contributed to a season that was chock full of creative storytelling through movement and dance. In addition to traditional show stopping production numbers, we also saw innovative and intrinsic musical staging designed to define both character and place.
Whether it's a workshop, rehearsal period, or an out of town tryout, it's the performers who are with the choreographer every step of the way. Lending their bodies to the choreographer's creative process, they've literally witnessed first-hand the evolution of their work. So who better to give a shout-out to these dance maestros than the performers themselves?
I spoke with several Broadway cast members about working with this season's Best Choreography nominees. Hear what they had to say.
---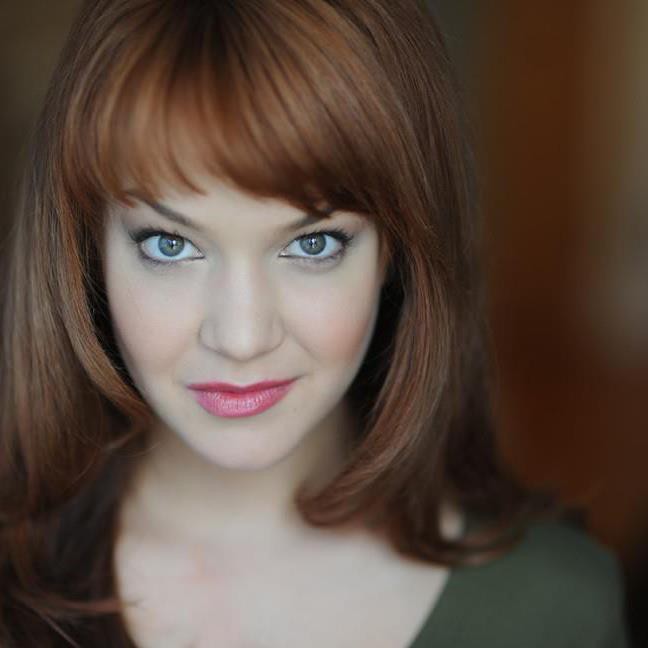 Lauren Zakrin (The Great Comet)
"I've been a dance captain for Sam for four years now, something I never thought would be on my resume. Since that time I've been in an environment that is so respectable and kind where everyone is made to feel valued. Personally, he's helped me find my voice and confidence as a dancer so I'm grateful to have that journey with him. Within the show itself, I think all of the cast members have found this sort of freedom of dance that makes us feel authentic and alive. We all have different levels of dance ability and Sam never asks you to fit yourself into a mold. He instead sort of gives people the clay and asks them what they would do with it. His ego isn't necessarily attached to starting with the final product. He enjoys watching the movement grow and evolve so it's natural for everyone's body. If you've ever seen Sam move you'd notice that his movement and choreography are completely unique. You should see his joy when he throws his body around in space ecstatically, which he often passionately demonstrates for us. I love Sam Pinkleton!"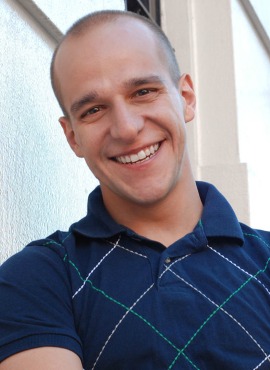 Ryan Kasprzak (Bandstand)
"One of the greatest things about working with Andy Blankenbeuler is that he's always the best dancer in the room. You basically spend every day trying to dance just like him, which is a thrill for myself. I've known Andy since I was a teenager and he's like a hero to me. He's sort of my Michael Jordan I guess you could say. So being able to make my Broadway debut with him is a big deal. Another thing that's unique about working with Andy is not only the way he moves, but also how he hears music. He hears beats inside of beats that you didn't even know were there. Hearing the music the way he does is the key to unlocking how to dance for him. What's also amazing about Bandstand is having the band onstage with us. You not only hear the trumpet line that Andy choreographed to, but that trumpet is playing six inches away from you. If you give me a fedora, a band onstage, and a few Blanken-steps, I'm the happiest man in the world."
Megan Sikora (Holiday Inn)
"Denis Jones is one of the most positive people I've ever worked with. As a person, performer, and choreographer, he's just sunshine. When he comes into the room everything is a possibility. He's there to have fun, create, and make everyone look his or her best. Not to mention the amazing steps he comes up with. Creatively, he always has an idea in mind, but if you throw something at him he's totally open to trying new things. He's a real collaborator and since I like to kick my legs, he'd let me throw that in here and there. The first day we started working on Heatwave he told me that he wanted me to be the heat wave. To come flying from offstage and just be that heat wave. He asked me how I thought we could do it, so I told him to get me a trampoline. And he did. That's how I did that crazy jump onto Corbin (Bleu). I love Denis to death and I would do anything for him. He deserves that Tony!"
Caesar Samayoa (Come From Away)
"My love for Kelly Devine started on the first day of rehearsals. She has been the most patient, loving and inspirational person. Since we're a cast of principals we're actor-singers first and not dancers. Our dance abilities were never auditioned so Kelly was a bit surprised on day one. She came in with all of these wonderful ideas, yet when she gave us the steps we couldn't do them. After she went to plan B and we still couldn't get it, she suggested taking a half hour break. When we returned she said that we'd start over again. She just wanted to see how we moved and expressed ourselves. Kelly took a moment that instead of becoming frustrating became extremely constructive. She built the show completely on our bodies and abilities to make us look like real people. Kelly now calls us her Come From Away dancers, a title we all carry with pride. She has turned people who initially felt very shy about dancing into a cast that is incredibly inspired to express themselves with self-confidence every night on stage."
Camden Gonzales (Groundhog Day)
"I think the best way to describe Peter Darling and Ellen Kane's choreography is that it's all innately human. There is a reason and a purpose for every movement onstage and I think that's really unique and rare. In Groundhog Day all of the choreography is based on text, conversation, and human connection. The story is about how a group of people can positively change and affect someone else, and I think the movement they found so perfectly captures that within the story. The other factor unique to this team is the precision and attention to detail in all of their work. On a personal level, one of the things I loved about working with Peter and Ellen was their generosity and support. Learning this show was fast, furious, and non-stop. And while learning any show, as a dance captain can be a daunting task, through the whole process I felt incredibly supported. From day one there was full trust and encouragement. I think that environment has positioned me to be the best dance captain and leader for the company that I can be."
---
The American Theatre Wing's 71st Annual Tony Awards will air live from Radio City Music Hall on the CBS Television Network on Sunday, June 11, 2017 (8:00-11:00 PM, ET/delayed PT), hosted by Tony winner Kevin Spacey.