BWW Exclusive: New Musicals at 54 Series - Jennifer Ashley Tepper Interviews Joe Iconis and Joe Tracz About BE MORE CHILL
New Musicals at 54 is a series presented by Feinstein's/ 54 Below Programming Director Jennifer Ashley Tepper. Some of the 10 new and diverse musicals by a selection of today's most talented writers have had out-of-town productions, some have had workshops... now's your chance to be first to see them in NYC! Join us at New Musicals at 54 for one-night-only concerts celebrating each new show with songs, behind-the-scenes stories, and all-star casts!
Click here (http://54below.com/new-musicals-at-54/) to learn more about the New Musicals at 54 series. Use code NEW20 when purchasing tickets to three or more shows in the series in a single order and receive 20% off tickets in the Main Dining Room or Bar Rail

Tickets and more information: http://54below.com/artist/new-musicals-at-54-be-more-chill-by-joe-iconis-joe-tracz/
---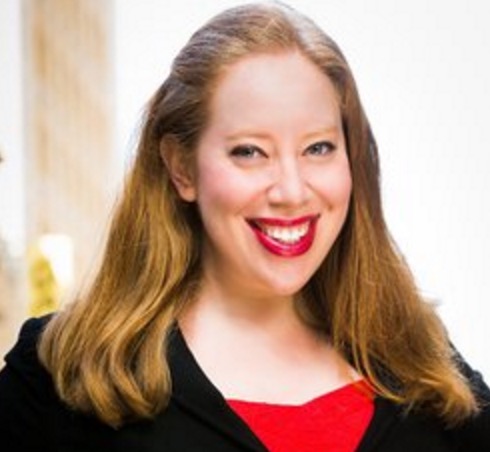 JENNIFER ASHLEY TEPPER: When did you start writing Be More Chill and what was the initial inspiration for it? What stirs you about telling this particular story on stage?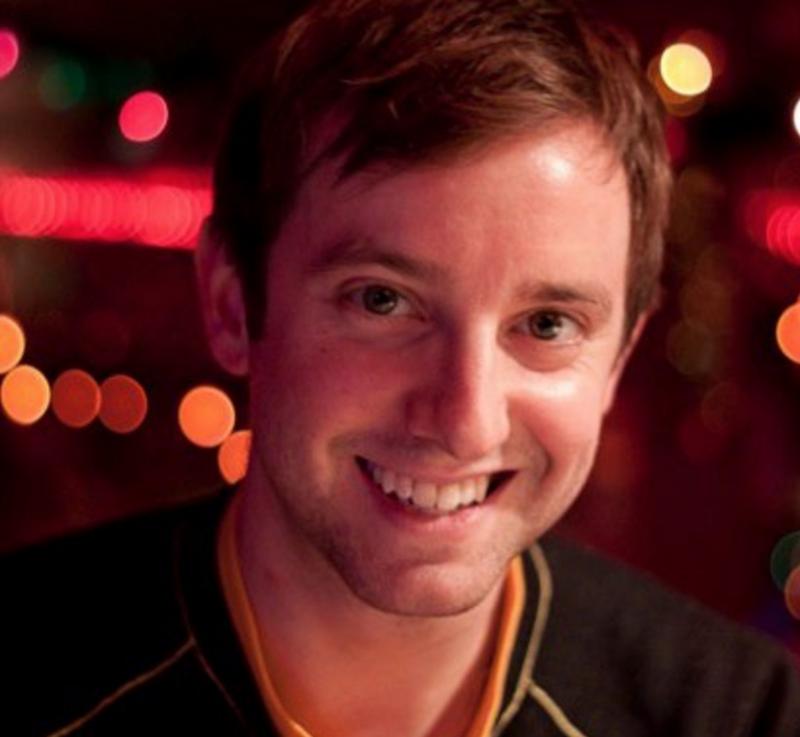 JOE TRACZ: I was familiar with Ned [Vizzini] and his books from working the Young Adult beat in a bookstore. He was part of a real vanguard in YA lit: frank, funny, brutally honest - and not that far out of high school himself. He was the Real Deal. And for Be More Chill in particular, Joe and I both responded to the way those brutal truths spill into this crazy science-fiction story. I love stories that start in a recognizable world and then mutate into genre - not just because I love genre, but because that feels to me like the best way to depict how big emotions tend to heighten our own realities. Y'know...like a musical does.
JENNIFER ASHLEY TEPPER: What excites you most about writing for the theatre today? And on the flip side, what are the most significant challenges you feel that writers for the theatre face in 2015?
JOE ICONIS: I am excited about everything that has to do with the creation of new theater works and I am overwhelmed by how hard the process of getting the work on a stage has proven to be. I think that timing is everything or, at the very least, really Really important. I'm very grateful for success I've had thus far, I do often find myself wondering if I am living and writing in the wrong decade. I seem to connect most to the craft and the style and the values and the spirit of writers from other generations. So, who knows. It's tricky. And I'm aware nostalgia is a complicated and deceiving mistress. So I will continue making my art and hope for the best and I will be aware that the problems I face are different from those faced by many other writers and I will recognize that it's always been terrible and its always been wonderful.
JOE TRACZ: I've worked in film and TV, but you can't replicate the sheer visceral magic of live-in-front-of-you performance. At the same time, that intimacy with an audience is also a responsibility. It's a commitment to pay for a ticket and go sit in a theater, and as theatre writers we have to honor that investment. That doesn't just mean giving people what they want to see; often it's giving them what they need to see - what they can't, or won't, get anywhere else.
JENNIFER ASHLEY TEPPER: What was your first exposure to theatre? When did you know it was what you wanted to pursue as a career?
JOE ICONIS: My very first exposure was probably Manhattan Melodies, which is the musical that Kermit and the rest of the Muppets are trying to get off the ground in Muppets Take Manhattan. That was probably the first musical I was obsessed with. The second was Jonathan Landis's video for Michael Jackson's "Thriller." And then the first real live musical I saw was Little Shop of Horrors at the Orpheum. Hooked.
My family is so not a show business family in any way, so growing up, the idea of actually pursuing a career in the theater seemed completely out of the realm of possibility. It was drilled into me at a young age that I wanted to be a doctor or a lawyer, so when people asked me what I wanted to be, I used to say "Lawyer!" for absolutely no reason. I remember very vividly in sixth grade, we had to write down what we wanted to do with our lives on an index card and I wrote down: "Musical Theater Composer" and that was the first time I ever "admitted" that and from there on, that's what I said I wanted to do. To my family's credit, they have always been 100% supportive of my decision, even though my mother tried desperately to get me to double-major in college. She wanted me to do a double major in Music Composition and Journalism, a professional she thought would be more stable than a life in the theater. Clearly, I come from a family of dreamers.
JOE TRACZ: My parents always took my sister and I to see the Broadway shows that came through Detroit. But I also went through a phase in high school where I was sure I was going to be a musical theatre writer - that's what I planned to do with my life. I had a composer friend who introduced me to Sondheim, and we wrote all these shows together and cornered the other theater kids at lunch and made them read them out loud. It was very Max Fischer, and I was sure that, once the drama teacher heard about them, he would love them and produce them, and my musical theatre writing career would be set.
That didn't happen.
By the time I got to college, I'd put that very implausible dream aside, where it lay dormant for about ten years. And then I met Joe and I suddenly found myself writing musical theatre again, and now I look around and I'm like, "Oh hey, that thing that seemed really implausible back then wasn't actually implausible at all, it just took a lot of time and a lot of work to come to pass."
JENNIFER ASHLEY TEPPER: One thing that Be More Chill is about is wanting to fit in-to be cool, or chill. What is one thing that you did in middle school or high school to try to be more chill?
JOE ICONIS: I was less cool than the least cool character in Be More Chill. In middle school and high school I was supremely out of touch with what was hip in the real world. I could've spoken at length about the changes Kiss of the Spider Woman made from London to New York, but I couldn't name one Pearl Jam song. (Which was, you know, very hip.) The only genuinely cool thing I had was my piano playing, which I was great at so I stuck with that. And everyone knows that high school girls love nothing more than a really fat, shy guy playing a medley of songs from Whistle Down The Wind. I remained a virgin for a Very long time.
JOE TRACZ: I love that Joe mentions Kiss of the Spider Woman because I also had a high school relationship with that show. I checked out the cast album from the library because it sounded like it was based on a comic book, which it most definitely was not. Instead I discovered this weird, dark show about political dissidents and gay window dressers in a Latin American prison. I remember playing it on my Discman on the bus to a cross-country meet, and this (painfully cool, painfully attractive, painfully straight) guy asked me what I was listening to, and I replied: "...Blink 182." Of course, now it's probably more embarrassing to admit you listen to Blink 182. How the tables turn...
JENNIFER ASHLEY TEPPER: The story of Be More Chill tackles what it means to want to change yourself. In our society, that's more prevalent than ever- so much news and entertainment coverage about dieting, bullying, fashion makeovers... all of these things to make people "new" and "different" from how they started out. How do you feel the musical reflects on society's obsession with people changing themselves?
JOE ICONIS: Those are exactly the things that the show is about, and its all pretty brambly territory. Jeremy is a kid who isn't comfortable in his own skin and he decides he wants to change. Is that a good thing? If a kid feels disconnected and weak and unspecial, shouldn't we want to see him transform into the most "perfect" version of himself? Does it matter that he's going about changing by taking a drug? Does it matter that he's trying to change in order to impress a girl? And is he changing or just conforming? Our society is clearly obsessed with "makeovers" but there's a difference between a makeover and an actual transformation. Because of the way we receive information, it all kind of evens out and everything takes on the same level of import. All of sudden, a stranger's transition from male to female takes up the same amount of literal and figurative space in our lives as Miley Cyrus premiering a new haircut. And it's confusing to negotiate all of that and figure out how it relates to you as a human being. Especially when you're not a fully-formed human being (aka "a teenager.") The kids in our show are weirdos, yes, but they are also struggling with the same huge, serious issues that we all face in today's society. They just haven't developed the language and the defense mechanisms that adults use to make it through the day.
JOE TRACZ: It's weird, but in the years since we started working on the show, the sci-fi conceit of this implantable tech, and the vision of a teenage population transformed by constant connection has started to seem...way less sci-fi. I'm pretty sure we're just a few generations from getting Squips of our own. So while the show is heightened and comic, it's rooted in something that's very relevant and very true to the experience of being alive today. That was one of the big takeaways from doing the show at Two River - seeing audiences of all ages recognize something of their own lives on stage - the same way, I'd like to think, that readers of all ages have responded to Ned's books.
JENNIFER ASHLEY TEPPER: Joe T., since you are a playwright and a musical theatre writer, and have worked with different collaborators on the latter, what would you say has been unique to your collaboration with Joe Iconis? How was the process on Be More Chill different than other projects you are working on? Is there anything you think would surprise audiences about your process on plays vs. musicals?
JOE TRACZ: Be More Chill was my first professional musical collaboration (outside of my aforementioned Max Fischer days) so my process with Joe has become my process with other writers - it's not an exaggeration to say Joe taught me how to write for musical theatre. It helps that we're contemporaries with similar pop culture obsessions, so we speak the same language and get each other's references. But more important to me was the insane amount of generosity and trust Joe offered. It was a constant "yes and" - which is what I've strived to bring to all my collaborations since. Come to think of it, it's what I've strived to bring back to my solo writing too - that sense of freedom and permission. I actually think it's harder to give yourself that, versus when you have a trusted collaborator to gift that to you. That's probably the most deeply felt difference between writing a musical versus writing a play. That, and not having someone to drink with at the hotel bar when you're stuck.
JENNIFER ASHLEY TEPPER: Joe I., having spent time at places like Two River Theater, Barrington Stage, and Center Theatre Group, working on new musicals, what are your favorite parts of doing a musical out of town? What is the process like of doing a new musical in Massachusetts, New Jersey, or California in the year 2015?
JOE ICONIS: My absolute favorite thing about going out of town is that you get to immerse yourself in the world Putting On A Show. The team becomes your family and everyone is working toward this common goal in the most intense, "to hell with the rest of the world" way! When I'm out of town, I love to really set up shop. I scope out the places that will become my regular hangs and I try to spend as much time as humanly possible sitting in coffee shops and bars and restaurants, writing and talking and fighting about the show with my collaborators. There's a laser-beam focus that happens out of town that is so conducive to getting great work done. Also, if you're lucky, being out of town means drinking in hotel bars, which is one of my favorite activities. Of course, I've never had the experience of being out of town with a show that then came in to town, and that feels like the magical final part of a puzzle I've yet to complete. One day. And there are hotel bars in New York, too, so that's all good.
JENNIFER ASHLEY TEPPER: What musicals, plays, music, film, television, or other art do you consider most formative to your writing sensibility-both in your work in general and on Be More Chill? What artists do you find inspiring?
JOE ICONIS: This is always a hard question for me to answer because I am a voracious consumer of art of all types and I could blabber on for pages about my influences and the specific ways they've informed me. As to the art that's currently on my mind - Jennifer Ashley Tepper forced me into watching Mad Men and I'm almost through with it and its been a source of constant inspiration. I am so blown away by Matthew Weiner and his insane cast.
[Interviewer's note: This was definitely one of my proudest achievements of 2015.]
I recently rewatched Goodfellas with my wife (who had never seen it) and I was reminded of what a charismatic masterpiece it is. As I type this I'm staring at a piece of art on my wall painted by my old pal Stephanie "Strongie" Chambers, who does really beautiful work that's been featured on a bunch of my promo art. I've got George Miller's The Witches Of Eastwick on TV- I have always admired this movie for prioritizing style over coherence and for the truly disgusting performances of Jack Nicholson and Veronica Cartwright. On my turntable sits the soundtrack for Tarantino's Death Proof and on my wall hangs the poster to Carrie at The Virginia. I don't know who designed the Carrie poster, but one assumes it was the same people who did the Cats eyes and the ambiguously Asian Miss Saigon logo.
In relation to Be More Chill: I was really inspired by sci-fi films of the 1950s and Horror films of the 80s/90s in writing the show. John Carpenter was probably the single biggest influence on my score- in ways that I think are very apparent (much of the underscoring and the "Squip" theme and all the synth sounds) and ways that are a little more hidden. I also loved seeing where the traditional musical theater sound mashed up with a more contemporary sound. I wanted a score that sounded like it was happening in the Here and Now but also felt otherworldly and timeless and familiar.
JOE TRACZ: I could be making this up, but I'm pretty sure Tony Kushner once said Moby Dick is the perfect book because of its imperfections - it's messy and sprawling and bites off more than it can chew, but the cumulative effect is something that you don't just read, you FEEL. The older I get, the more I'm drawn towards art that's imperfect and messy, but felt. On the internet, I see people who are eager to tear stories apart for their plot holes, for lapses in narrative logic - and yeah, I get that, we want stories to make logical sense. But it's so much more important that they make emotional sense. I think about early Tim Burton, or the films of Miyazaki, and they're full of plot holes (seriously, just try describing what happens in Batman Returns, or Howl's Moving Castle) but they're also more deeply felt, more tonally risky, more INTERESTING than a hundred films with zero plot holes but zero passion.
And yes, looking over my answer, I did just compare Batman Returns to Moby Dick while ranting about the internet. So that's a thing I did today.
JENNIFER ASHLEY TEPPER: Be More Chill received a production at Two River Theater in New Jersey this past year. What do you feel you learned during that production that has been most valuable to the future of the show? How has the piece evolved since you started rehearsals at Two River?
JOE ICONIS: There are ten million examples of things that changed during the rehearsal process, but the most front-and-center ones are the songs "Two-Player Game" and "Guy That I'd Kinda Be Into," both of which were written during rehearsals. Its very easy to be fertile when your collaborators are Joe Tracz, and Stephen Brackett, and Chase Brock and Charlie Rosen and Nathan Dame.
JOE TRACZ: Having actual flesh-and-blood humans inhabiting your characters changes everything. Any part that feels like just an archetype or just an antagonist is going to be reconceived - because you have an actor asking smart questions... because you have a chance to see how the character fits into the bigger picture... because it's just more fun that way. For example: Jenna Rolan used to be an offstage character who was talked about but never seen. Then one day, Joe was like, "I wrote a song for Jenna Rolan." So when Katie Ladner came on board to play the role, it was this one song and a handful of random lines - pretty much a glorified extra. Out of that, Katie led us to create this totally funny, totally unique character who ends up stealing several moments in the show. Those kind of collaborative discoveries are my favorite part of the process.
JENNIFER ASHLEY TEPPER: What else are you working on right now? What are you most looking forward to working on in 2016?
JOE ICONIS: I'm working on a musical about Hunter S. Thompson for La Jolla Playhouse and another musical I've been developing for a few years will have its world premiere this summer. Joe and I also have a commission from Two River Theater that we need to start working on. Beyond that, I'm looking for new projects. Goodfellas The Musical, perhaps? I'm also really working on winning one of those Genius Awards. How do you win those? Does someone need to recommend me? If so, if anyone reading this would like to recommend me to win one of those Genius Awards, that would be lovely.
JOE TRACZ: I've been writing a musical with Craig Carnelia called Poster Boy that's very different for me. Not only is it based on a real event, it's my first time writing without the veil of sci-fi or fantasy to hide behind, so it's challenged me as a writer in a billion ways. We have good news about it that hopefully will be public soon. I'm also developing a commercial version of the Percy Jackson musical I wrote for TheaterworksUSA with Rob Rokicki. And in the world outside musical theatre, I just finished writing for the first season of a Netflix show, an adaptation of Lemony Snicket's A Series of Unfortunate Events, aka one of my favorite book series of all time.
Also, Joe, we should definitely get going on that commission.
JENNIFER ASHLEY TEPPER: What is the best advice you've received or lesson you've learned as a writer? What do you wish you could tell younger writers and/or the younger version of yourself?
JOE ICONIS: My advice for young writers is to be fearless and see as much art as you possibly can because you can't break the rules until you know what they are. And don't be an asshole, please. My advice to my younger self is to stop eating so much.
JOE TRACZ: I think it's important to find that balance between admitting you don't know everything (because that's how you learn) and thinking you do (because that's the kind of crazy confidence it takes to create anything in this world). I'm totally in awe when I see young artists who can just write a song or draw a picture and put it up on the internet for the world to see. I don't know if I would have had the confidence to do that when I was starting out.
JENNIFER ASHLEY TEPPER: What are you excited for audiences to see at Feinstein's/54 Below? What can they expect in the Be More Chill concert presentation?
JOE ICONIS: Tunes you can hum, characters that make you laugh, surprising turns of plot, performances that blow your mind. Seriously, our cast is the most thrilling collection of oddball superstars you will ever see in a musical. This is a sci-fi rock musical that's about very serious issues, but deals with them in a light, funny, electric way.
JOE TRACZ: I'm really psyched about getting a bunch of our cast members from the Two River production on stage again, because there's that emotional intimacy that's earned when you go through a show together, and this cast has that in a huge way, and I think it's gonna make for a really electric night. And I'm excited for New York audiences to hear some of these amazing Iconis tunes live for the first time.
JENNIFER ASHLEY TEPPER: That's right, almost the entire original cast will be joining us! What is your ideal future for Be More Chill?
JOE ICONIS: I think there's still some work to do on the show and I think it's very achievable work. I would love to see Be More Chill find a home at a sparkly, supported regional theater or non-profit NY theater and then I would love to see Be More Chill land its weirdo, musical-comedy ass on Broadway. Because I truly believe it deserves a shot.
JOE TRACZ: I like Joe's ambitions and I share all of them. But on a smaller scale, I'd really love for some high school student somewhere to be listening to the cast album on the bus, and when someone asks them what they're listening to, they don't feel the need to lie that it's [insert current equivalent of Blink 182 here], they just tell them it's this awesome show called Be More Chill, and the other person's like, "That sounds cool", and then the bus driver puts it on the speakers, and the entire bus rocks out to "Rich Set a Fire." That seems like an ideal future, right?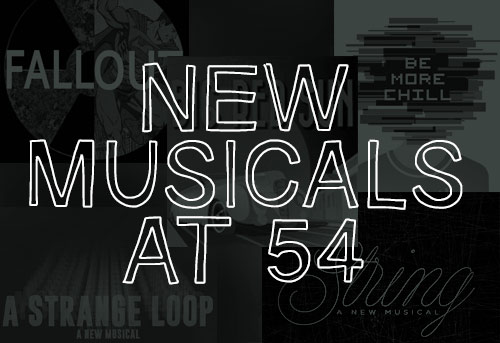 Related Articles
Jennifer Ashley Tepper is the Director of Programming at Feinstein's/ 54 Below, and the author of The Untold Stories of Broadway book series. As the (read more...)