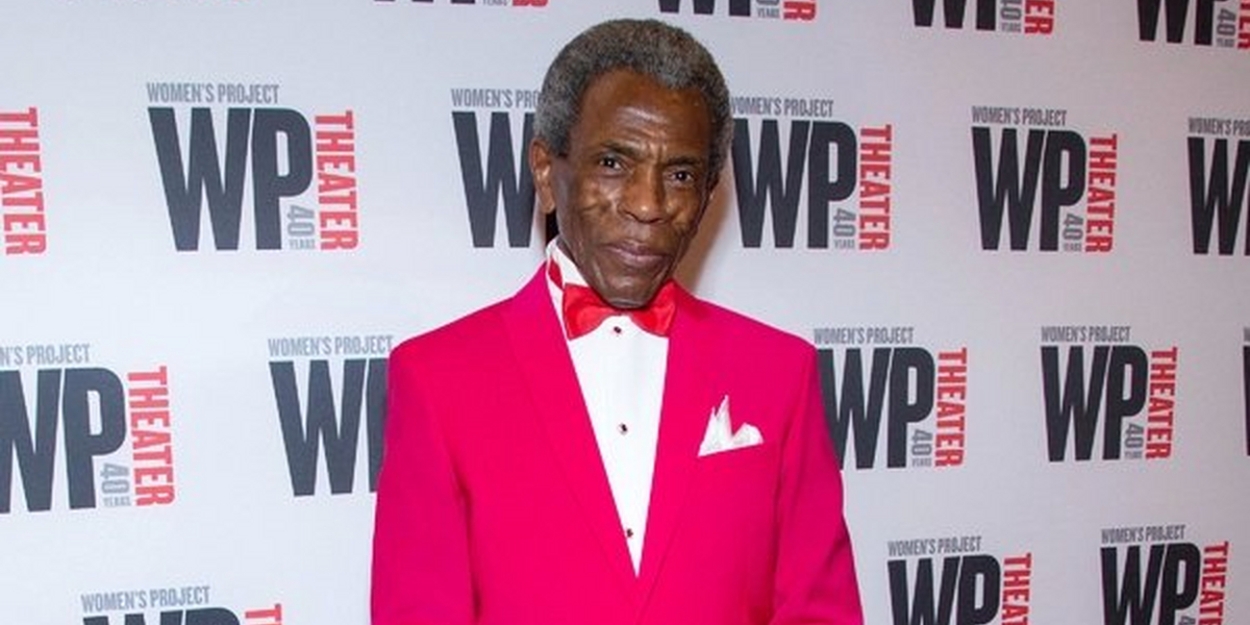 Andre De Shields To Lead Re-Opening Of Tony-Winning La MaMa Experimental Theatre Club
Andre De Shields inestimable career was launched from the very stages of the old La MaMa at 74A in the 70's and 80's.
La MaMA ETC will celebrate the re-opening of its landmark home 74A with a ribbon-cutting ceremony and tour of the refurbished building (open free to the public) on Thursday, February 9 at 11 a.m. at La MaMa (74A E. 4 St., NYC).
Andre De Shields - whose inestimable career was launched from the very stages of the old La MaMa at 74A in the 70's and 80's - will, fittingly, serve as master of ceremonies for the event, which will enable the public to take a preview tour of the newly-renovated building and visit its state-of-the-art performance spaces, as well as observe installations featuring longtime La MaMa artists and artists from the community.
Recently, De Shields fellow La MaMa alumnums, Tony Award-winner Harvey Fierstein, recently donated a $250,000 grant to the institution to help complete the renovation of the historic space.
Among those in attendance for the re-opening will be representatives from New York City and New York State governments, which have been instrumental in providing funding and support for the 3-year, $24 million renovation, according to Mary Fulham, La MaMa's Managing Director. Guest speakers include DCLA Commissioner Laurie Cumbo, City Councilmember Carlina Rivera, and State Senator Brad Hoylman. Other guest participants TBA.
The extensive renovations, restructuring and use of 74A are a testament to La MaMa's continued investment in its community, the home of countless artists and organizations of all disciplines, and another measure of La MaMa's inherent vision as an incubator and stage for experimental work from around the globe.
Equipped with ADA accessibility, acoustically separated spaces, and a building-wide digital network, this reimagined facility "will change how we experience and think about art," according to Ms. Yoo. "These spaces will push the artists' work beyond the four walls of the theater to radically expand access for people we couldn't reach before, and they will fundamentally shift how La MaMa interacts with cultural organizations and communities locally ad globally."
Gone is the first floor theatre, where founder Ellen Stewart welcomed theatregoers with the tinkle of her signature bell for five decades. The legendary The Club remains in a renewed setting, and a top-floor, brightly lit Community Space has been added. The reopening of these two spaces increases La MaMa's performance venues to four stages, along with the Ellen Stewart and Downstairs theaters at The Annex (66 E. 4 St.), and the company's Galleria and rehearsal space at 47 Great Jones Street, making La MaMa one of the most enduring, expansive and time-honored theatre companies in NYC.
La MaMa was founded in 1961 by theatre legend Ellen Stewart - affectionately know at Mama - an African American woman who saw a need in her community and created a platform for marginalized voices. Ellen transformed the cultural landscape of New York City with the belief that space is vital to the creative process. This commitment remains at the heart of La MaMa's mission.
Add Ms. Fulham, "In 1967 when Ellen purchased 74A East 4th Street, the building which dates
to 1873 had no roof or flooring, and no back wall. Through sheer will, determination and incredible prowess, she created what has been ever since the capitol of Off-Off-Broadway."
One of the most beloved figures in the theater, Andre De Shields was one of the first artists La MaMa founder Ellen Stewart took into her embrace as one of her 'babies,' performing at La MaMa in SACRED GUARD in 1973 and THOUGHTS in 1974. He followed with HAARLEM NOCTURNE, SAINT TOUS and KISS ME WHEN IT'S OVER, along with several other productions through the decades. Elsewhere, of course, he is recognized for his iconic performances in THE WIZ, AIN'T MISBEHAVIN', THE FULLY MONTY, PLAY ON and HADESTOWN, for which he received a Tony Award.
The first full performance in the newly-renovated 74A will be THE HIP HOPERA OF 5P1N0K10 by Tarish Pipkins, aka Jeghetto from February 16 to 19. With marionettes and an original score by Jeghetto, the Hop Hopera is an Afrofuturist parable about a robot that longs to be a real boy.
For information at the Ribbon-Cutting and for tickets to 5P1N0K10, visit www.lamama.org
La MaMa is dedicated to the artist and all aspects of the theatre. La MaMa's 61st "Remake A World" Season believes in the power of art to bring sustainable change over time and transform our cultural narrative. At La MaMa, new work is created from a multiplicity of perspectives, experiences, and disciplines, influencing how we think about and experience art. The flexibility of our spaces, specifically the newly reimagined building at 74 East 4th Street (La MaMa's original permanent home), gives our local and remote communities access to expanded daytime programming. The digital tools embedded in the space allows artists to collaborate remotely, and audiences worldwide to participate in La MaMa's programming.
A recipient of the 2018 Regional Theater Tony Award, more than 30 Obie Awards and dozens of Drama Desk, Bessie, and Villager Awards, La MaMa has been a creative home for thousands of artists, and resident companies, many of whom have made lasting contributions to the arts, including Blue Man Group, Bette Midler, Ed Bullins, Ping Chong, Jackie Curtis, André De Shields, Adrienne Kennedy, Harvey Fierstein, Diane Lane, Playhouse of the Ridiculous, Tom Eyen, Pan Asian Rep, Spiderwoman Theater, Tadeusz Kantor, Marc Shaiman and Scott Wittman, Mabou Mines, Meredith Monk, Peter Brook, David and Amy Sedaris, Julie Taymor, Kazuo Ohno, Tom O'Horgan, and Andy Warhol. La MaMa's vision of nurturing new artists and new work from all nations, cultures, races and identities remains as strong today as it was when Ellen Stewart first opened the doors in 1961.
For more information: www.lamama.org
Architectural/Design credits for 74A
Architects: Beyer, Blinder, and Belle Architects and Planners, LLP
Technical Theatre and Acoustical Consultant: Charcoalblue
Theatre Consultant: Studio JG Lecat
Construction Manager: Yorke Construction Corp
Project Manager: Parente Development, LLC