Harvey Fierstein Gifts $250,000 Matching Grant To Tony-Winning La MaMa Experimental Theatre Club
The grant will help complete the renovation and historic restoration of La MaMa's landmark building at 74 East 4th Street.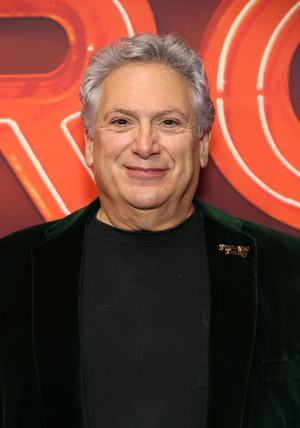 La MaMa ETC has announced a $250,000 matching grant from the actor and playwright Harvey Fierstein, one of La MaMa's most beloved and iconic artists, to help complete the renovation and historic restoration of La MaMa's landmark building at 74 East 4th Street. The gift was announced by Mary Fulham, La MaMa's Managing Director.
When La MaMa founder Ellen Stewart purchased 74 East 4th Street in 1967, the building had no roof, no flooring, and no back wall. She founded La MaMa with the belief that space is vital to the creative process and art can be a powerful vehicle for communities to come together. That belief is at the heart of La MaMa's mission. With help from The Ford and Rockfeller foundations, and her intrepid band of artists, Ellen managed to renovate the condemned building and turn it into a hotbed of the Off Off Broadway movement.
Mr. Fierstein encourages the public to join in this matching grant effort: "Ellen Stewart, La MaMa, called us her babies and tended to us in the nurseries that were her theaters. Every artist needs a safe place to develop, to experiment, to engage other artists, to seek the feedback of audiences, and to grow. I, and thousands of other artists, found that place to be La MaMa ETC. Please join in this effort to modernize and strengthen the nursery for the generations of theater artists and audiences to come. There's no better way to support the arts than by supporting the arts."
Mr. Fierstein, who credits La MaMa with launching his career as a performer/writer, made his acting debut at La MaMa in Andy Warhol's only play, PORK, and later appeared in Robert Patrick's THE HAUNTED HOST as well as many other productions of his and other's works. He debuted his groundbreaking TORCH SONG TRILOGY at La MaMa starting in 1978, and in 1983 won his first two Tony Awards for Best Play and for his leading role in the original Broadway production. Mr. Fierstein has also written the books of the musicals LA CAGE AUX FOLLES (Tony Award), A CATERED AFFAIR, NEWSIES, KINKY BOOTS, and the revision of the book for the current Broadway smash, FUNNY GIRL. He won his fourth Tony for his unforgettable performance as Edna Turnblad in HAIRSPRAY. His autobiography I WAS BETTER LAST NIGHT, published earlier this year, became an instant New York Times Bestseller.
Mia Yoo, La MaMa's Artistic Director, states, "Harvey is a revolutionary artist who breaks boundaries using his heart and his mind to speak truth through his work. . He paved the way for so many other artists who came after him, helping to shape La MaMa's legacy. We are deeply grateful for his gift which will help ensure that artists of all identities can continue to pursue their creative dreams at La MaMa."
ADA accessibility to all floors, an enlarged lobby area, dedicated community space, outdoor terrace, and a building wide data network, will allow La MaMa to maintain two versatile sound separated theater spaces that host performances, art experiences and create expanded opportunities for community-driven and educational programming. The building-wide data network gives artists the tools to support new forms of art-making and exchange that can go beyond the four walls of the spaces. This renovation fundamentally shifts how La MaMa and other arts and cultural organizations interact with their communities across the US and beyond.
To learn more please visit lamama.org/donate.
La MaMa is dedicated to the artist and all aspects of the theatre. La MaMa's 61st "Remake A World" Season believes in the power of art to bring sustainable change over time and transform our cultural narrative. At La MaMa, new work is created from a multiplicity of perspectives, experiences, and disciplines, influencing how we think about and experience art. The flexibility of our spaces, specifically the newly reimagined building at 74 East 4th Street (La MaMa's original permanent home), gives our local and remote communities access to expanded daytime programming. The digital tools embedded in the space allow artists to collaborate remotely, and audiences worldwide to participate in La MaMa's programming.
A recipient of the 2018 Regional Theater Tony Award, more than 30 Obie Awards and dozens of Drama Desk, Bessie, and Villager Awards, La MaMa has been a creative home for thousands of artists, and resident companies, many of whom have made lasting contributions to the arts, including Blue Man Group, Bette Midler, Ed Bullins, Ping Chong, Jackie Curtis, André De Shields, Adrienne Kennedy, Harvey Fierstein, Diane Lane, Playhouse of the Ridiculous, Tom Eyen, Pan Asian Rep, Spiderwoman Theater, Tadeusz Kantor, Marc Shaiman and Scott Wittman, Mabou Mines, Meredith Monk, Peter Brook, David and Amy Sedaris, Julie Taymor, Kazuo Ohno, Tom O'Horgan, and Andy Warhol. La MaMa's vision of nurturing new artists and new work from all nations, cultures, races and identities remains as strong today as it was when Ellen Stewart first opened the doors in 1961.
Shop BroadwayWorld

Shop this season's new musicals! Get dressed up for a night at the theatre, or just a night at home, with merch from some of Broadway's biggest hits including SOME LIKE IT HOT, KIMBERLY AKIMBO, and more!
Related Stories