Acclaimed Broadway Filmmaker Rick McKay Dies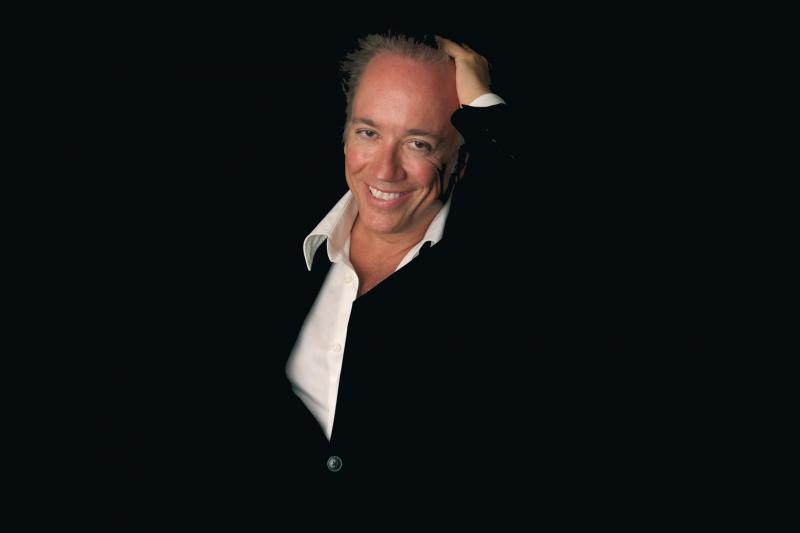 BroadwayWorld is sad to share the news today that legendary filmmaker Rick McKay has passed away earlier this week. A longtime friend of the web site, and constant presence in the theatre world, McKay has long been at work on two sequels to his 2004 hit film, Broadway: The Golden Age.
While no further information on the cause of death or funeral plans for the reportedly 62-year-old documentarian, the news was confirmed on his Facebook page, by his family which shared:
With deep deep sadness, we share the news of our brother Rick's peaceful passing this week.
There was no one like Rick.
He was so involved in life....loving, generous, smart, funny. His unwavering example of boundless energy, positive enthusiasm and brilliant humor will continue to inspire all who knew him.
The legacy of his historic and fascinating work will always continue to teach and to entertain. A great historian of the theater.
Without him, the world is a much darker place today, but, somewhere, he's brought along his ever constant wit and sense of great fun........ and there's a very satisfying, hilarious party going on.
Linda, Stephen, Stacie, Sandy and Hope
Broadway: The Golden Age was the most comprehensive film ever made about America's most celebrated indigenous art form. Upon its theatrical release, the film earned unanimous rave reviews and unparalleled support and adulation from both Broadway stars and fans alike.
Originally from Indiana, McKay moved to New York City in the early 1980s, working steadily as a cabaret singer. His first foray into documentary filmmaking was "Birds of a Feather," which served as inspiration for Mike Nichols during production on "The Birdcage."
McKay later turned his sights to television, producing several critically acclaimed shows including WNET13's City Arts, PBS's EGG, the Arts Show, and the Biography series on A&E.
McKay began production on "Broadway: The Golden Age, by the Legends Who Were There" in 1998, interviewing hundreds of theatrical legends and documenting their stories for posterity.
McKay journeyed over four continents for five years to find out whether there had been a golden age of theatre and why it had never been documented. He discovered that while great films can be restored and fine literature kept in print, historic Broadway moments are often documented most vividly in the memories of the people who were there.
"Broadway: The Golden Age" captures these moments in a definitive record of this historic century in American theatre - telling the stories of our theatrical legends, in their own words. Countless Broadway greats such as: Bea Arthur, Kaye Ballard, Carol Burnett, Kitty Carlisle Hart, Carol Channing, Barbara Cook, Fred Ebb, Ben Gazzara, Robert Goulet, Jerry Herman, Lainie Kazan, Angela Lansbury, Michele Lee, Shirley MacLaine, Hal Prince, Chita Rivera, Gena Rowlands, Eva Marie Saint, Stephen Sondheim, Elaine Stritch, Tommy Tune, Gwen Verdon, Fay Wray and many others gave exclusive interviews and insights during the making of this documentary.
In its theatrical release, "Broadway: The Golden Age" won over 15 Best Film, Documentary and Audience Awards at sold-out screenings at festivals all over the country this past year.
"Broadway: Beyond The Golden Age" Started Premiering At Festivals In 2016. The Second Installment Of Rick McKay's "Broadway: The Golden Age Film Trilogy," Once Again Featured A Cast Of 100 Legendary Stars. The Fate Of That Film Is Currently Unknown.
In the second film, McKay and his legendary cast were to tell the story of the heyday of Broadway, this time from 1959 to 1983, utilizing interviews commingled with extremely rare, restored, never-before-seen performance footage, home movies and photos, many from the casts' personal collections, to create a one-of-a-kind, first person history that comes to life on screen.
McKay profiled the rise of the Director/Choreographer on Broadway with Gower Champion, Michael Bennett, Bob Fosse and more. The film uses the original casts of legendary musicals to tell the story of the creation of Bye, Bye Birdie, Fiorello, Pippin, A Chorus Line, 42nd Street and Chicago - featuring appearances by Gwen Verdon, Chita Rivera, Jerry Orbach, Dick Van Dyke, Liza Minnelli, Ben Vereen, Candy Brown, John Rubinstein, Tom Bosley and many more. The original cast members Elizabeth Ashley and Robert Redford recount the casting and the opening night of the long-running hit play "Barefoot in the Park."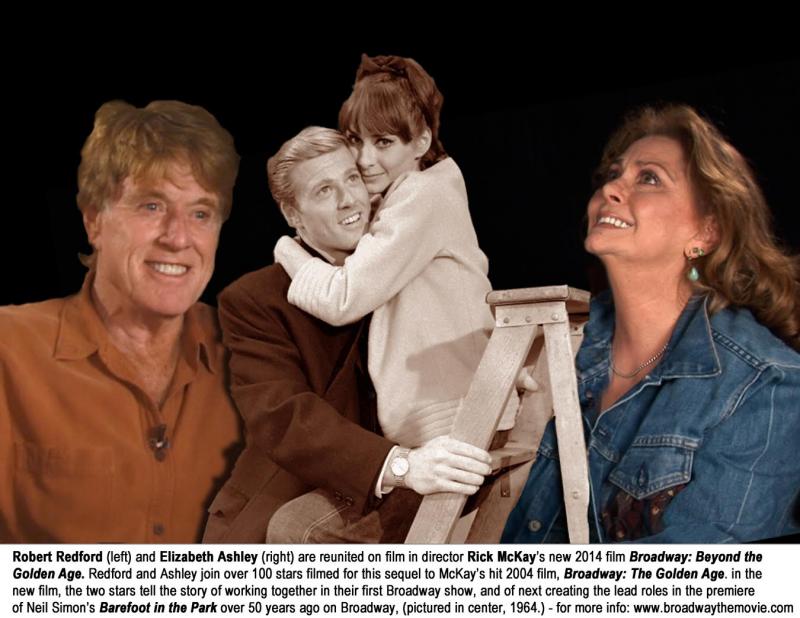 Glenn Close, Alec Baldwin, Jeff Daniels, John Lithgow and Peter Weller relive the struggles and passion of starting a career on Broadway in the 70's when Times Square and New York City were at one of its lowest points. Regarding the "Other Coast", Uta Hagen, Debbie Reynolds, Kaye Ballard, Ben Gazzara, Elaine Stritch, Tammy Grimes, Jane Fonda, Ann Miller, Julie Harris, Tommy Tune, Tab Hunter, Frank Langella, Carol Channing, Lucie Arnaz, Don Pippin, Bea Arthur, Jerry Herman, Carole Cook and Marni Nixon tell of the fascinating conundrum of why certain talents make it on Broadway and a very, very select few can work in both fields.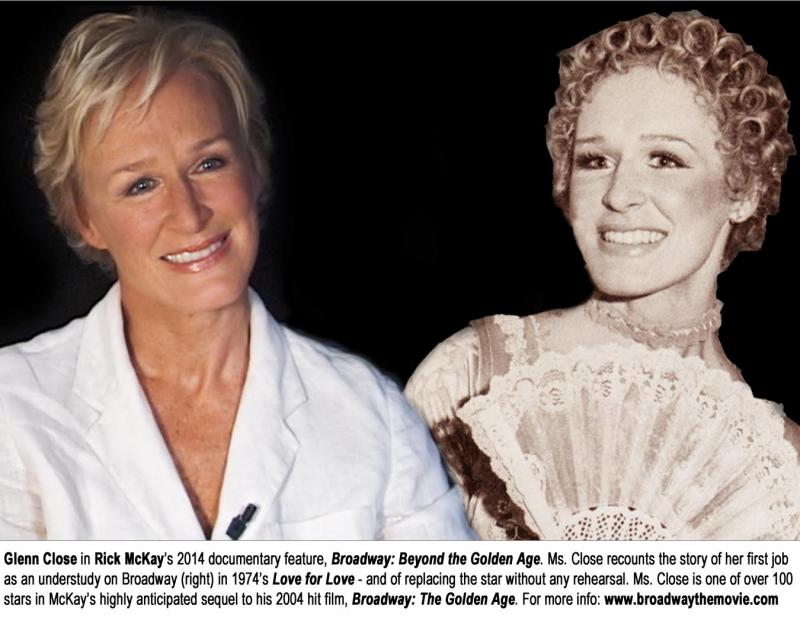 In the film, special attention is paid to minorities on Broadway, including the story of Jane White, whose father was the head of the NAACP in the 50's when Jane went "white face" to play the queen in 1959's "Once Upon a Mattress." The show's composer, Mary Rodgers, its star, Carol Burnett and Ms. White bring to life the story of the creation of "Mattress" and racism on Broadway.
Original cast members Ken Page, Andre de Shields, Armelia McQueen and Charlaine Woodard tell the story of the birth of "Ain't Misbehavin'." And "Raisin in the Sun's" historic journey to Broadway with its groundbreaking creative team, is recounted by interviews with original cast members Lou Gossett, Jr. and Glynn Turman, as well as the final interviews of producer Philip Rose and director Lloyd Richards.
The critics are not ignored this time around, with Rex Reed, John Simon, Hal Prince, Stephen Sondheim and others recounting how Broadway has changed and how the hard-working critics worked during its halcyon, non-digital days.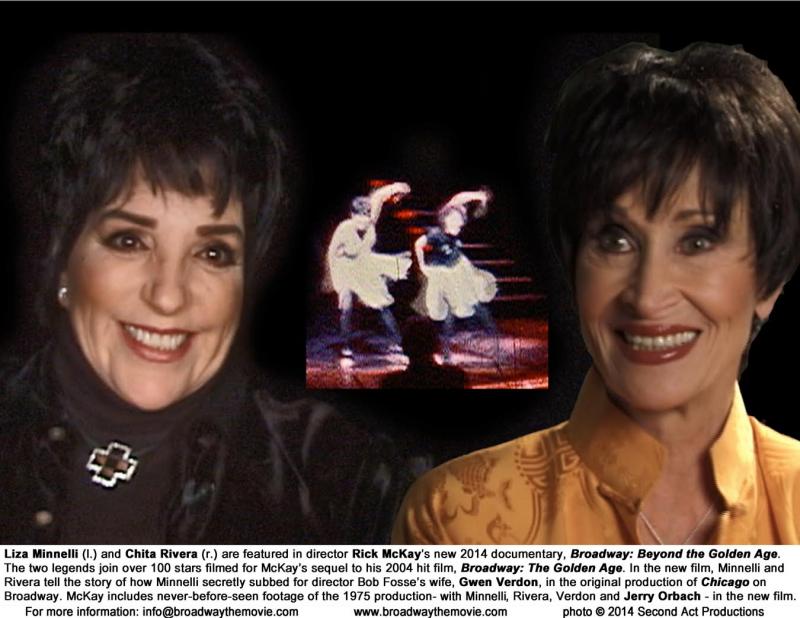 The tale of legendary dance teacher and choreographer LUIGI, who passed away this year after teaching scores of Broadway and Hollywood legends, is told by his students Robert Morse, Liza Minnelli, Elliott Gould, Kelly Bishop, Valerie Harper, Estelle Parsons, Jane Summerhays, Gretchen Wyler, Barbara Luna, Kelly Bishop and Lesley Ann Warren.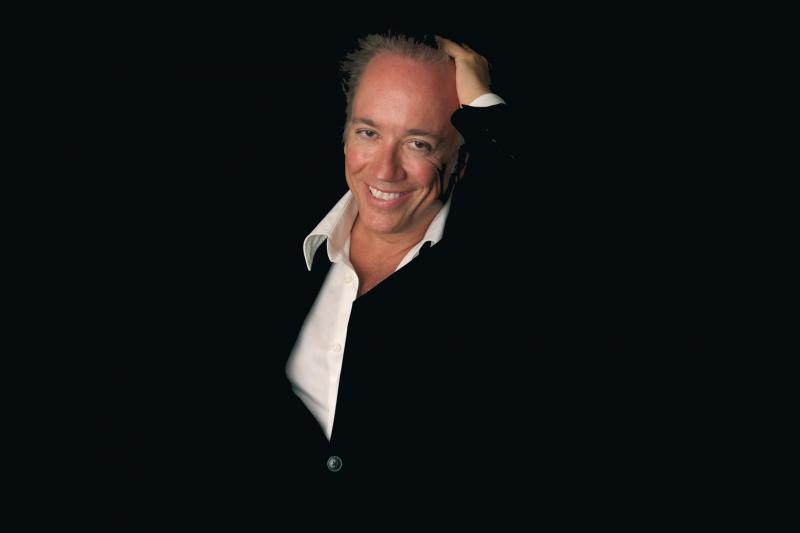 Visit www.broadwaythemovie.com for more about the film, and watch the trailer below.