BWW Review: A DOLL'S HOUSE PART 2 at Cyrano's Theatre Company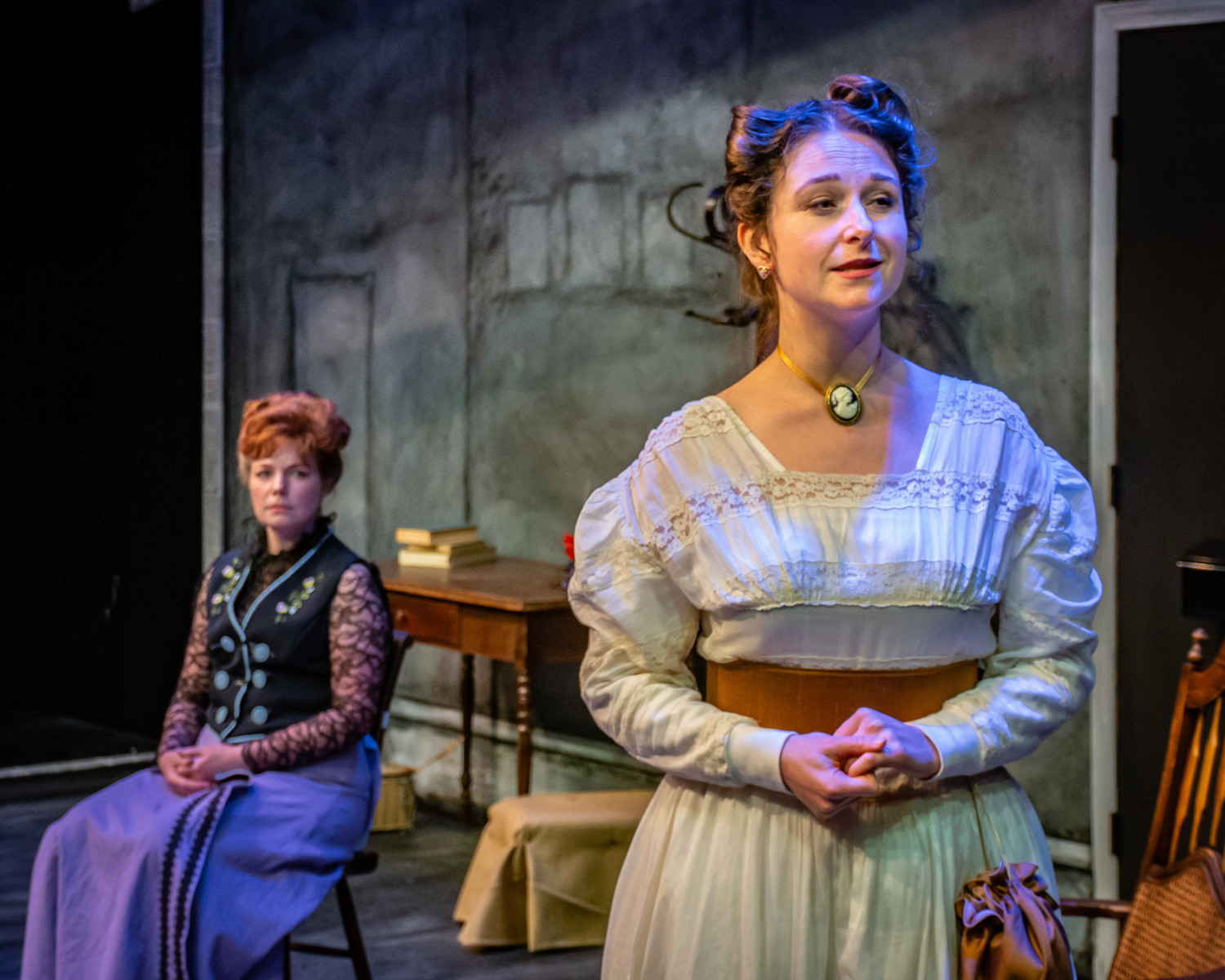 Thought provoking and intelligent, A Doll's House Part 2made its Alaska debut last Friday night at Cyrano's Theatre Company. In an age overran with sequels, A Doll's House Part 2(written by Lucas Hnath, directed by Codie Costello)can be viewed as a standalone play.
Here's what you missed in Henrick Ibsen's original drama: Nora feels increasingly trapped in her role as a wife and mother. She ends up walking out the door on her husband, Torvald, and their children. A Doll's House Part 2begins fifteen years later (139 years later for us) with Nora (Kristina M Schwarting) walking back through that door after finding out that Torvald (Frank Delaney) never divorced her. Anne Marie (Linda Benson), a maid who raised both Nora and her children, greets her. After Torlvald and Nora row over the divorce papers, Anne Marie suggests reaching out to Nora's daughter Emmy (Jessica Bauman) to help solve her challenge.
Cyrano's pulled off another powerful performance. Benson is an ideal Anne Marie-a little spacy, and full of delightful subtle reactions. Schwarting has an amazing ability to act through her eyes, letting the audience know her exact thoughts. Delaney's portrayal is impossible not to empathize with. Bauman is so incredibly genuine and earnest. The play highlights the resilience of women and leaves the audience questioning societal norms.
Worth noting are the technical aspects of this performance. The play takes place in a frame of a house plastered in text. The one visible wall of the house outlines items lost throughout the years. A poetic light stays on despite being trapped inside a birdcage. A clock ticks along at varying pitches purposefully disregarding a line mentioning that grandfather clock had been thrown away.
A Dolls House Part 2is playing now through November 11th. Tickets are available through CenterTix.net.
Photo Credit: Flavin Photography
Related Articles View More Anchorage

Stories

Shows
Mary McCormick was born and raised in Anchorage, AK. Her passion for musicals took center stage after seeing Beauty and the Beast and Thoroughly Modern (read more...)