BWW Review: THE BORDERERS: CALEDONIA MAN CD at Adelaide, South Australia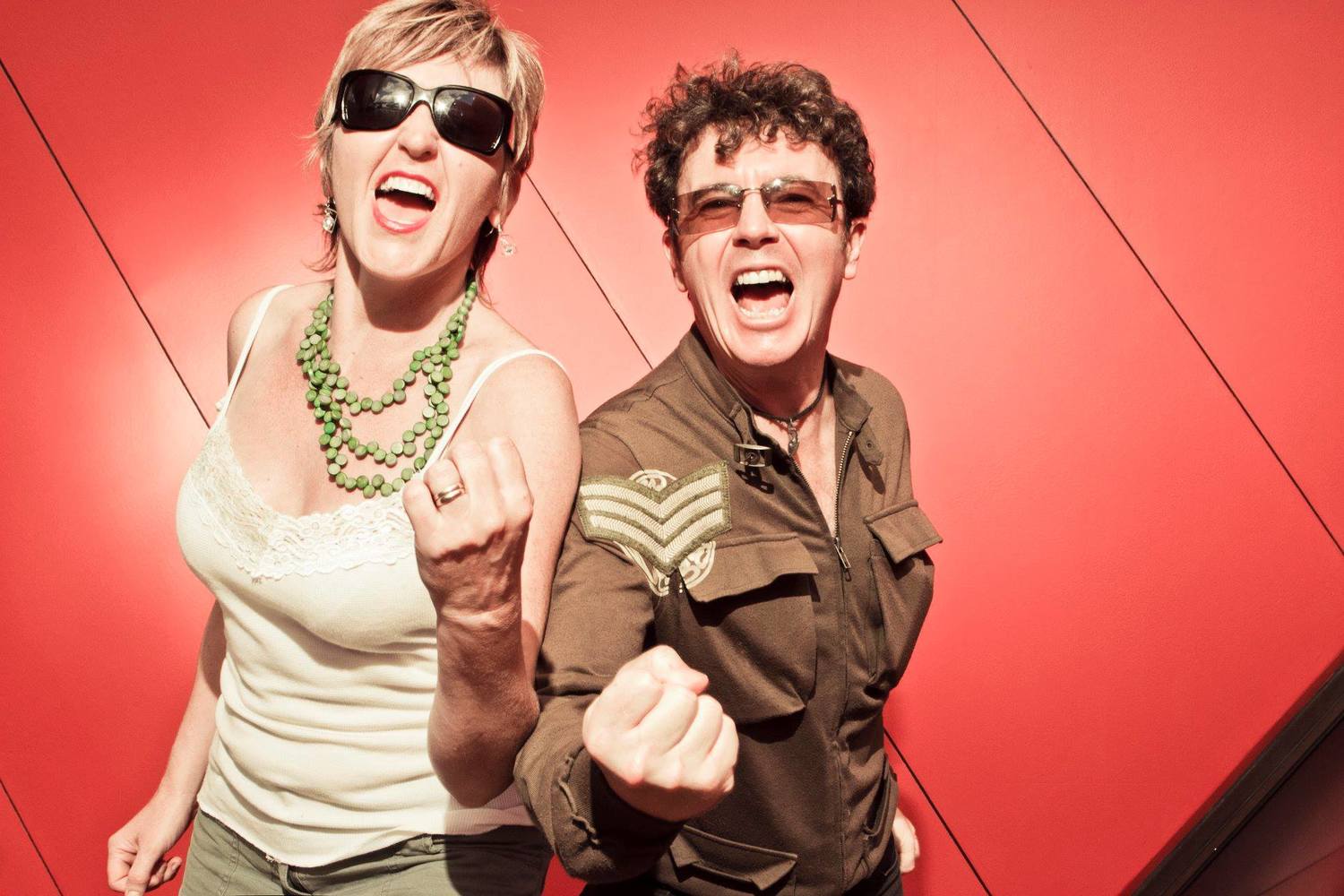 Reviewed by Barry Lenny.
Jim (Paterson) came to Adelaide from Glasgow and Alex (
Denise Alexander
) came from Belfast. They were looking for better lives, and certainly found them in South Australia. They met by chance in a recording studio and, as the saying goes, the rest is history. They formed the award-winning group, The BordererS, a Celtic rock band that quickly gained a big following. Now, after more than two decades together, giving performances around the world, playing with many great names in the music industry, and having recorded ten previous albums, they recently released their new album,
Caledonia Man
, mostly original songs written by the duo, and I was lucky enough to be given a copy to review. The CD opens with the title track,
Caledonia Man
, Jimmy's own story of escaping a gloomy future in Glasgow, meeting Alex, and carving out a successful career in music. A rocking beat from the drums, and the skirl of a piper, set up the sort of number that their fans love, and one can imagine them dancing along, as Jim and Alex leap and dance around the stage. The BordererS, although generally referred to as a Celtic-rock band, embrace a wide range of genres, and that is in evidence on this CD. The second track is a case in point, with
Le Coeur Des Cajuns
, another lively tune with plenty of bounce, this time featuring the piano. The first ballad on the CD,
Forever In Our Hearts
, a beautiful lament for a mother who has passed away, opens with some fine a cappella harmonies and has a sparse accompaniment to the gentle lyrics, allowing them to take front place in the song. Additional vocals are added by The Sherrahs.
Revival
has a good old-fashioned gospel opening, with the help of the Gospel Choir All Stars, then adds a solid beat as they praise Jesus, and then
Hold On
celebrates the importance and joys of being together and having support and encouragement in a relationship, and features blues player, Snooks La Vie.
Back In The Days
is a straight-ahead rock number reminisces on people and events that many would remember, but perhaps now fading into memory.
Souffre - Douleur
is another ballad, this time about breaking free of the past and moving on, a nice prelude to
Galway Girl
, by
Steve Earle
, given a strong Celtic feel with accordion and whistle in the accompaniment. Aussie bush bands abound and the duo draw on that tradition in
Ned Kelly (Such Is Life)
, which gets a double dose with the first version followed by a remix. Paul Grierson, from Simply Bushed, is featured on this one.
The Final Bow
is a song for a performer who has passed away, a tribute to a friend, but suitably upbeat as he is fondly remembered for the good times.
Raise Your Hands Up
is an encouragement to break free and shine, to make your life all that you'd want it to be, and to ignore those who would hold you back, and follows on well from the previous number. The final number,
You Always Hurt The One You Love
, is a new song by the duo, another very gentle and poignant ballad, not to be confused with that old favourite, with words by
Allan Roberts
and music by
Doris Fisher
, that was made famous by
The Mills Brothers
in 1944. This CD covers a wide swath of musical territory, with many influences and some great guest artists but, throughout it all, there is the unmistakable style of The BordererS that has won them so many fans and ensures big crowds whenever they perform, all singing and dancing along with them. This new CD is sure to please their followers and, as a bonus, it comes with a DVD, titled Celtic Journey, with another eleven tracks, most of which are traditional tunes given the BordererS' treatment. If you are one of their many fans, then you'll definitely want to add this one to your collection. If the BordererS are new to you, then this is a good CD to introduce them to you. Either way, get a copy. Jim and Alex are currently writing a musical together, so keep an ear open for further announcements on that front.
Born in London, Barry was introduced to theatre as a small boy, through being taken to see traditional Christmas pantomimes, as well as discovering jazz (read more about this author...)