Exclusive: Tickets Now Available For Marvel's GUARDIANS OF THE GALAXY, Presented by Secret Cinema
See the live immersive experience this summer with Secret Cinema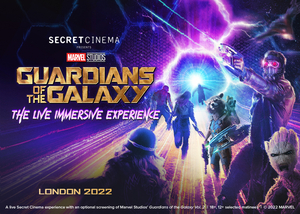 See Marvel's Guardians Of The Galaxy and get the full immersive experience with Secret Cinema
Tickets available now!
Taking the most-loved stories to life through immersive experience of epic proportions, Secret Cinema presents Marvel's Guardians Of The Galaxy this summer.
Filled with unforgettable moments and jaw-dropping surprises, enter the world of the epic Marvel movie and watch the story unfold before your eyes.
Book now for tickets between 19 May to 26 October.