BWW Review: TWILIGHT SONG, Park Theatre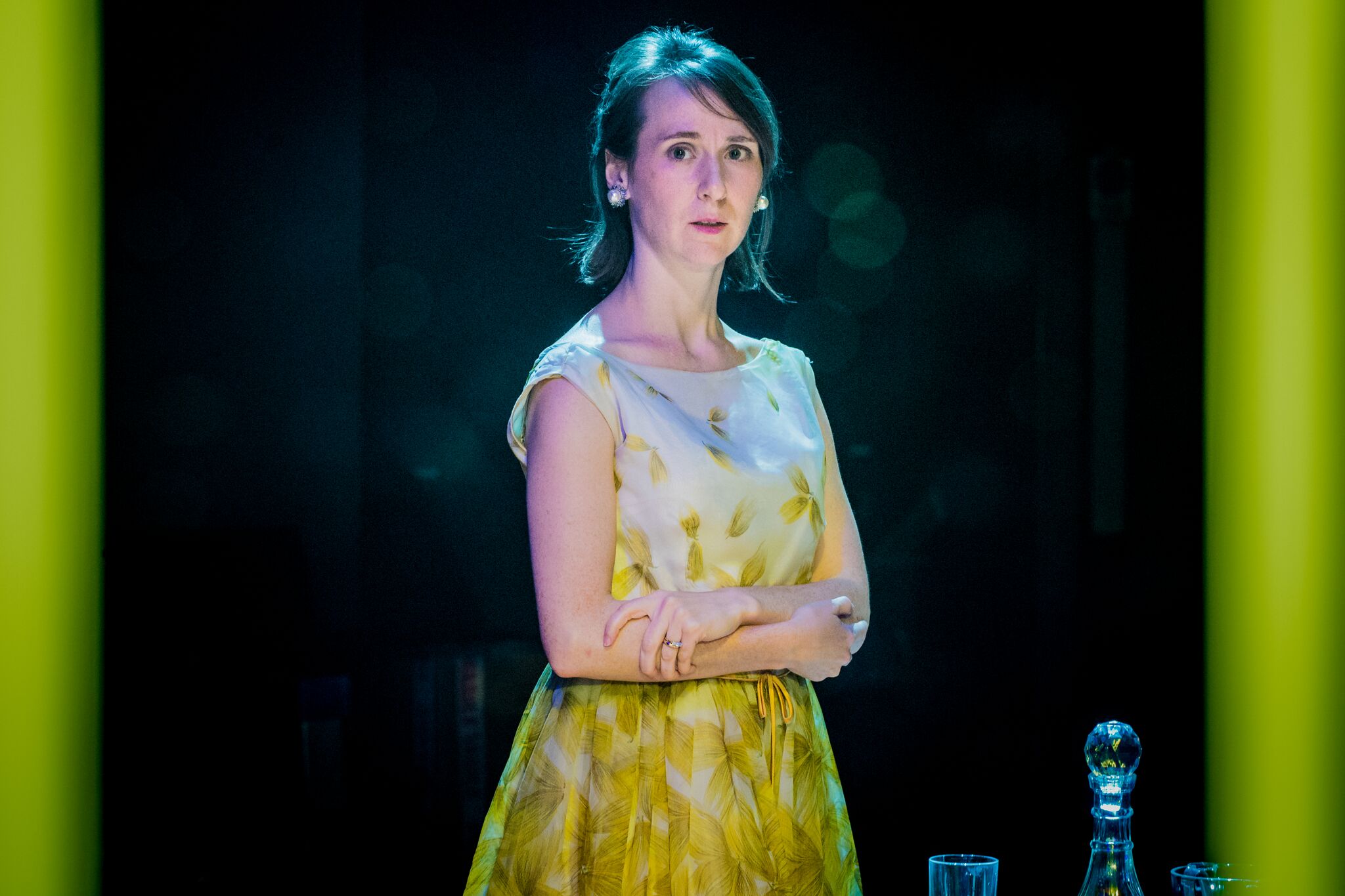 When we think of Kevin Elyot, one of the first things that comes to mind is his magnificent 1994 comedy My Night with Reg, a touching play about gay lives revived at the Donmar Warehouse in 2015. Elyot's first play, Coming Clean, is about to be staged at the King's Head in a week's time, and now his final play, Twilight Song, receives its long-awaited premiere at Park Theatre.
Twilight Song is set over a number of summer evenings spanning from the 1960s to the present day. Through a series of vignettes we discover one family's hidden secrets of love, lust and the struggle to stay in control. The first people we meet are Barry (Paul Higgins), a former pharmacist with a secret sadomasochistic sexual fetish, and Skinner (Adam Garcia), an estate agent doubling as a rent boy in order to make ends meet.
Higgins and Garcia's energy is magnetic, and their charismatic personalities help the audience to relax. The piece has a natural flow, and the actors place a lot of trust in the text. The dialogue is occasionally humorous, but the comedy lacks depth and seems to have been thrown in without much thought. Too many one-liners and innuendos are offered up, lacking clarity, and the piece descends into trite.
The strong opening isn't enough to maintain our engagement, with the following hour feeling much longer than it should. The play lacks spark - mainly down to the text, but Anthony Banks's production also features interminable scene changes, fleshed out with awkward movement sequences and music that attempts to evoke a specific reaction.
We flit back to the 1960s and see Barry's mum Isabella making her preparations for her first child. She is a gin-addicted, neglected housewife, and through a series of rather dull scenes, we're informed of the events that took place to turn her into a fragile dependent of her son. Elyot writes homosexual characters incredibly well, but it feels like he lacks the same insight into heterosexual lives. It's hard to believe Isabella as a character, despite Bryony Hannah's best efforts, or to identify with her domestic struggle.
It's a shame that potentially impactful moments are not developed fully - Elyot perhaps has missed something by not delving deeper into the world of the older homosexual male through the necessarily closeted Harry (Phillip Bretherton) and Charles (Hugh Ross).
There is something to be said about acceptance, and relating that to the older generation who were forced to grow up in a society where being gay was a crime is interesting. The pair are now living in a society where homosexuality is discussed more openly, yet they still hold the shame due to years of persecution.
It feels like Elyot is only scratching the surface with this topic, and, if explored further, the entire play would be much more engaging. As it is, Elyot's swansong unfortunately can't come close to My Night with Reg.
Twilight Song at Park Theatre until 12 August
Photo credit: Robert Workman