Review: DIETRICH: NATURAL DUTY, VAULT Festival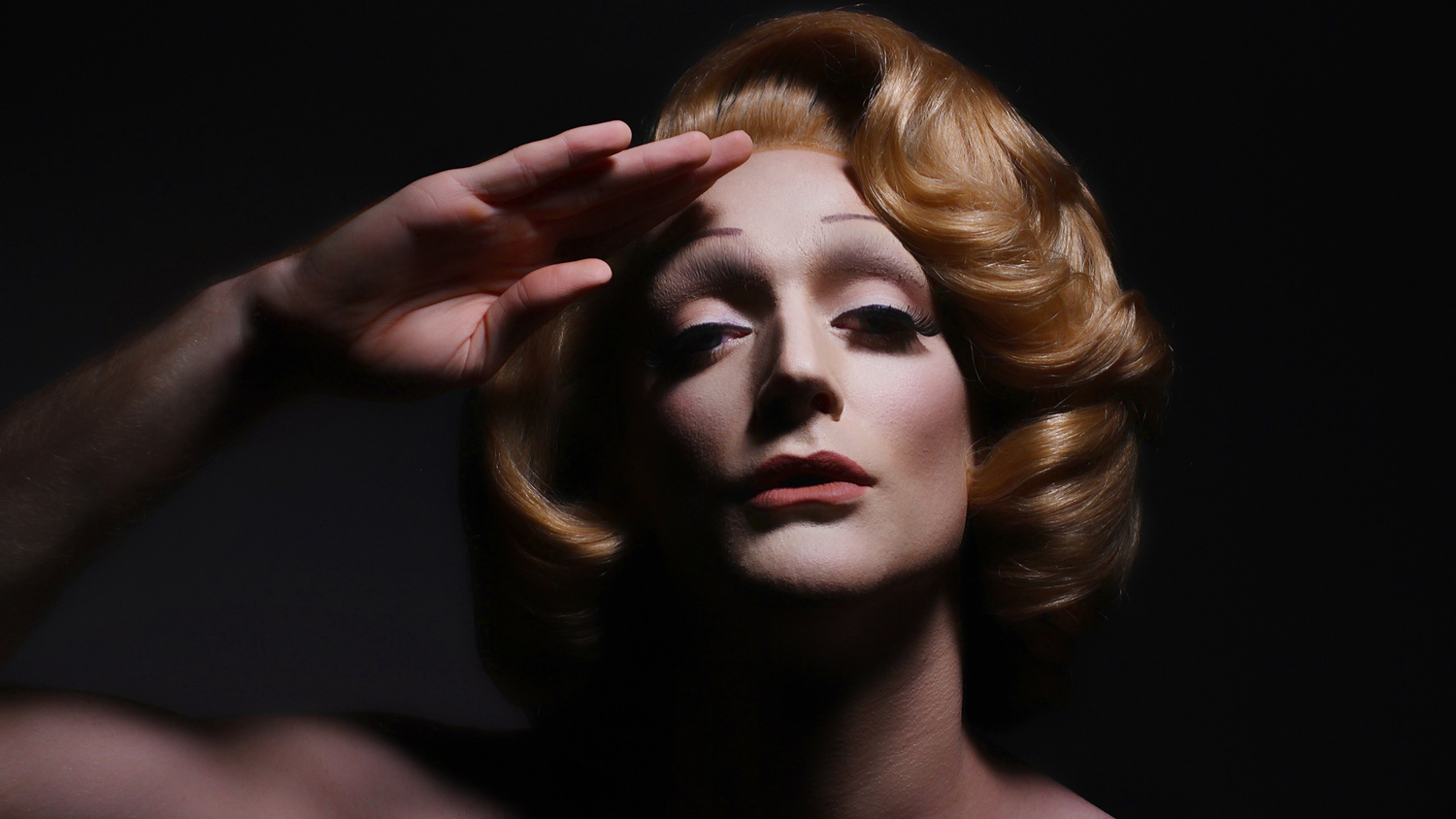 There is an intoxicating cabaret currently residing in the VAULT Fest Pit. Actor and dancer Peter Groom has created a blend of theatre, cabaret and drag to produce a show that questions one's own ethical and moral compass. A story detailing the life of Germany's most famous woman, Dietrich: Natural Duty is an eclectic event that is sure to excite.
Donning a shimmering full-length gown, Groom brightens up the room with their effervescence. The dripping walls provide the perfect backdrop of this story; after all it is a tale of a Hollywood megastar flung into the trenches to fight with the boys on the frontline, whilst still retaining all their glamour.
We know it's a man performing as a woman, however there are instances when you believe that you're actually watching Marlene Dietrich. The reason for this is that it's all so polished and refined. Groom takes his time, moving with an absolute precision and this level of character depth is wonderful to witness.
The best thing about the performance is that it's all sung live. Using his background in musical theatre training, Groom hits every note and demonstrates an impressive vocal range, whilst also using the tracks as a method to tell the story of Dietrich's adventurous life.
By implementing this he makes the audience laugh, but also more importantly, he makes them think and consider what life must have been like for people during the Second World War. It also makes one ponder what it must have felt like to go from serving your country, back to a mundane everyday citizen existence.
Leaving nothing to chance, it is clear that a lot of research has gone into this show, and this professionalism really pays off. Despite all the preparation, Groom still takes moments to interact with the audience, and these spontaneous discussions add an extra layer of brilliance.
Cabaret can sometimes have the preconception of it being cheap or of an amateurish quality, but this production exudes class and excellence. This one-(wo)man show is an exploration of an icon, and feels acutely in tune with our current political crisis.
It's funny, charming and its delicate creation makes it a show not to be missed.
Dietrich: Natural Duty at the VAULT Festival until 28 January
Photo credit: Peter Groom