BWW Interview: Toby Peach Talks LOOKING FORWARD at Battersea Arts Centre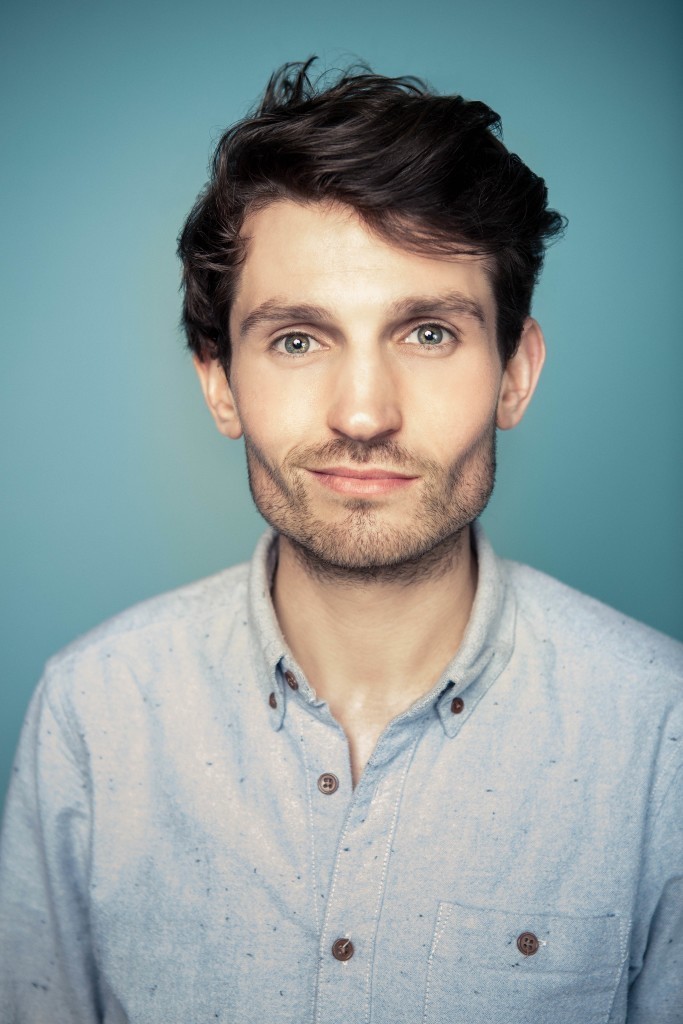 Around 100,000 young people in the UK live with, and beyond, cancer. Toby Peach, a writer and performer, is one of them.
Amongst other projects, he has toured internationally with his award-winning show The Eulogy of Toby Peach, a creative response to his own experience as a cancer patient. Toby speaks to BroadwayWorld UK about his latest project Looking Forward at the Battersea Arts Centre.
Who or what inspired you growing up?

This may be because it was just Mother's Day, but I think my mum did. She worked for the Royal National Institute of Blind People as a careers advisor and always went above and beyond. When I was younger I didn't appreciate the influence she had on people's lives.
Can you please tell us a little about your own cancer experience?
I had Hodgkin's Lymphoma when I was 20 and then again at 21. The first time I had a fairly 'easy' affair and was able to continue my studies, the second time was tougher as it involved a stem cell transplant.
However, I am now nearly nine years in remission and no longer have check-ups - it's the closest to being 'cured' that they can say.
Why did you decide to share your experience with others through theatre?
I wrote my first show, The Eulogy, because I was trying to understand what had happened and, through diving into the experience more, realised that I had no idea about what really had gone on. The show was centred around coming to terms with the reality of the 'fight' [against cancer] and the truth that I was fighting with myself: that cancer was just me.
This realisation, when researching the show, changed my perception of the experience and, importantly for me, my understanding of how I was still alive and where hope comes from after a diagnosis.
Hope is a hard word to talk about after a diagnosis, because so many people are affected by cancer, but I wanted to have a conversation around who and what is giving patients the chance to come through treatment, and what we have to do more of to increase that chance.
How do you look after your mental health when retelling such a personal story over and over again?
I have to make sure that I keep the present with me so that, after I finish the show, I can remember that I am not in that same place anymore. I found it very difficult at first to separate the character I was portraying and myself, as it's such a personal story, but as time has progressed, and I step further away from the time I am portraying, I've learned to manage my relationship to the story.
Please tell us about your latest project, Looking Forward
Looking Forward is a participatory pilot project that has involved working with nine young adults who have experienced cancer for the past three months to explore their own experiences of life beyond diagnosis.
Co-Director Grace Gibson and I have been running workshops, offering a creative toolkit to find a language for their experiences and also find ways to share that with a public audience.
The project came about because The Eulogy helped me to find a language for my experiences and a comfort around them too. Over the years of performing the show, I have met many young people who have also experienced cancer who've asked me how I had managed to make the show, and I realised I had been very privileged to have had the opportunity to make it.
For one, I already had a degree in Community Theatre, and so had access to an artistic toolkit, and secondly, I had the chance to stop and reflect, which is something not many young people have the chance to do. A chance to reflect.
This project is a pilot for a wider Young Patient's Arts Programme to explore how creativity and the arts can support young people beyond a diagnosis.
How have you found the crafting and rehearsal process?
The weekly workshops have honestly been the best part of my week for the past three months. The participants who have been part of the process have given so much and offered so many creative responses to their own experiences.
I've felt very fortunate to have met such a kind group who have been willing to come along on this pilot process with us. We know that the experience can be hard at points, as we are exploring difficult and very personal subject matter, but the group has supported each other throughout and I feel very proud of how the process has been undertaken.
What do you hope the piece will achieve?
For the participants, I hope it is an opportunity to have a conversation with an audience about what they have experienced, and for that to be something they feel more comfortable in doing in the future too.
For the audience, we want them to meet these brilliant young people and for them to have the chance to understand a little about what it may be like to be beyond a diagnosis. Cancer is so often seen as just the treatment, but that is only part of the story.
So often, the other side of treatment can be as difficult, if not more so, and the effects can be not as visible so are even more complicated to comprehend. We need to find ways to have conversations with audiences to highlight the need for more aftercare and for narratives around cancer to shift away from just being treatment-focused.
Any other projects coming up that you can tell us about?
We're hoping to continue this project and develop different ways to amplify the voices of young people who have experienced cancer. We hope next year to establish this model as something that could support patients beyond treatment nationwide.
On a personal side, I'm going to be performing a snippet of The Eulogy at Fertility Fest on 25 April before scratching a part of a new show, Fertile, on 2 May. Fertile explores being infertile at 20 and having to decide what to do with your sperm pots 10 years later: keep, use or bin.
It dives into our societal pressures for us to reproduce, with the journey I became obsessed with, a journey we have all won - the great sperm race.
Why should people come to Looking Forward?
In theatre, we are looking for stories about what it means to be human. Looking Forward will showcase nine young humans whose stories you have not heard yet - a story of beyond.
Looking Forward at Battersea Arts Centre 8-9 April
Photo credit: Richard Davenport
Related Articles View More UK / West End

Stories

Shows