BWW Interview: Karen Archer Talks THE OTHER PLACE at Park Theatre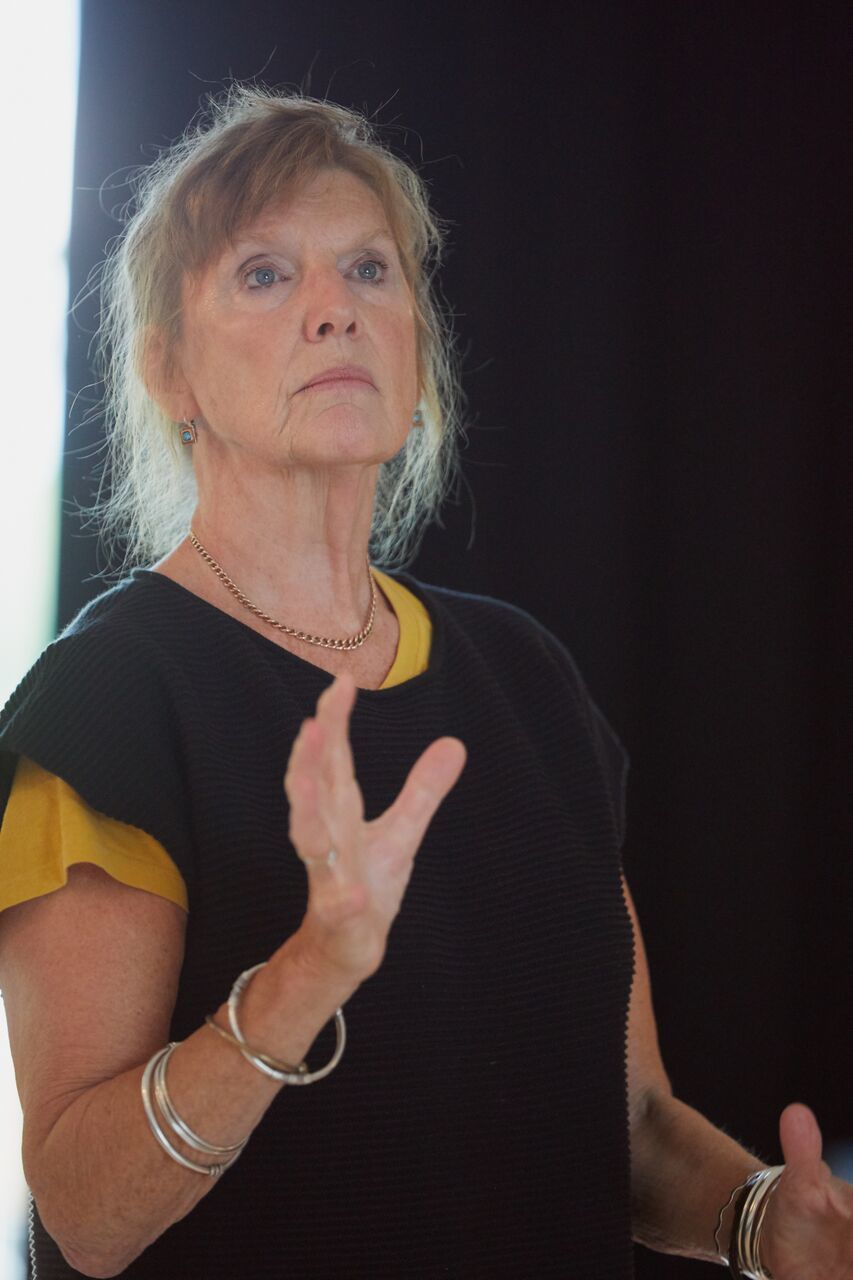 Karen Archer has been seen in The Mousetrap and many RSC productions. She speaks to BroadwayWorld about her latest role as a dementia researcher in The Other Place, written by Sharr White and directed by Claire van Kampen.
How did you get started in the industry?
I didn't go to drama school. I worked in advertising and joined an amateur dramatics company for a couple of years and absolutely loved it. It was when I was doing teacher training and got a place on the drama course that I realised what I really wanted to do was act.
So I left the college and rang around theatres that summer for auditions or assistant stage manager work as a way of getting into the industry. Then I was taken on by a youth theatre company in Guildford for my first audition and job.
Tell us about your character Juliana in The Other Place
Juliana is a very brilliant neuroscientist. She's been working for many years on a drug which is designed to infiltrate the plaques which cause dementia, i.e. when our brain wiring gets all clogged up. She's also going through a very traumatic time in her personal life: she's estranged from her daughter, she thinks her husband is divorcing her and she's suffering from a mystery illness.
We meet her when she's talking at a conference selling the drug she's invented, making her usual pitch to other scientists. Her story is intercut by scenes with her husband Ian and her daughter and son-in-law. About halfway through the play, we begin to realise that all is not what it seems and that our Juliana is actually quite an unreliable narrator. Her life just starts to unravel.
What's your favourite thing about playing her?
The role of Juliana has a lot of material to learn and it's such a responsibility to play her well. She's sharp, she's funny; it would be easy to dislike her, but her journey is such that you don't. She starts the play as quite a tough cookie and dry, quite witty. During the play she goes on an extraordinary journey of loss and redemption.
Where did the name The Other Place come from?
The Other Place refers to the couple, Ian and Juliana. I'm not entirely sure where they live, it could be Boston or somewhere in Massachusetts, not New York certainly, but they also have her family home, an hour from Cape Cod in the Boston area. It was built by her great-grandfather. They frequently refer to it as "The Other Place" and it's where they go at the weekend.
It's also a metaphor for where a person is going who has dementia - they're going to some other place, and they don't know where they are.
What preparation did you do in order to play both a scientist and a patient?
I've actually been interested in dementia for a long time and taking part in research. I know about the APOE4 gene that her drug works against, I know about messenger RNA and protein folding etc. It's rather ironic that I'm doing this play about a woman who's developed a drug from dementia and that I'm involved in the research! I have lots of scientific lingo to learn and had to do some of my own background reading to make it flow a bit more easily.
I didn't deliberately visit patients but happened to know a few people who have or have had it. My stepmother had dementia and passed away sadly. She was a member of MENSA, a brilliant woman and a headmistress. This disease affects people irrespective of intelligence. No matter how clever you are, you're just as predisposed to getting dementia as anyone else. It's horrible.
How have you handled the scientific jargon in the script?
Most of the audience likely won't have a clue what I'm talking about, but the writer Sharr White did lots of research to make sure the scientific content is authentic. This is the UK premiere. It's been done a couple of times in New York and all over the States, in Germany etc. I believe the earlier New York production had more scientific speech in it - thank God, they've cut out some for me!
What have you learned about dementia while being involved in this project?
That's an interesting question. Dementia has been in my cognitive awareness for a long time. There so many different types of dementia - Alzheimer's disease and vascular dementia being the most common ones. It's overtaken cancer as the biggest killer in this country.
Have I learned anything new? No, only that it's confirmed to me that I'm the sort of person who'd want to know if I was going to get it. You know these genetic tests that are now available to find out whether you're predisposed to a particular disease or not? I would want to know using one of those.
Knowledge is power. Sometimes people say with these tests there's nothing you can do about it, regardless of the result, but I reckon knowing in advance would mean you could.
What I think is wonderful, regarding dementia awareness, is that more and more when you open your newspapers, there's stuff about dementia. People are talking about it and it's marvellous that we can de-stigmatise it.
How do you deal with the challenges that come from delivering such a story when you're offstage?
It makes you very reflective. It makes you cling onto your family. Someone who came to a reading of the play remarked that afterwards they wanted to go phone their family. The piece is as much about the impact a person's health has on their family as well as the individual.
What role does theatre, and specifically this piece, play in the increasing dialogue around neurological/mental health disorders?
It's good for theatre to deal with all issues of the moment, without banging a drum too much. As long as it can be done with wit, sincerity and heart and as much truthfulness as possible. It's a very good thing, and you're often preaching to the converted, but it's good to share things and get them out in the open and identify with and feel encompassed by them.
Theatre doesn't just have to be about doing good things. It's about really good writing and really good storytelling. But if it can do those things as well, then wonderful!
Why should people come to see The Other Place?
It's a play with beautiful writing. It's very thought-provoking and is the theatrical version of a page-turner. It's moving, it's funny, it's partly about a subject that increasingly affects a lot of people's lives. Also, it's only an hour and a half in length!
The Other Place at Park Theatre until 20 October
Photo Credit: Mark Douet