BWW Interview: Jessie Nelson Talks WAITRESS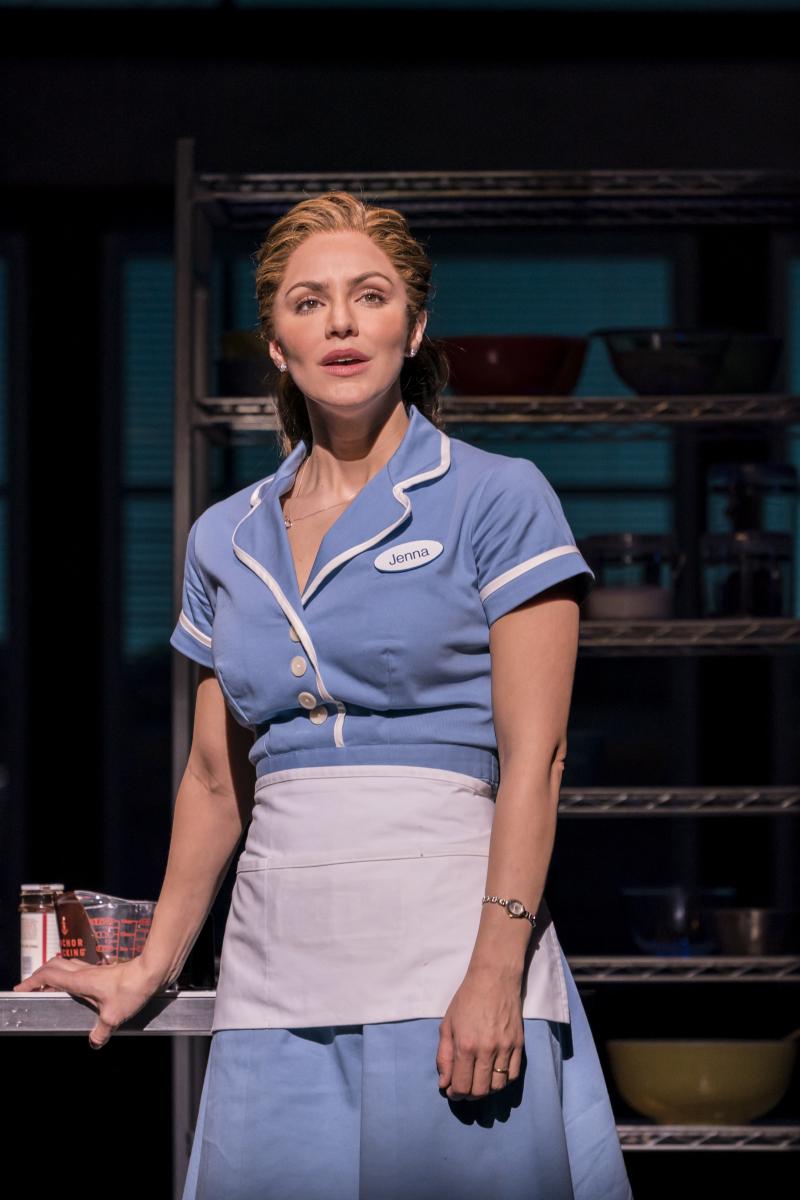 Waitress has had a busy last week, opening up with the official London press night!
Jessie Nelson penned the book of the musical, which is based on Adrienne Shelly's 2007 film. With the show now playing to audiences around the world, Jessie discusses honouring and adapting Shelly's story for the stage, and how audiences have responded.
What is one of your earliest memories of theatre?
One of my most seminal memories was seeing Peter Brook's A Midsummer Night's Dream at the Mark Taper Forum, and just having my mind blown.
It was passionate and alive and there was a drummer on stage, creating this amazing beat and pulse and rhythm for Shakespeare. It had very little set and minimal props, so it was all created by the company and with the audience's imagination.
That was very much the kind of theatre that resonated for me, and what I first gravitated to as a young adult to create.
Since then you've created work across stage and screen in varied roles, as writer, director and producer. Was there a particular element of that were you initially drawn to?
It's interesting, I actually began as an actress in New York with a theatre company, Mabou Mines. And as I grew, I began to feel like I didn't like having the creative centre outside of myself.
As an actor, someone has to hire you in order for you to do your work. I wanted to be able to have a deeply creative day, no matter whether I got the job or didn't. So I taught myself how to write...then I quickly realised that in Hollywood, the writer had very little control of their own material. That's when I began to learn how to direct.
I was always very happy moving between those disciplines, because they all demand different parts of yourself. There were times when directing was deeply satisfying, then others when producing made more sense. And of course, there were times in my life and as a mother that writing was such a gift, because I could do it at home and be a part of my daughter's childhood.
Speaking of writing, you penned the book of the stage adaptation of Waitress, which just opened in London. Were you familiar with the original film?
Well thinking of my daughter and her childhood, I had seen the film years and years ago.
She had discovered it when she was about 12, and she played it at every slumber party. And I don't know if you have children, but they will often watch a movie over and over again for a year!
So because my daughter loved it, I got to see Waitress like 20 times! And I was fascinated by what these young girls were connecting to, and even what my husband was connecting to in it.
Brilliant. So how did your involvement in this adaptation come about?
So the original screenwriter was Adrienne Shelly. When she passed away, her husband reached out to a number of women directors in Hollywood to continue her work. She had several screenplays that had not been made into films, and he was hoping that new directors would continue her legacy.
So became aware of him during that period, and later I heard they were looking for a writer for Waitress as a musical. And I was so familiar with the material, I thought it would be a natural musical.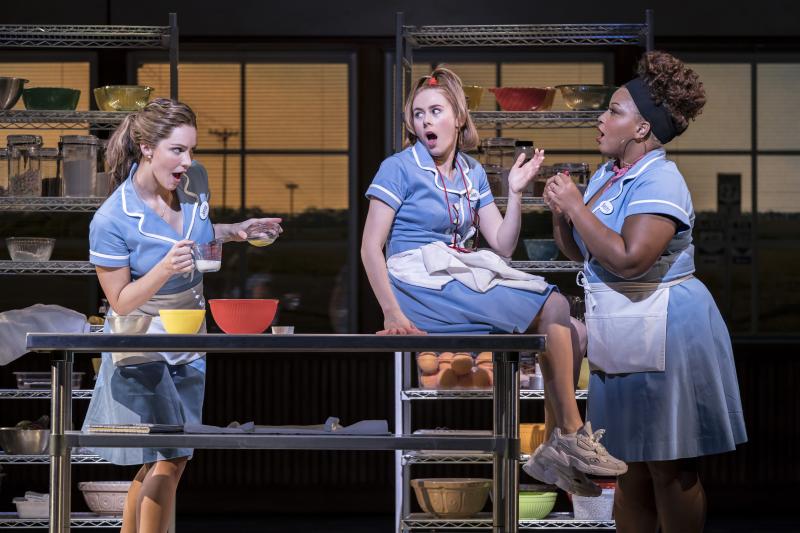 What excited you most about retelling Adrienne's story for the stage?
The characters. I like that they were messy and doing the wrong things, but for the right reasons. Nobody is perfect in this show and everyone has dreams that they kind of deferred in some way, and they're trying to reclaim part of themselves.
It's this really original look at a kind of working-class heroine: Jenna. This is someone who has to fight to reclaim her authentic self, and I love this notion of a woman who was a baker sublimating her emotional life into these recipes that she creates.
And Adrienne has created such a wonderful world in her original screenplay, with an incredible amount of ideas. I felt like she was the original architect and I was kind of doing the renovation to it! "Oh, we could knock down these two walls and connect to this. We may not need this room any more, but with this room there's a lot of potential here." Because obviously with a musical you have to do a lot of sculpting.
Thinking about those mediums of stage and screen, did you notice any difference writing between the two?
At first, I was very aware of the differences. The biggest one for me is that in musicals, the scenes are really serving to launch the songs.
Sometimes you can write a beautiful scene and feel like, "Oh, this is seaworthy". Then that scene will become a song and you might be left with one line that sort of launches it. That's something you need to make peace with and celebrate when you write a musical, that you're in service of the songs.
There are also certain things in your toolbox as a screen writer: editing what images you juxtapose, the way you move a camera, the close-ups, those are all so much a part of your storytelling.
But I quickly learned that there were equivalents in the theatre world. In a certain way, when a character moves into song it's like a close-up. You're moving more deeply and bringing the audience closer into what they're feeling (a great example here being "She Used To Be Mine").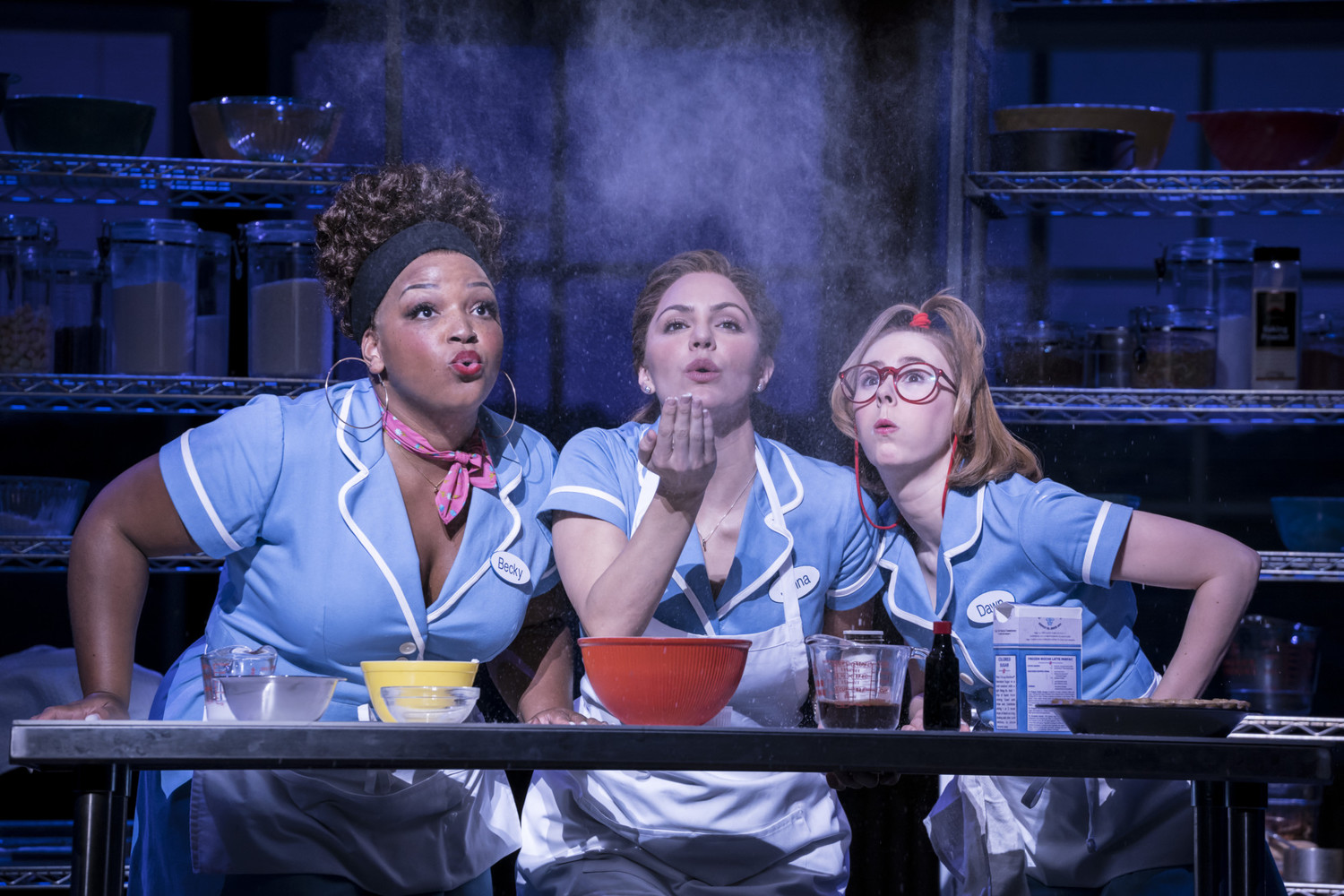 Do you have any advice for anyone wanting to pursue a career in writing?
Someone once said to me something that really resonated: "Make fear your tailwind, not your headwind".
Taking on any project can be daunting and often a lot of fear or insecurity will arise as you're trying to crack it. Will I ever solve this scene? Will I find an arc for Act II? Will people understand what the hell I'm doing?
Rather than that stopping you, just accepting that that's when you need to step deeply into it and find your way through. A certain amount of fear or insecurity is part of the process, it's nothing to be critical of yourself for feeling. It only means you're trying to create something very different than what you've created before.
Not letting fear stop you, I think for women in particular that can be a real stumbling block. If you can make peace with that part of yourself rather than let it control you, I think that can really help a burgeoning career.
Your daughter loved the original movie and watched it repeatedly, and now New York and London audiences are reacting similarly to the musical. What has that meant to you?
You know, every time I'm sitting in the audience and I hear people respond to it, I'm more than anything so grateful that those stories are being seen and are resonating with all ages.
I think it's a challenging time in the world right now, and so stories like this offer hope and speak to reaching for your most authentic self.
Finally, what can we expect from you next?
I just directed a musical in New York called Alice by Heart, with Steven Sater and Duncan Sheik, the team who did Spring Awakening. That's running in New York right now.
And Sara Bareilles and myself are creating a television show for Apple, Little Voice. So we're working on that together and as you might expect, it has a lots of big musical components!
It must be lovely to work with her once again, having that shorthand from Waitress.
Exactly. That's the wonderful thing about being in the trenches with someone: you learn how to develop that shorthand, and be honest about the work, and both have the same goal.
Sara was so special to work with on this, the entire Waitress team were remarkable collaborators: Diane Paulus, Lorin Latarro, Nadia DiGiallonardo. Our whole team of women really bonded deeply in the process of making this.
Waitress at the Adelphi Theatre, booking through until October 2019
Photo credit: Johan Persson
| | | |
| --- | --- | --- |
| | Donations | Arts Orgs |
Related Articles