BWW Review: Rorschach Theatre Presents Creative, Compelling 410[GONE]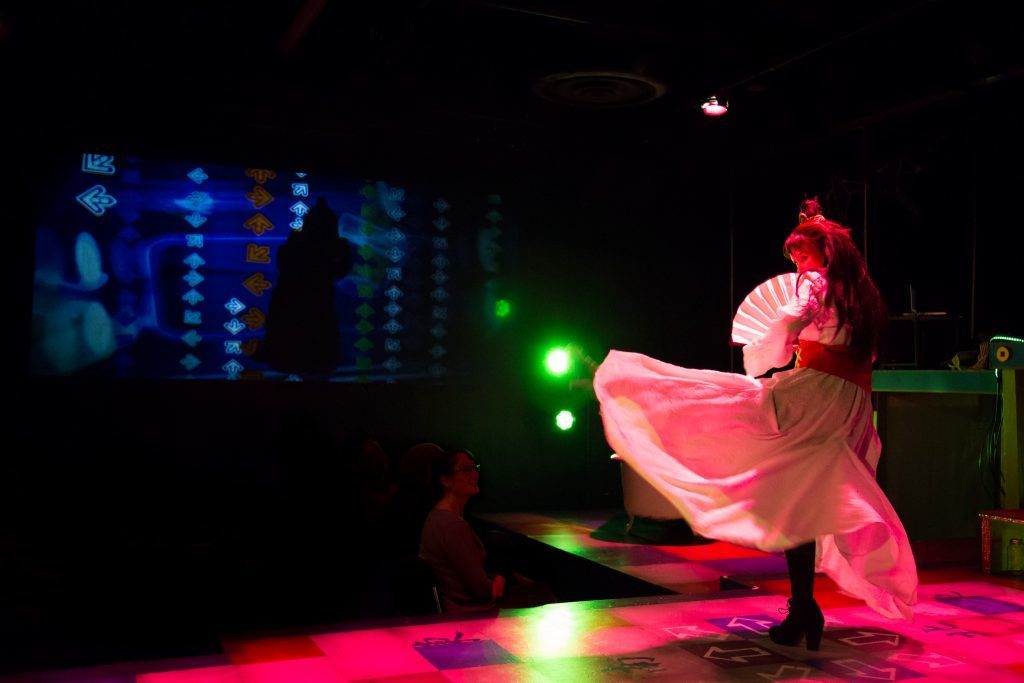 It seemed unlikely to me that a play set in a fantastical arcade, complete with the old favorite Dance Dance Revolution, would be able to stir deep emotions in an audience. But Rorschach Theatre's impactful production of Frances Ya-Chu Cowhig's 410[GONE], directed by Gregory Keng Strasser, does just that. It uses unlikely imagery to tell a highly personal but universal story of trauma and recovery.
The title is a metaphor referencing a server error: the requested resource is no longer available, and this condition is likely to be permanent. Here, that resource is "Seventeen", a Chinese-American boy named Patrick (Sebastian Amoruso). An ox-headed character (Andrew Quilpa) leads Patrick to the Chinese Land of the Dead, a realm full of stylized arcade games. There he meets the Goddess of Mercy (Yasmin Tuazon) and the Monkey King (Jacob Yeh), feisty beings who are flummoxed by Patrick's defiance of the "system" and inability to smoothly reach the afterlife. Meanwhile, Patrick's sister "Twenty-One", called Jamie (Linda Bard), attempts to communicate with him from the land of the living.
Written in 2009, the play is inspired by Cowhig's experience with her own brother's suicide. Jamie is a proxy for Cowhig, as she struggles to understand and come to terms with her brother's life and death. Interacting as siblings do, Amoruso and Bard have tangible onstage chemistry. It's a mix of inside jokes, fighting, heartbreak, and pure love. Tuazon and Yeh, with their fiery energy, mirror the sibling relationship.
Dark as the material is, the piece is almost constantly funny, weaving ancient Chinese elements in with contemporary pop culture. The shifts in tone are deft - sometimes seismic, but appropriate. Atmospheric elements are impressive, from the epic projections (Kylos Brannon) and set (Debra Kim Sivigny) to the impeccable sound design (Roc Lee). Actors' movements often sync up perfectly with sounds, just like they're in (surprise!) a video game. In a particularly clever scene, Amoruso and Tuazon amp up the physical comedy to spar in vintage arcade style, with the projections and sound matching their every move. It's an immersive, unique experience that's not to be missed.
Rorschach Theatre's take on 410[GONE] engages the senses and creates a specific world unlike any other. Besides being visually and aurally stunning - and amusing, thanks to talented actors - it pays off emotionally. All in all, it's a win.
Running time: approximately 90 minutes with no intermission.
Rorschach Theatre presents 410[GONE] through April 15th, 2018, at Atlas Performing Arts Center, 1333 H Street NE, Washington, DC 20002. Tickets can be purchased at http://atlasarts.org/events/ or by calling (202) 399-7993.
Photo: Yasmin Tuazon as the Goddess of Mercy in 410[GONE], Ryan Maxwell Photography, courtesy of Rorschach Theatre.