ANASTASIA to be Presented at QO Theatre This Month
Performances will run on March 24, 25, 31, and April 1.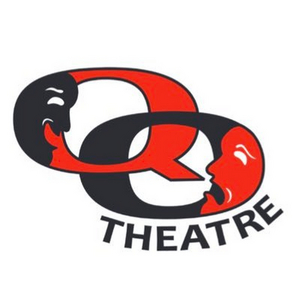 QO Theatre, Quince Orchard High School's award-winning theatrical program, will present its production of Anastasia, a musical that tells the story of a girl on a search for her true identity. This program is focused on student involvement and leadership throughout the cast, creative team, crew, and pit orchestra. With a lush score and brilliant dramatic moments, this production is a must-see.
Performances will run on March 24, 25, 31, and April 1. Friday performances will begin at 7 PM, and Saturday performances will begin at 2 PM and 7 PM each day. Tickets can be bought at the door with cash or check, and cost $12 for adults, $8 for QO students, and $10 for all others. All performances will take place in the Quince Orchard High School auditorium (15800 Quince Orchard Road, Gaithersburg, MD, 20878).
Set right at the onset of the Russian Revolution, Anastasia is the story of Anya, a young woman suffering from amnesia. All that she remembers is that someone is waiting for her in Paris. When she gets roped in with two con men who persuade her to pose as princess Anastasia Romanov, she finds herself on a search for much more than she set out to find. This stage adaptation is based on both the beloved 1997 Fox animated movie and the 1956 drama. Anastasia features a score by Tony Award winners Lynn Ahrens and Stephen Flaherty and a book by Terrence McNally. It features classic songs from the animated movie, such as "Once Upon a December" and "Journey to the Past" along with several new, thrilling songs. Despite its historic setting, Anastasia's story and characters feel fresh and relatable to modern audiences. Audiences are sure to enjoy this interesting exploration of the classic princess fairytale story.
QO Theatre is the highly regarded theatrical arts program at Quince Orchard High School. Reviewers called their last musical, Newsies, "high-energy" and "better than front page news." Last year, the program won three Cappies Awards for Best Actor, Best Critic Team, and Rising Critic. They focus on encouraging our students to explore their interests. Whether that be performance arts, technical theatre, music, direction, choreography, or dramaturgy, all students are welcome to pursue their passion. They offer a fun yet professional environment and aim to prepare our students for their future, whether they go into theatrical arts or not. Past productions have included "The Plot, Like Gravy, Thickens," "Newsies," "The 25th Annual Putnam County Spelling Bee," and "The Somewhat True Tale of Robin Hood."
For more information, check out their Instagram (@qohstheatre), email them (qotheatreboard@gmail.com), or visit their website (QO Theatre Homepage)