Full Cast Announced For Damsel Productions World Premiere Of Tabitha Mortiboy's THE AMBER TRAP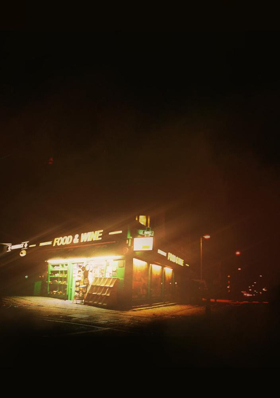 Damsel Productions today announces the full cast for the world première of Tabitha Mortiboy's The Amber Trap, directed by Hannah Hauer-King. Jenny Bolt (Jo) joins Fanta Barrie(Hope), Misha Butler (Michael) and Olivia Rose Smith (Katie) completes the cast. The production opens on 29 April at Theatre503, with previews from 24 April and runs until 18 May.
"Some bones are like ice. They're weaker than you'd think."
Katie and her girlfriend Hope work at their local corner shop, where the days pass in quiet, comfortable rhythms. For Katie, the little shop is a sanctuary. A place where she can hold onto Hope without anybody watching. But when new employee Michael arrives, the sands start to shift and the air begins to thicken.
Producing their fifth UK première, female led theatre company Damsel Productions presents The Amber Trap, a chilling portrait of craving and control.
Tabitha Mortiboy began her writing career at Bristol Old Vic's Open Sessions scheme. Her writing credits include Billy Through the Window (The Wardrobe Theatre/Edinburgh Fringe, Udderbelly), Beacons (Park Theatre) and Bare Skin on Briny Waters (Edinburgh Fringe).
Fanta Barrie plays Hope. Her theatre credits include The Cereal Café (The Other Palace) and Songlines (Assembly, Roxy).
Jenny Bolt plays Jo. Her theatre credits include Electra (Old Vic), A Long Way From Home (Tricycle Theatre), Dark Tourism and The Last Room I Checked (Arcola Theatre).
Misha Butler plays Michael. His theatre credits include Jess and Joe Forever (Stephen Joseph Theatre) and The Winslow Boy (UK tour).
Olivia Rose Smith plays Katie. Her theatre credits include Conditionally (Soho Theatre) and Tiger Country (Hampstead Theatre).
Hannah Hauer-King is a London based theatre director; her work lies primarily in new writing, adaptation and narratives with female-drive and/or LGBTQ themes. Her theatre credits include The Funeral Director (Southwark Playhouse and UK tour 2019), Fabric. Fury (Soho Theatre), Grotty, Breathe (Bunker Theatre), Revolt. She Said. Revolt Again (RCSSD), Clay (Pleasance Theatre), Witt 'n Camp (Edinburgh Fringe, Assembly Rooms), Dry Land (Jermyn Street Theatre), Hypernormal (Vaults Festival),and Dead Playwright (ORL Theatre). Associate credits include Romeo and Juliet (Shakespeare's Globe), Radiant Vermin (Soho Theatre) and Daytona (Theatre Royal Haymarket).
Hannah Hauer-King and Kitty Wordsworth co-founded Damsel Productions in 2015 to place women's voices centre stage. Damsel Productions hopes to be one cog in a larger and crucial movement addressing both the misrepresentation and under-representation of women in theatre. The idea is simple: to bring together women directors, producers, designers and all other creatives to breathe life into scripts exclusively written by women. Damsel Productions aim to provoke, inspire and entertain with true and honest representations of the female experience. Critically successful productions include the UK première of Ruby Rae Spiegel's Dry Land (Jermyn Street Theatre), Izzy Tennyson's Brute (Soho Theatre), Phoebe Eclair-Powell's Fury (Soho Theatre), Izzy Tennyson's Grotty (The Bunker) and Abi Zakarian's Fabric (Soho Theatre & London community centre Tour). Damsel also recently produced London's first ever all women directing festival Damsel Develops at The Bunker.
@DamselProd
#503AmberTrap