How to Succeed in Business Without Really Trying - 2011 - Broadway
Following the advice of a book entitled "How to Succeed in Business" a young window-cleaner, J. Pierrepont Finch, begins a meteoric rise from the mail-room to Vice President of Advertising at the World-Wide Wicket Company. Finch's unorthodox and morally-questionable business practices jeopardize not only his career but also his romance with secretary Rosemary Pilkington. With a beloved score by Frank Loesser, How to Succeed in Business Without Really Trying is packed with hit standards such as "I Believe in You," "Happy to Keep His Dinner Warm," "The Company Way," "Been a Long Day," "Rosemary," and "Brotherhood of Man."
Video preview
Photo preview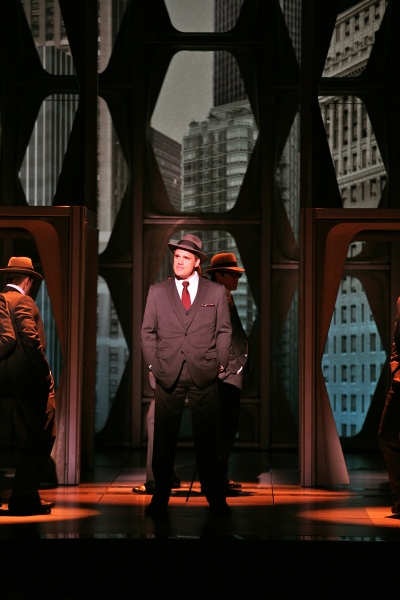 Schedule
Running Time: 2 hours and 45 minutes, with one intermission
Featured Reviews For How to Succeed in Business Without Really Trying
Daniel Radcliffe learns 'How to Succeed' on Broadway - New Jersey Newsroom
The featured players are good but their performances appear to be dialed down somewhat in deference to their star. John Larroquette makes an affable J.B. Biggley and Rose Hemingway looks pretty in pink as Rosemary. One wishes that Christopher J. Hanke provided a more eccentric spin on Frump but Tammy Blanchard's relatively subtle turn as the helplessly sexy Hedy is sweeter than the usual vixen caricature. A droll Rob Bartlett is an endearing fellow both as a mailroom drudge and as a ranking tycoon.
Daniel Radcliffe doesn't quite succeed - New York Daily News
Making his first foray into musical comedy and stepping into a part made famous by Robert Morse, Radcliffe is a likable but very boyish presence. He shows off a pleasant singing voice as corporate climber J. Pierrepont Finch, but he's waxen and not animated enough to make Finch soar. His take on his character's personal pep talk, "I Believe in You," emerges dispiriting. Still, director-choreographer Rob Ashford's production is bright, cheerful and energetic, that's for sure. But at times its supersized mentality and occasionally garish qualities compete with the sleek and sophisticated brilliance of the material.
How to Succeed in Business Without Really Trying Broadway Cast