BWW Review: Tarnished CABARET at Paramount Shows How Good This Classic Can Be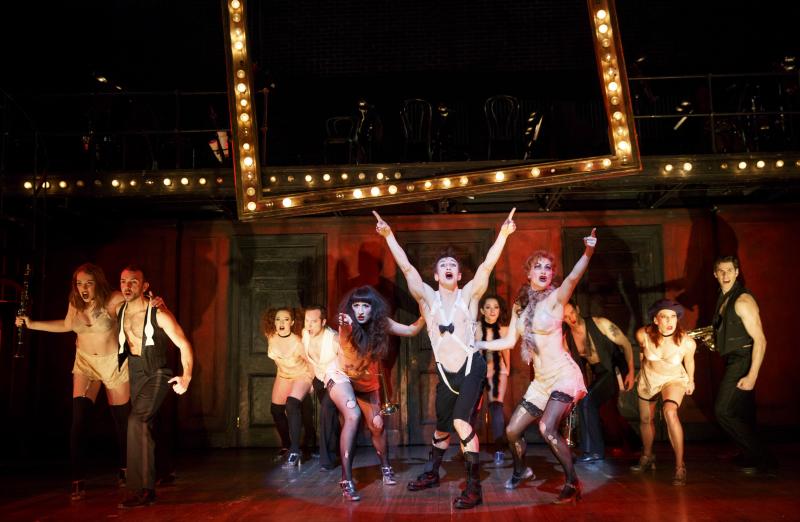 The 1998 Sam Mendes staging of Kander and Ebb's classic "Cabaret" has come through the Paramount several times. And why not? It's a great show and a big crowd pleaser. But it requires a cast that gets the show and the tone to be done right. Fortunately for us the current tour at the Paramount is a shiny (or rather intentionally not shiny) example of how good this show can be and why it's still an enduring classic.
For you newbie musical geeks out there who may not have been exposed to the glory, let me explain. Based on John Van Druten's 1951 play "I Am a Camera", which was adapted from the 1939 short novel "Goodbye to Berlin" by Christopher Isherwood, we venture into the Kit Kat Klub where we are welcomed by the enigmatic Emcee (Jon Peterson), the damaged songbird Sally Bowles (Leigh Ann Larkin) and the rest of the sexy boys and girls who perform at the club. Enter Clifford Bradshaw (Benjamin Eakeley), an American writer searching for inspiration. But it's not all songs and dances as it's 1931 Berlin and the Nazis are just rising to power. Good news for the duplicitous Herr Ludwig (Patrick Vaill) who befriends Cliff, but not such good news for the Jewish fruit seller Herr Schultz (Scott Robertson) or the rooming house proprietor Fräulein Schneider (Lucy Sorlucco).
Now, for those familiar with the movie, this is not your Grandfather's "Cabaret". Mendes amped the dark seedy nature of the era up to 11 making this Kit Kat Klub sexy and raunchy and just a bit dangerous. And it's that fun seediness that contrasts perfectly with the strict order of the Nazis and showed how these lovers of life just kept partying as their world crumbled around them.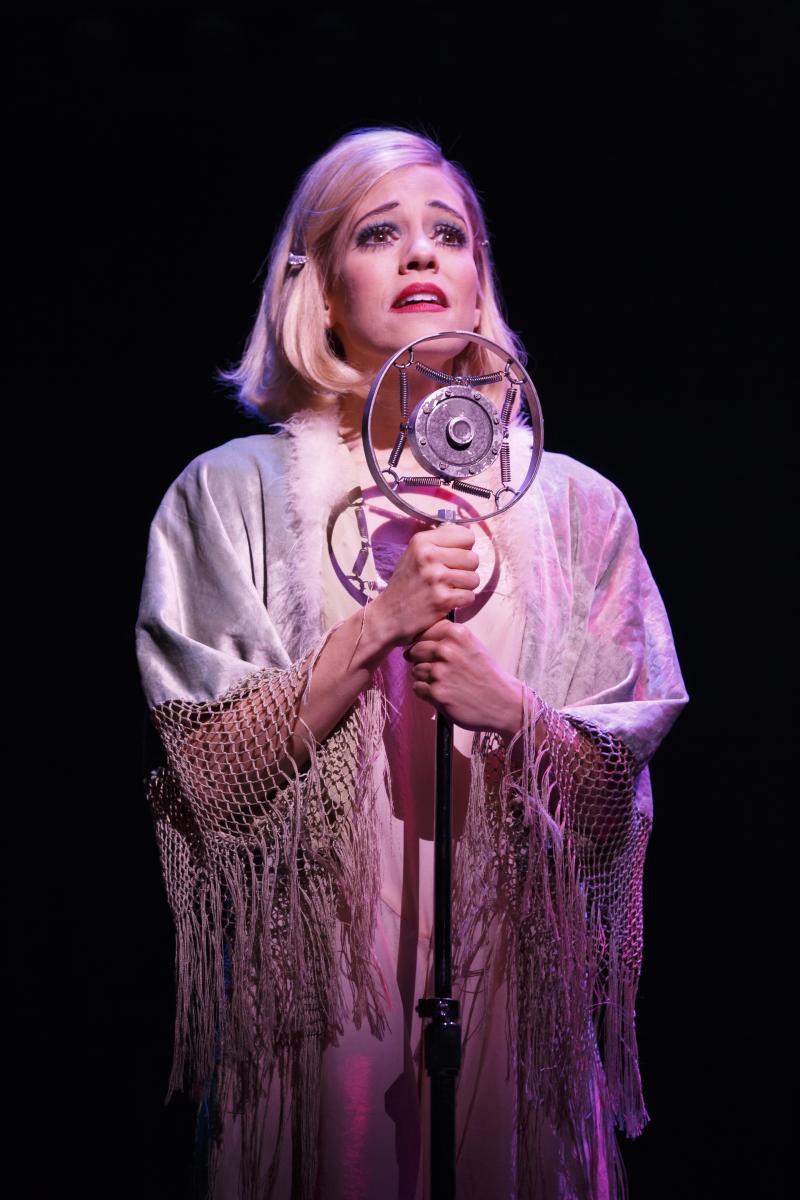 But as I said, it all comes down to the cast as the show itself is already solid. What we need for a great show is an Emcee who is equal parts crazy, melancholy, and sex on a stick. Check! Peterson turns in a stunner of a performance as he commands the stage even as he disintegrates through the evening and his rendition of "I Don't Care Much" was absolutely haunting. We need a Sally with a great set of pipes who's a total train wreck but still loveable. Check! Larkin, with her big eyes and killer smile makes it impossible for you not to feel for her and she grabs ahold of her numbers, especially her solos such as "Maybe This Time" and the titular "Cabaret", and milks every ounce of emotion from them. We need an adorably naïve Cliff, a stern buT Loving Fräulein Schneider, and a loveable Herr Schultz. Check, check and triple check! Eakeley brings more pathos and presence to the role than I've ever seen and Robertson and Sorlucco are endearing and tragic. And of course, we need the sexiest boys and girls making up the Kit Kat Klub performers who you feel may, at any moment, come off stage to corrupt you (and you wish they would). So much, CHECK!
With all that the show is at great but it still gets better. I must mention some stellar performances from Vaill as Herr Ludwig and Alison Ewing as Fräulein Kost. I've always felt Ludwig was a bit of a throw away character, there for plot advancement and usually largely a one note villain. Not with Vaill in control. He's likable and even a bit nerdy and awkward which makes his reveal all the more engaging and shocking. And Ewing also takes her throw away character and does anything but throw it away with her delicious barbs at Schneider and her soul piercing rendition of "Tomorrow Belongs to Me".
So, what we have a is fantastic take on a classic show with a sublime cast. If you've never seen "Cabaret", this is the one to see. And if you have ever seen "Cabaret", this is the one to see again! And so, with my three-letter rating system, I give the current tour of "Cabaret" at the Paramount a dark and sexy YAY+. I've seen many productions over the years and this one ranks up there with the best.
"Cabaret" performs at the Paramount Theatre through June 25th. For tickets or information visit Seattle Theatre Group online at www.stgpresents.org.