Review: Seattle Symphony Celebrates Centenary with Bernstein Extravaganza
Among the plethora of celebratory events surrounding the centenary of America's favorite musical son Leonard Bernstein, Seattle Symphony music director Ludovic Morlot gave last weekend's audience an evening of toe-tapping fun with two of Bernstein's much-loved works: a concert version of his Broadway musical, Wonderful Town, along with his jazz concert piece Prelude, Fugue and Riffs.
Morlot, who counts Bernstein among the important influences along the route of his conducting journey, brought things full circle by paying symphonic homage to his former mentor. He opened the program with the world premiere of Significant Others, a new work by another American composer, SSO Composer in Residence Alexandra Gardner, to create what Morlot calls "a mini festival of American music."
Gardner is actively involved in leading the Merriman Workshop, a community composition project for local high school composers. A large youthful contingent in the audience reflected the draw of Gardner's commitment to the youth of the city, as well as of the perennial appeal of the works of a young Bernstein. Gardner's first SSO commission in 2012 was Just Say Yes, written for Alan White, the drummer of the band YES. She also has a wide background in electronic music, which she adeptly mixes with acoustic music.
Like Bernstein, whose visits to Key West, Florida, provided inspiration for the Latin rhythms in West Side Story, Gardner also became enamored with those rhythms, especially those rendered by Afro-Cuban and West African percussion, and uses that battery of instruments extensively in Significant Others. The piece begins with a "starry sky" sweep of percussion, piano and winds creating sweet sounds. Throughout the piece, which pleases the ear with harmonious chords and melodies, Gardner shows her in-depth knowledge of the works of other significant American composers such as Charles Ives and Aaron Copland with her sensitive melodies, open harmonies and lively rhythms.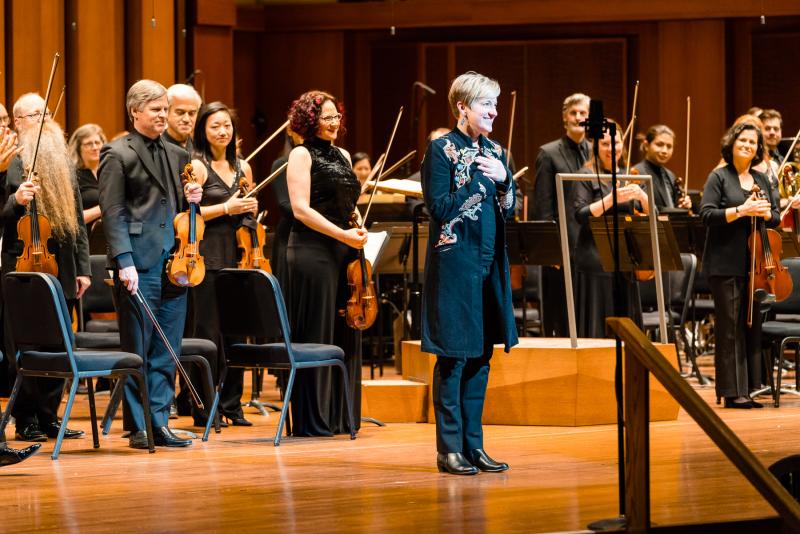 Morlot took a gentle approach with this atmospheric piece, allowing the lush sounds of each section its own prominence. The change in the setup of the orchestra, with the string basses lined up along the back and the heavy brass placed at stage left, seemed to be done to prepare the ear for a Broadway pit sonority.
In keeping with the theme of the evening, Gardner connects her new work with Bernstein's personality by describing it as "a party with a bittersweet streak running through it," evoking Bernstein's daughter Jamie's depiction of her father in her new memoir, Famous Father Girl: A Memoir of Growing Up Bernstein (/article/BWW-Review-Famous-Father-Girl-Window-into-a-Legend-20180613): "A man with a motor, my mother used to say...The last guy standing at the party."
Ms. Bernstein, who names Prelude, Fugue and Riffs as a personal favorite among her father's works, points out that it is not often heard and that programming it with Wonderful Town works superbly, since the two pieces are closely related: "There's some music that cross-pollinates between the two," she says, and adds of the jazz piece, "It's so cool. It goes by in a blinding flash" (/article/BWW-Interview-Part-1-Jamie-Bernstein-Celebrates-Remarkable-Centennial-20180611).
The piece is a perfect union of classical music and jazz: a "written-out" jazz-in-concert-hall composition for an ensemble prominently featuring the solo clarinet. Completed in 1949 for Woody Herman's big band, the exuberant work was part of a series commissioned by Herman, including Stravinsky's Ebony Concerto. In 1952 Bernstein revised the score, from its original instrumentation to that of a more conventional pit orchestra. The work was then incorporated into a ballet sequence in the first draft of the musical comedy Wonderful Town.
The revised version of Prelude, Fugue, and Riffs did not survive and the majority of the music was cut from the final version of the Wonderful Town score with the exception of a few phrases in the musical's "Conquering the City" and "Conversation Piece." It later was transcribed for clarinet and orchestra by one of Bernstein's colleagues in Koussevitzky's original conducting class at Tanglewood, Lukas Foss.
The world premiere took place in 1955 on Bernstein's Omnibus TV show, with Al Gallodoro as solo clarinet. The piece was ultimately dedicated to Benny Goodman, with whom Bernstein worked extensively. The first movement Prelude and second movement Fugue, both baroque forms, are followed immediately without a pause by third movement, a series of "riffs"--a jazz idiom for a repeated and short melodic figure.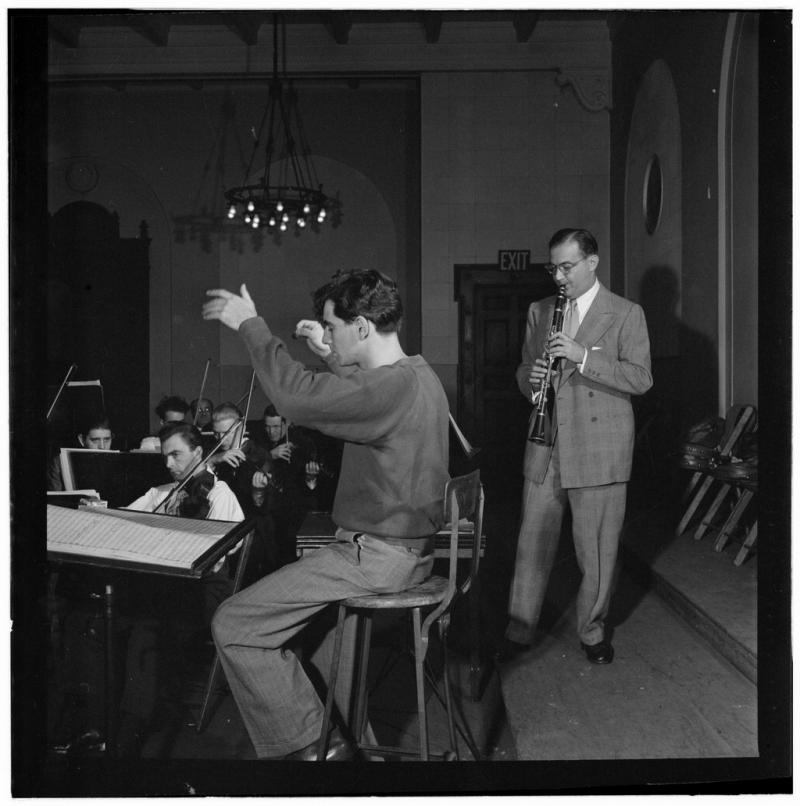 The SSO winds, brass and percussion brought a uniquely American flavor to the piece that Bernstein himself called, "a serious piece of American music." The fanfare-like first movement, highlighting the brass, was spectacularly played and well-articulated, and the second movement's five saxophones were mesmerizing. The third movement--with "riffs for everybody," according to the composer, and rhythms presaging West Side Story--was deftly rendered by the entire ensemble.
Newly appointed SSO Principal Clarinet Benjamin Lulich showed great virtuosity in the many difficult and complex solos, displaying what Bernstein called "the special beauty of jazz" he felt in writing the piece. Every instrumentalist, in fact, showed impressive skill, which made the entire performance a huge hit with the audience.
After this, it was a revelation to hear Wonderful Town. Having promised his mentor Serge Koussevitzky to concentrate on "serious" music, Bernstein could not resist the challenge of a 4-week deadline-which he met-and said yes to impresario George Abbott. Based on the 1940 play My Sister Eileen, with a book by Joseph A. Fields and Jerome Chodorov, and lyrics by Bernstein's longtime friends Betty Comden and Adolph Green, the show premiered on Broadway in 1953 and went on to win five Tony awards, including Best Musical, Best Leading Actress (Rosalind Russell), and Best Choreography (Donald Saddler). The London production won the Olivier Award.
Some of the most well-known songs are Christopher Street, Ohio, and One Hundred Easy Ways, though these are not as popular as those in Candide (one hears its influence) and West Side Story. The ebullient music and clever lyrics make the piece a celebration of New York as a magnet for young people. And no wonder: in the 50s, audiences found the easy swing of A Little Bit in Love, the familiar lilt of Ohio, and jiving swing of Swing irresistible. Even the Mozart "Musical Joke" dissonances of The Wrong Note Rag won over fans night after night.
The performers were comprised of a stunning array of vocal and dramatic talent, starting with the lush baritone of Christopher Kenney as the Guide. As the two leads, mezzo-soprano Kristen Choi (Ruth) and soprano Jessica Rivera (Eileen) were perfectly matched and carried the show beautifully. Choi was vocally robust and both amusing and riveting in her every scene, and Rivera's well-defined soprano rang out clearly and distinctly. Baritone Kevin Deas rendered the role of Ruth's love interest with vocal opulence.
Panoplies of other immensely talented singers, including tenors M. Scott Spalding and Ross Hauck and baritones Ryan Bede and Charles Robert Stephens, and mezzo-soprano Sheila Houlihan, performed magnificently, both vocally and comedically.
Katy Tabb's lively choreography showed a clear knowledge of traditional Broadway campiness; both the Conga and Irish jig scenes brought down the house.
Morlot rendered the vibrant score with both energy and tenderness, bringing out the sentimentality of the big band tunes, punching out the rhythmic syncopations, and plumbing the orchestra's full potential for maximum sound. The luxury of having a full as opposed to a pit-sized orchestra added to the overall extravagance of the evening.
It doesn't get more American and Broadway than this, and the SSO demonstrated their ability to swing these very American scores to the rafters of Benaroya Hall.
Photo credits: Lisa-Marie Mazzucco, Brandon Patoc, William P. Gottlieb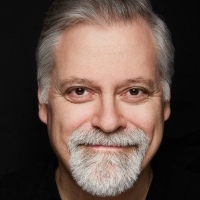 Interview: Daron Hagen of 9/10: LOVE BEFORE THE FALL

November 14, 2022

only a sample of the awe-inspiring creativity of Daron Hagen. Versatile doesn't begin to describe this Renaissance Man of Music.
---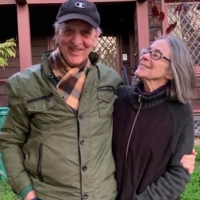 Interview: Allen Shearer, Claudia Stevens of PROSPERO'S ISLAND at Herbst Theater

November 6, 2022

Set for a March 25, 2023, premiere at the Herbst Theater, the upcoming opera is based on The Tempest
---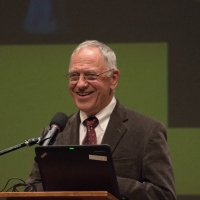 Interview: Kip Cranna of SAN FRANCISCO OPERA CENTENNIAL at War Memorial Opera House - Part 2

September 4, 2022

In part two of this interview, Kip Cranna speaks on the San Francisco Opera Centennial and opera as a living form.
---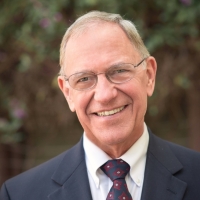 Interview: Kip Cranna of SAN FRANCISCO OPERA CENTENNIAL at War Memorial Opera House - Part 1

September 4, 2022

Cranna's unique history with the company extends over a 40-year period.
---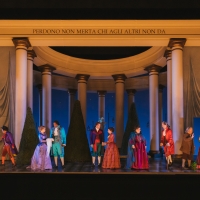 BWW Review: THE MARRIAGE OF FIGARO at McCaw Hall

May 8, 2022

If ever an opera could be described as "easy listening" and flawlessly engaging, Figaro would qualify hands down
---