Thornton Wilder's The Matchmaker at American Conservatory Theater
Dates

4/26/2021 - 5/6/2021

Theatre


San Francisco,CA




Directed by Dawn Monique Williams
APRIL 26-MAY 2, 2021 - On-Demand Performance Dates
APRIL 26, 2021 at 6 p.m. PST - Opening Night Watch Party

Matchmaker Dolly Levi has promised to help wealthy widower Horace Vandergelder find his next wife and whisks him away to Manhattan to meet his dream woman. But Dolly has an agenda of her own, and Horace soon finds himself embroiled in a comedy-of-errors involving his niece and her lover, as well as two clerks who long for adventure in the city. From one of America's most beloved playwrights Thornton Wilder, this charming farce inspired the popular musical Hello, Dolly!, and is an uproarious exploration of the necessity of generosity, the limits of wealth, and the pursuit of the good life.

Casting for The Matchmaker includes: Michael J. Asberry, Clint Bidwell, Aldo Billingslea, Catherine Castellanos, John Chukwudelunzu, Will Dao, Ashley J. Hicks, Jordan Maia, Leontyne Mbele-Mbong, Zahan F. Mehta, Mākena Miller, Rachel Morrison, Chris Stevens, and Kaiy Watts. Additional casting will be announced at a later date.

Creative team for The Matchmaker includes: Luis Garcia (Video Designer & Editor).

News About Thornton Wilder's The Matchmaker at American Conservatory Theater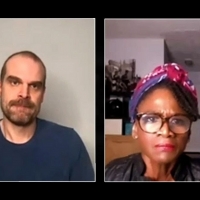 A.C.T. Presents Filmed Reading Of Alice Childress's TROUBLE IN MIND
March 29, 2021
American Conservatory Theater (A.C.T.) will present a filmed reading of Alice Childress's brilliant comedy/drama Trouble in Mind now through Sunday, April 4, 2021. Directed by Awoye Timpo, Trouble in Mind is part of the A.C.T. Out Loud series, which features a series of enduring play readings by some of the greatest minds of generations past.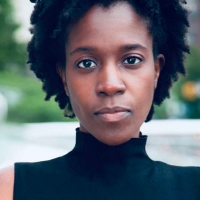 A.C.T. Announces New Performance Dates and Casting for A.C.T. Out Loud Series
February 18, 2021
The three upcoming readings are: Alice Childress's Trouble in Mind, directed by Awoye Timpo; George Bernard Shaw's Arms and the Man, directed by 2020 SAG Award nominee, Obie Award winner, and Tony Award nominee Colman Domingo; and Thornton Wilder's The Matchmaker, directed by Dawn Monique Williams.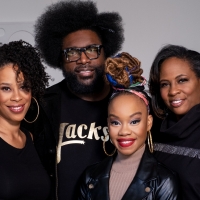 American Conservatory Theater Announces Season Lineup Including the World Premiere of SOUL TRAIN and More
July 29, 2020
Today, American Conservatory Theater unveiled the diverse lineup that will make up San Francisco's premier nonprofit theater organization's new season.