Photos: First Look at FUN HOME at Berkeley Playhouse
The production runs through April 2.
Berkeley Playhouse has released production photos for Fun Home, running through April 2, 2023. Fun Home's book and lyrics are by Lisa Kron, with music by Jeanine Tesori, and is based on the graphic novel by Alison Bechdel. Fun Home is directed by William Thomas Hodgson, assistant directed by Sam Jackson, and music directed by Michael Patrick Wiles.
Check out the photos below!

Fun Home is a 5-time winner of the 2015 Tony Award, including for Best Musical, Best Book of a Musical, and Best Original Score. Adapted from Alison Bechdel's groundbreaking graphic novel, Fun Home is a refreshingly honest, wholly original musical about seeing your parents through grown-up eyes. When her father dies unexpectedly, graphic novelist Alison dives deep into her past to tell the story of the volatile, brilliant, one-of-a-kind man whose temperament and secrets defined her family and her life. Moving between past and present, Alison relives her unique childhood at the family's Bechdel Funeral Home and through tender, poignant and hilarious vignettes, she grapples with the undercurrent of secrets that exist within families.

THE CAST: Lucca Troutman as Alison Bechdel; Mark P. Robinson as Bruce Bechdel; Alison Ewing* as Helen Bechdel; Maia Campbell as Medium Alison; Lindsay Kathryn Ford as Joan / Susan Dey / Understudy for Medium Alison; Will Thompson as Roy / Pete / Mark / Bobby Jeremy; Ayla Klasen (Fun Cast) and Danielle Sutro (Home Cast) as Small Alison; Sawyer Ciruli (Fun Cast) and Rowen Weeramantry (Home Cast) as Christian; Diego Osorio (Fun Cast) and Kyle Walsh (Home Cast) as John; Maria Mikheyenko as Understudy for Helen Bechdel; Milo Boland as Understudy for Roy / Pete / Mark / Bobby Jeremy; Lillith Era as Understudy for Alison Bechdel / Joan

*Appears courtesy of Actor's Equity Association, the Union ­of Professional Actors and Stage Managers in the United States

PREVIEWS: Friday, February 24, at 7pm, and Saturday, February 25, at 1pm
OPENS: Saturday, February 25 at 7pm
CLOSES: Sunday, April 2, at 2pm

Performances run Friday through Sunday, and select weekday evenings, beginning February 24, 2023. Press can reserve comps for opening weekend on Saturday, February 25, at 7pm or Sunday, February 26, at 2pm. Tickets (ranging from $30-$49) are available by calling (510) 845-8542 x351 or by visiting online at Berkeleyplayhouse.org. Ticket prices are subject to change without notice. Due to the unique performance schedule, please check the website for specific dates and times. All performances at Berkeley Playhouse, located at 2640 College Ave., Berkeley, CA 94704.

For tickets ($30 for previews, $33-$49 for regular performances) or more information, the public may call (510) 845-8542 x351 or visit berkeleyplayhouse.org. Group rates are available for 10 or more people. Ticket prices are subject to change at any time.
There will be one "Pay What You Can" performance on Thursday, March 9, at 7pm. This promotion is cash only at the door-no reservations required. Seating for this performance is general admission. We suggest a donation of $20, but can accept a minimum of $5. There is a limit of 6 tickets per purchaser.

ABOUT BERKELEY PLAYHOUSE:
Our mission is to create theater and programs that engage, ignite, and celebrate diverse Bay Area audiences through thriving educational programming, a professional mainstage season, community outreach, and a commitment to the development of new family musicals. In support of our mission, we maintain and enhance the historic Julia Morgan Theater. A commitment to community, diversity, inclusion, and empowerment is at the heart of our work.
Photo Credit: Ben Krantz Studio, Anna Hecht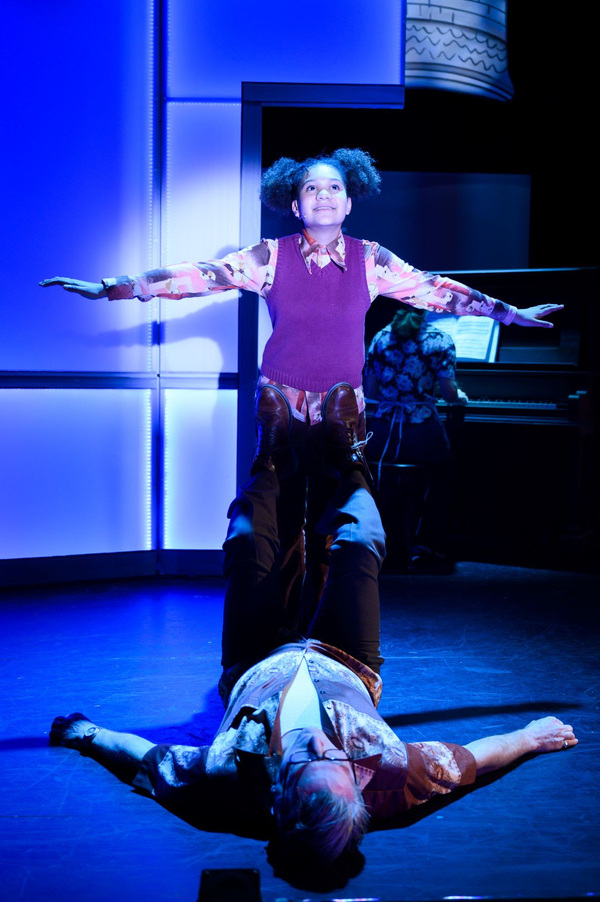 Ayla Klasen and Mark P. Robinson

Ayla Klasen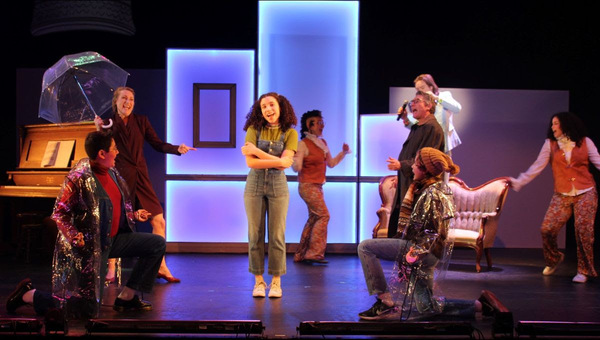 Rowen Weeramantry, Alison Ewing, Danielle Sutro, Lindsay Kathyrn Ford, Will Thompson, Mark P. Robinson, Kyle Walsh, and Maia Campbell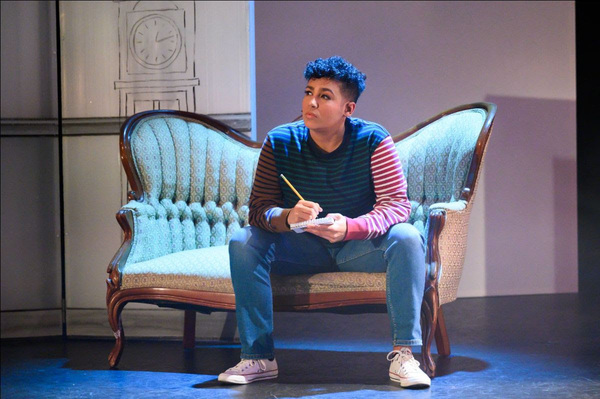 Lucca Troutman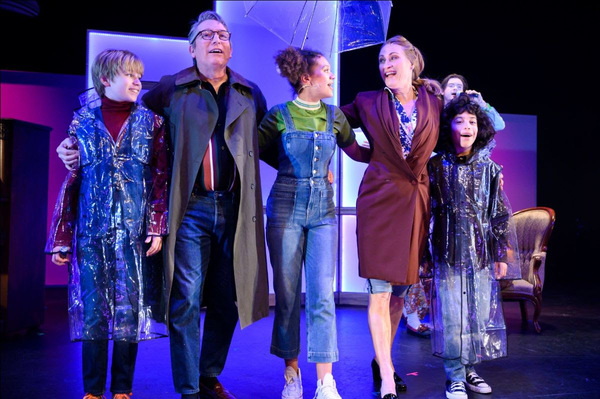 Sawyer Ciruli, Mark P. Robinson, Ayla Klasen, Alison Ewing, and Diego Osorio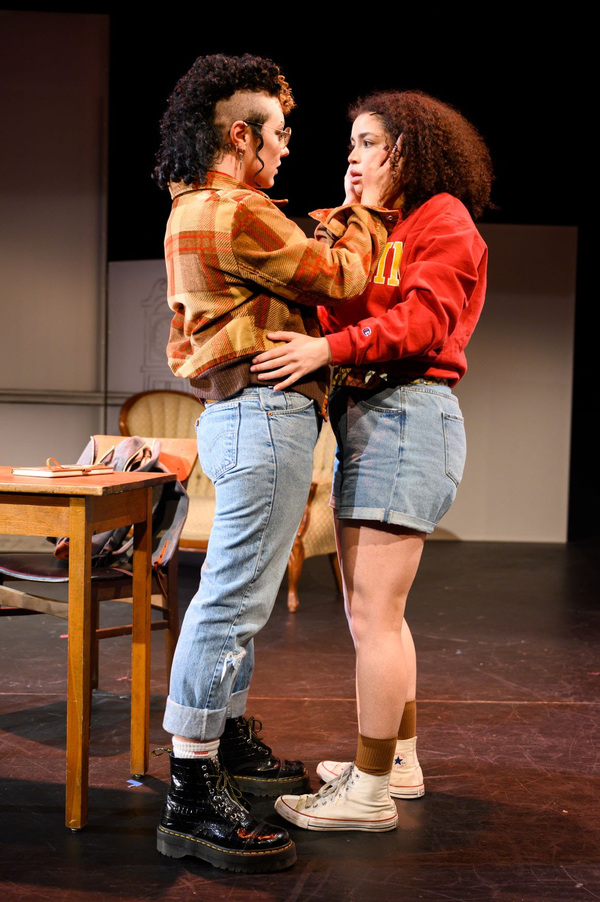 Lindsay Kathyrn Ford and Maia Campbell

Mark P. Robinson

Diego Osorio, Ayla Klasen, and Sawyer Ciruli

Ayla Klasen, Sawyer Ciruli, Mark P. Robinson, Diego Osorio, and Alison Ewing

Danielle Sutro, Mark P. Robinson, and Alison Ewing