Opera Parallele Announces Cast Changes in THE SHINING
Robert Wesley Mason will now sing the role of Jack Torrance and bass-baritone Kevin Deas will sing the role of Dick Hallorann.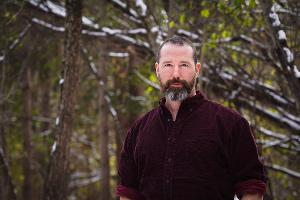 Opera Parallèle announced baritone singer Robert Wesley Mason will now sing the role of Jack Torrance and bass-baritone Kevin Deas will sing the role of Dick Hallorann in the company's upcoming West Coast premiere of The Shining, the critically acclaimed opera by Grammy Award and Pulitzer Prize-winning team of composer Paul Moravec and librettist Mark Campbell. Opera Parallèle welcomes both acclaimed singers in their company debut.
Mason replaces previously announced singer Edward Parks, who, due to unforeseen changes in his performance schedule, has had to relinquish his participation in the production. Similarly, Deas replaces Aubrey Allicock who has regrettably bowed out due to a schedule conflict. The company also announced the spoken role of Danny Torrance will be shared by Bay Area child actors Tenzin Forder and Michael Thompson.
The Shining, based on Stephen King's novel, will be presented in a new production and feature the premiere of a newly created chamber music orchestration by the composer, in three performances June 2, 3 and 4 at the Blue Shield of California Theater at Yerba Buena Center for the Arts, 700 Howard Street.
About Robert Wesley Mason
Hailed as a "gifted and fiercely committed baritone whose voice is spacious and reverberant" (Opera News), Mason has been recognized and applauded nationwide as one of today's most versatile performers, employing "his mighty baritone to stunning effect, using interpretive phrasing and nuanced delivery" (Albany Times Union).
An acclaimed interpreter of contemporary opera, as well as standard opera repertoire, Mason has performed more than 50 unique operatic roles. Career highlights include Hannah Before in As One with Pensacola Opera, Eugene Opera, and the Lyric Opera of Kansas City; Jan Nyman in Breaking the Waves with West Edge Opera; Stanley Kowalski in A Streetcar Named Desire with Kentucky Opera; Father Flynn in Doubt with Union Avenue Opera; Jonathan in Siren Song with Hawaii Opera Theatre; Dax/Larry in the world premiere of Paterson and Cote's Three Way with Nashville Opera and American Opera Project; Charlie in Three Decembers and Ping in Turandot for Nashville Opera; the title role in Hamlet with Fort Worth Opera; the title role in Guillaume Tell with the Southern Illinois Music Festival; Reinaldo Arenas in the world premiere of Martín and Koch's Before Night Falls with Fort Worth Opera; Belcore in L'elisir d'amore with Gulfshore Opera; Masetto in Don Giovanni with Opera Philadelphia and Opera Naples; Achilla in Giulio Cesare with Opera Roanoke; Escamillo in Carmen with Fargo Moorhead Opera; Escamillo in La Tragédie de Carmen with Syracuse Opera; Marcello in La bohème with Hawaii Opera Theatre, Fort Worth Opera, and Norwalk Symphony.
Regarding his performance of the Messiah with the New York Philharmonic, "The formidable bass-baritone Kevin Deas brought chilling fervor to "Why do the nations so furiously rage together," yet exuded palpable joy in "The trumpet shall sound." - Anthony Tommasini, New York Times
Deas has gained international renown as one of America's leading bass-baritones. He is perhaps most acclaimed for his signature portrayal of the title role in Porgy and Bess, having performed it with the New York Philharmonic, Philadelphia Orchestra, National Symphony, St. Paul Chamber Orchestra, Pacific Symphony, and at the Ravinia, Vail and Saratoga festivals. Recent season highlights include performances of Mozart's Requiem with the Florida Orchestra, Handel's Messiah with the National Cathedral, Boston Baroque, and the New York Philharmonic. Other notable performances included Nathaniel Dett's The Ordering of Moses with the Bach Festival Society of Winter Park; Beethoven's Symphony No. 9 with the Las Vegas Philharmonic and the Phoenix Symphony; Bach's St. Matthew Passion with the Portland Symphony Orchestra; and reprising his role of Porgy with the Des Moines Metro Opera. For Opera Colorado, Deas sang the role of Dick Hallorann in The Shining, a role he reprises with Opera Parallèle. This season, Deas will also perform with the ProMusica Chamber Orchestra, the Handel & Haydn Society, Toronto Symphony, Buffalo Philharmonic, North Carolina Symphony, Minnesota Orchestra, and the Rhode Island Philharmonic.
Opera Parallèle's cast for The Shining features Robert Wesley Mason*, Kearstin Piper Brown*, Tenzin Forder* and Michael Thompson*, Kevin Deas*, David Walton*, Nathan Granner, Timothy Murray*, Eugene Brancoveanu, Molly Mahoney,* and Christabel Nunoo. The production also features an ensemble of Bay Area singers and young actors in multiple supporting roles.
The singers and orchestra will be conducted by Nicole Paiement; director and concept designer Brian Staufenbiel; scenic designer Jacquelyn Scott; costume designer Alina Bokovikova; lighting designer Jim French; projection designer David Murakami; and hair & makeup designer Y. Sharon Peng. Sung in English with projected supertitles, the two-act opera has a running time of two hours, twenty minutes with one intermission.
The Shining was originally commissioned by Minnesota Opera and premiered in 2016 to sold-out audiences, and has since enjoyed popular presentations by multiple opera companies around the country. Opera Parallèle is the first company to create a new production - in collaboration with Hawaii Opera Theatre and Portland Opera - following the success of the premiere. King's famous novel of 1977 was the inspiration for Stanley Kubrick's celebrated award-winning film of 1980, which starred Jack Nicholson, Shelley Duval and Danny Lloyd.
Support for the company's production of The Shining has been provided by The National Endowment for the Arts, Don and Andrea Fellows Fineberg, Louise Fox, Philip Goward and Theodore Ueki, The Aaron Copland Fund for Music, and The Amphion Foundation, with support from Producers Circle members, Donna Dubinsky and Len Shustek.
Major production support for Opera Parallèle has been provided by Gordon Getty, Paul L. King, Scott R. Lord, and The Future Fund. Major institutional and corporate support for Opera Parallèle has been provided by The Lemala Fund, City & County of San Francisco Grants for the Arts, and the Phyllis C. Wattis Foundation.