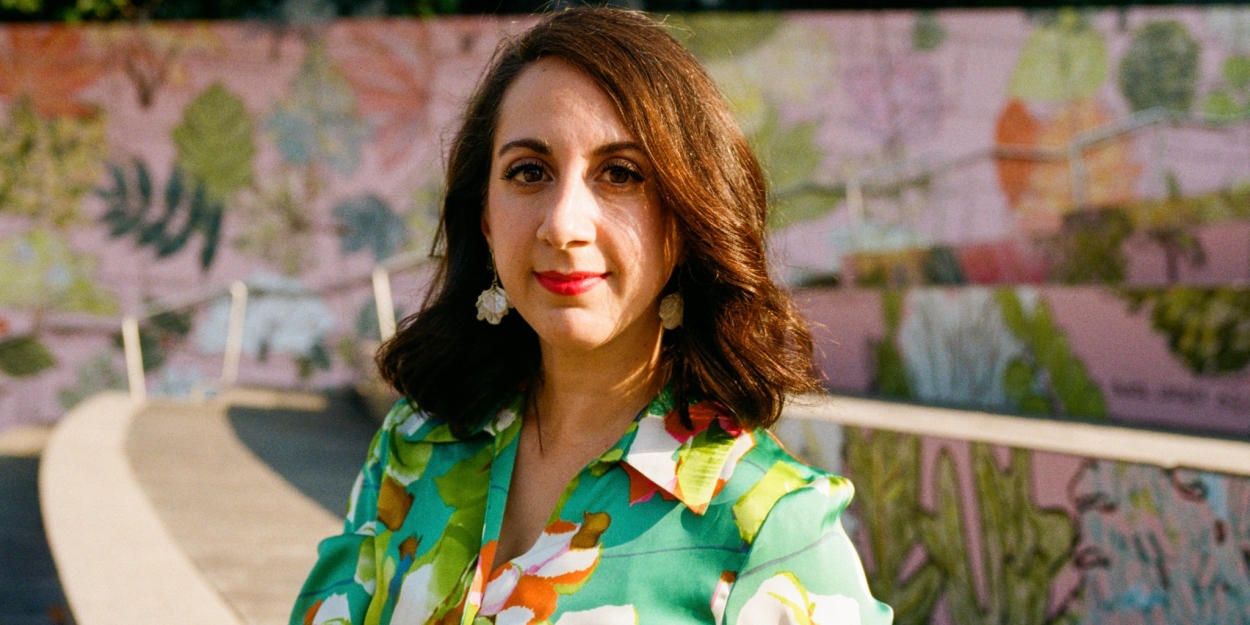 La Jolla Symphony to Present Mary Kouyoumdjian's 'Walking With Ghosts' Led By Steven Schick
A bass clarinet concerto reflecting on the people, experiences, and histories that follow us through our lives.
On Saturday, February 11, 2023 at 7:30pm and Sunday, February, 12, 2023 at 2:00pm, the La Jolla Symphony will present Armenian-American composer and documentarian Mary Kouyoumdjian's Walking with Ghosts for bass clarinet solo and orchestra at UC San Diego, featuring bass clarinetist Jeff Anderle and conducted by Music Director Emeritus Steven Schick.
Mary Kouyoumdjian will return to her alma mater as the 2023 Brenda and Steven Schick Commission Honoree. The orchestra will also present American operatic soprano and UCSD faculty member Susan Narucki in Strauss's Four Last Songs, Varèse's Octandre, and Stravinsky's Firebird Suite.
On May 21, 2022, Walking with Ghosts premiered at the One Found Sound Gala in San Francisco with Jeff Anderle, the San Francisco Conservatory of Music (SFCM) Woodwinds Chair. On June 6, 2022, Anderle and the Minnesota Philharmonic Orchestra performed the piece in St. Paul, MN. Walking with Ghosts is inspired by Kouyoumdjian's experience as a first generation American, and delves into what we carry with us from our heritage and our ancestors. Speaking on her rich working relationship with Anderle, Kouyoumdjian shared, "Walking with Ghosts is a reflection on the people, experiences, and histories that follow us throughout our lives - whether we walk with their support or carry the burden of their weight. This piece is dedicated to Jeff Anderle, whom I walk with, in creativity and in friendship."
Following this show in UC San Diego, The Curtis R. Priem Experimental Media and Performing Arts Center (EMPAC) at Rensselaer Polytechnic Institute in Troy, NY will present the world premiere of Mary Kouyoumdjian and South African-American director and writer Nigel Maister's Paper Pianos on Saturday, February 25, 2023.
Performance Details

Saturday, February 11, 2023 at 7:30pm
Sunday, February 12, 2023 at 2:00pm
UCSD Mandeville Auditorium | San Diego, CA
Tickets: Starting at $32- 41 (+ fees); $19 student tickets available
Link: https://cloud.broadwayworld.com/rec/ticketclick.cfm?fromlink=2218711¬ģid=80&articlelink=https%3A%2F%2Fwww.ljsc.org%2Fevents%2Foctober-29-30-2022-powerful-nature-921-873%2F?utm_source=BWW2022&utm_medium=referral&utm_campaign=article&utm_content=bottombuybutton1
Program:
Mary Kouyoumdjian - Walking with Ghosts [Brenda and Steven Schick Commission]
Jeff Anderle, bass clarinet
Strauss - Four Last Songs
Susan Narucki, soprano
- Intermission -
Varèse - Octandre
Stravinsky - Firebird Suite
About Mary Kouyoumdjian

Mary Kouyoumdjian is a composer and documentarian with projects ranging from concert works to multimedia collaborations and film scores. As a first generation Armenian-American and having come from a family 'Äčdirectly affected by the Lebanese Civil War and Armenian Genocide, she uses a sonic palette that draws on her heritage, interest in music as documentary, and background in experimental composition to progressively blend the old with the new. A strong believer in freedom of speech and the arts as an amplifier of expression, her compositional work often integrates recorded testimonies with resilient individuals and field recordings of place to invite empathy by humanizing complex experiences around social and political conflict.
Kouyoumdjian has received commissions for such organizations as the New York Philharmonic, Kronos Quartet, Carnegie Hall, Metropolitan Museum of Art, Beth Morrison Projects/OPERA America, Alarm Will Sound, Bang on a Can, International Contemporary Ensemble, Brooklyn Youth Chorus, the American Composers Forum, Roomful of Teeth, WQXR, REDSHIFT, Experiments in Opera, Helen Simoneau Danse, the Nouveau Classical Project, Music of Remembrance, Friction Quartet, Ensemble Oktoplus, and the Los Angeles New Music Ensemble among others. Her work has been performed internationally at Carnegie Hall, Lincoln Center, New York's Museum of Modern Art (MoMA), the Metropolitan Museum of Art, MASS MoCA, the Barbican Centre, Brooklyn Academy of Music (BAM), Millennium Park, Benaroya Hall, Prototype Festival, the New York Philharmonic Biennial, Cabrillo Festival, Big Ears Festival, 21C Music Festival, and Cal Performances. Her residencies include those with EMPAC, Buffalo String Works, Alarm Will Sound/The Mizzou International Composers Festival, Roulette/The Jerome Foundation, Montalvo Arts Center, and Exploring the Metropolis. Her music has been described as "eloquently scripted" and "emotionally wracking" by The New York Times and as "politically fearless" and "the most harrowing moments on stage at any New York performance" by New York Music Daily. In her work as a composer, orchestrator, and music editor for film, she has collaborated on a diverse array of motion pictures including orchestrating on the soundtracks to The Place Beyond the Pines (Focus Features) and Demonic (Dimension Films).
Kouyoumdjian holds a D.M.A and M.A. in composition from Columbia University, where she studied primarily with Zosha Di Castri, Georg Friedrich Haas, Fred Lerdahl, and George Lewis; an M.A. in Scoring for Film & Multimedia from New York University; and a B.A. in Music Composition from the University of California, San Diego, where she studied with Chaya Czernowin, Steven Kazuo Takasugi, Anthony Davis, Steven Schick, and Chinary Ung. Dedicated to new music advocacy, Kouyoumdjian is a Co-Founder of the annual new music conference ÔĽŅNew Music Gathering, served as the founding Executive Director of contemporary music ensemble HotelÔĽŅ Elefant, and served as Co-Artistic Director of Alaska's new music festival Wild Shore New Music. As an avid educator, Kouyoumdjian is Assistant Professor of Composition at Boston Conservatory at Berklee and is a Lecturer at Columbia University; she has previously been on faculty at The New School, Brooklyn College's Feirstein School of Cinema, Mannes Prep, and the New York Philharmonic's Very Young Composers program. Kouyoumdjian is proud to be on the board of the American Composers Forum and is published by Schott's PSNY. Learn more at www.marykouyoumdjian.com.
Photo Credit: Alik Barsoumian.