Latest News on George Lewis
George Lewis News
B&H Signs Courtney Bryan
by Michael Major - Mar 14, 2023
Bryan's acclaimed compositions for orchestra, chamber ensembles, and voice have recently been commissioned by Opera Philadelphia, Los Angeles Philharmonic, New York Philharmonic, Cincinnati Symphony Orchestra, and Chicago Symphony Orchestra. She is currently the composer-in-residence with Opera Philadelphia.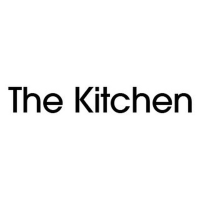 The Kitchen Announces Winter/Spring 2023 Programming Featuring DANCE AND PROCESS & More
by Chloe Rabinowitz - Feb 13, 2023
The Kitchen has announced its Winter/Spring 2023 programming, resulting from durational engagements that give experimental artists and collectives an abundance of time and organizational support to pursue their ideas.
Miller Theatre Presents A Composer Portrait Of ØYVIND TORVUND, March 2
by A.A. Cristi - Jan 25, 2023
Miller Theatre at Columbia University School of the Arts continues its 2022-23 Composer Portraits series with Øyvind Torvund.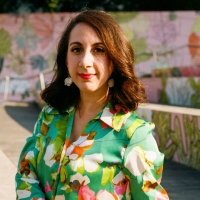 La Jolla Symphony to Present Mary Kouyoumdjian's 'Walking With Ghosts' Led By Steven Schick
by Chloe Rabinowitz - Jan 12, 2023
On Saturday, February 11, 2023 at 7:30pm and Sunday, February, 12, 2023 at 2:00pm, the La Jolla Symphony will present Armenian-American composer and documentarian Mary Kouyoumdjian's Walking with Ghosts for bass clarinet solo and orchestra at UC San Diego.
Baryshnikov Arts Center Announces Spring 2023 Performances and Artist Residencies
by Chloe Rabinowitz - Dec 15, 2022
Baryshnikov Arts Center has announced the Spring 2023 season of dance, music, and multimedia performances. The season will feature the New York Premiere of AMOC (American Modern Opera Company)'s How to Fall Apart composed by Carolyn Chen, the World Premiere of Eunbi Kim's music and new media work it feels like a dream and more.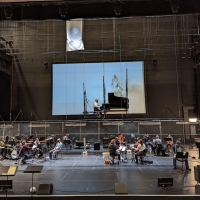 EMPAC to Present World Premiere Of Mary Kouyoumdjian And Nigel Maister's 'Paper Pianos' Performed by Alarm Will Sound
by Chloe Rabinowitz - Dec 15, 2022
On Saturday, February 25, 2023 at 3:00pm, EMPAC at Rensselaer Polytechnic Institute in Troy, NY will present the world premiere of Armenian-American composer and documentarian Mary Kouyoumdjian and South African-American director and writer Nigel Maister's Paper Pianos, commissioned by Alarm Will Sound.
Samora Pinderhughes' GRIEF Exhibition to Continue With Second Live Performance at The Kitchen at Westbeth
by Chloe Rabinowitz - Dec 7, 2022
The Kitchen will present GRIEF, the first New York institutional solo exhibition of work by celebrated composer, pianist, vocalist, filmmaker, and multidisciplinary artist Samora Pinderhughes.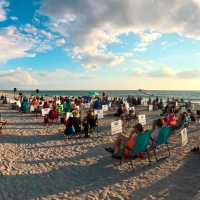 Kareem Fahmy, Shariffa Ali and More to be Featured in Hermitage Artist Retreat January 2023 Programming
by Chloe Rabinowitz - Nov 21, 2022
The Hermitage Artist Retreat has announced the first several programs for the new calendar year. These events will be presented on the Hermitage's historic beachfront campus on Manasota Key and throughout Sarasota County.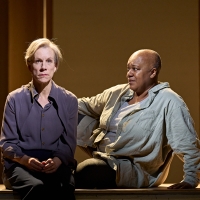 Park Avenue Armory Announces 2023 Season Featuring THE DOCTOR North American Premiere Starring Juliet Stevenson
by Chloe Rabinowitz - Nov 15, 2022
With an adventurous array of new commissions, world and North American premieres, and New York debuts from singular artistic voices who illuminate new visions of our world and ourselves, Park Avenue Armory has announced programming for its 2023 season.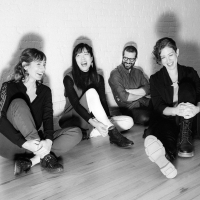 Bowerbird Presents Yarn/Wire In Philadelphia Premiere Performance Of CURVO TOTALITAS, December 2
by A.A. Cristi - Nov 10, 2022
​​​​​​​Bowerbird, the Philadelphia based non-profit organization that shares music, dance, film, and related art forms with audiences at locations across the region, presents New York percussion and piano quartet Yarn/Wire in the Philadelphia premiere performance of curvo totalitas by Catherine Lamb at University Lutheran Church on Friday, December 2, 2022 at 8:00 p.m.