The North Carolina Theatre Announces 2023-2024 Season Featuring RENT, CAMELOT & More
"Curtain Up" begins THIS December 2023 and will have musical lovers delighted to attend.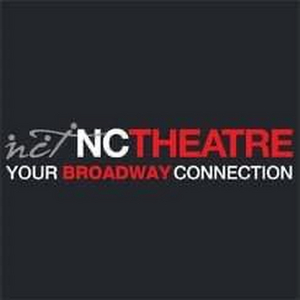 For four decades, Raleigh audiences have attended the vibrant performances of The North Carolina Theatre. Next May 2024, Raleigh's premiere nonprofit professional theatre celebrates the BIG 4-0 Anniversary, so why wait to light the fireworks? Let the celebrations commence!
Four notable Broadway gems representing passion, purity, love, and nobility are for NCT's 40th season. "Curtain Up" begins THIS December 2023 and will have musical lovers delighted to attend.
NCT's 2023-2024 Season, just announced, includes the Holiday classic based on the smash-hit movie Elf - The Musical, the Pulitzer Prize and Tony Award-winning musical RENT, Tony Award- winning musical Once on This Island, and Tony Award-winning and Oscar-winning musical Learner and Loewe's Camelot.
"For many years, The North Carolina Theatre produced four shows, so for our 40th Anniversary celebration, we are returning to our roots, performing in a 'spotlight' setting," said The North Carolina Theatre CEO and President Elizabeth Doran. "We look forward to sharing a new way of storytelling while honoring our theatre company's early history to Raleigh audiences of all ages."
Located on the east side of the Duke Energy Center for the Performing Arts in Downtown Raleigh, this intimate 600-seat theatre offers a unique experience perfect for this season's lineup, with the furthest balcony seat less than seventy feet from the stage. Ensuring that the main-stage productions were part of an extraordinary, exceptional experience was top of mind for the organization as it gears up for its ruby anniversary.
"For our 40th season of producing live theatre, I'm thrilled we are performing on the A.J. Fletcher stage, offering a more intimate and high-octane Broadway-level experience right here in North Carolina," said Producing Artistic Director Eric Woodall. "In commemoration of this anniversary, we are excited to revisit and re-explore the very first show NCT produced forty years ago, Camelot."
Woodall notes, "The thrilling opportunity of producing 'big' theatre in a smaller space gives us the ability to showcase these four amazing shows in a new electric and visceral way. So, without losing the spectacle NCT is known for, we will deliver a more state-of-the-art version of what our audiences have come to expect."
ABOUT NCT
NCT honors the power of theatre by spotlighting Broadway classics from the past, enlightening new works of the present, and educating minds for the future. NCT represents Broadway (Tony Award ® winners), West End (Olivier Award winners), and a wide variety of Off-Broadway, regional, and Theatre for Young Audiences plays and musicals. NCT produces professional quality productions, gathering A-list casts and crews from New York, LA, Chicago, and Raleigh. The vision is to preserve the American art form of Musical Theatre, offering broad access while entertaining and engaging diverse audiences.
Furthermore, NCT delivers exceptional theatre training for hundreds of local youths and is devoted to the next generation of theatrical artists and administrators through The North Carolina Conservatory. They offer broad access to the performing arts while strengthening economic growth. The organization continues to fortify the cultural vitality of the region. NCT is partly funded by the City of Raleigh based on recommendations of the Raleigh Arts Commission.
ABOUT THE SHOWS
ELF-THE MUSICAL
is the hilarious tale of an orphan child, Buddy, who crawls into Santa's bag of gifts on Christmas and is transported back to the North Pole. Buddy's Teflon-coated cheer cannot disguise the fact that he is suspiciously tall for an elf. Unaware that he is human, Buddy's mammoth size and poor toy-making abilities cause him to face the truth. With Santa's permission, Buddy sets out from the North Pole to New York City to find his birth father, discover his identity, and help everyone remember the meaning of Christmas. It is based on the PG-rated film and includes similar content. This modern-day holiday show is sure to make everyone embrace their "inner elf" and is fun for the whole family! Make this holiday season extra meaningful through the lens of theatre because as Buddy says, "the best way to spread Christmas cheer, is singing loud for all to hear."
When December 9-17, 2023
Where A.J. Fletcher Opera Theater, Duke Energy Center of Performing Arts, Downtown Raleigh
RENT
tells the story of a group of bohemian artists struggling to live and pay their "rent". It is a revolutionary rock opera of strength, revolution, and survival set in 1981 in New York City's gritty East Village, a place of struggle and angst. "Measuring their lives in love," these starving artists strive for success and acceptance while enduring the obstacles of poverty, illness, and the AIDS epidemic. Jonathan Larson's Pulitzer and Tony Award winning musical is one of the longest running shows on Broadway. This raw and riveting musical shaped a generation of opera rock lovers, featuring iconic songs "Seasons of Love," "Light My Candle," and "Take Me or Leave Me." In 2005, it was adapted into a motion picture featuring most of the original Broadway cast members. This show contains mature material that parents may find unsuitable for children under 13 years of age.
When April 20-28, 2024
Where A.J. Fletcher Opera Theater, Duke Energy Center of Performing Arts, Downtown Raleigh
ONCE ON THIS ISLAND
is a Caribbean adaptation of the popular fairy tale, The Little Mermaid. Garnered eight Tony Nominations for its Broadway run, including Best Musical, Book, and Score and an Olivier Award. This highly original musical is the story of a little girl rescued from a disastrous storm by four gods - Mother of the Earth, god of Water, goddess of Love, and demon of Death. This is a breathtaking story of joy and sorrow and the triumph of love against all forces. A fearless peasant girl, Ti Moune, rescues a wealthy boy from the other side of the island. She sets out on a remarkable journey, guided by the gods, to find her place in this world, reunite with the boy who has captured her heart, and ready to risk it all for love. Told with Caribbean rhythms and instruments, this timeless tale is a testament that a beautiful story simply told has the power to inspire and heal all.
When June 22-30, 2024
Where A.J. Fletcher Opera Theater, Duke Energy Center of Performing Arts, Downtown Raleigh
Lerner & Loewe's

CAMELOT
is the legendary story of the love triangle of King Arthur, Queen Guenevere, and Sir Lancelot. An idealistic young King Arthur hopes to create a kingdom built on honor and dignity, embodied by his Knights of The Round Table. His ideals are tested when his beautiful queen, Guenevere, falls in love with the young Knight, Lancelot and the fate of the kingdom hangs in the balance. From the pages of T.H. White's novel, Lerner and Loewe's fantastical masterpiece triumphed on Broadway in a legendary original production that led to a film version and numerous revivals in New York, London and across the globe. Its Original Broadway Cast Album topped the charts for 60 weeks, with a rich score and gems as "The Lusty Month of May," "If Ever I Would Leave You," "I Loved You Once in Silence," and of course, "Camelot."
When November 16-24, 2024
Where A.J. Fletcher Opera Theater, Duke Energy Center of Performing Arts, Downtown Raleigh
ELF-The MUSICAL, RENT, ONCE ON THIS ISLAND, and Learner and Lowe's CAMELOT are presented through Music Theatre International (MTI). All authorized performance materials are also supplied by MTI. www.mtishows.com
TICKET INFORMATION
Subscriptions are ON SALE NOW! Starting as low as $230 for the whole season. For more information, visit https://cloud.broadwayworld.com/rec/ticketclick.cfm?fromlink=2223743®id=61&articlelink=https%3A%2F%2Fnctheatre.com%2Fpage%2Fsubscriptions?utm_source=BWW2022&utm_medium=referral&utm_campaign=article&utm_content=bottombuybutton1 or call the NCT Box Office at (919) 831- 6941 and ask for our "Ruby Anniversary Season Subscription." Get your tickets today!