BWW Review: Oozy, Saccharine Sweet National Tour of CHARLIE AND THE CHOCOLATE FACTORY Just Might Be One Concoction Worth Trying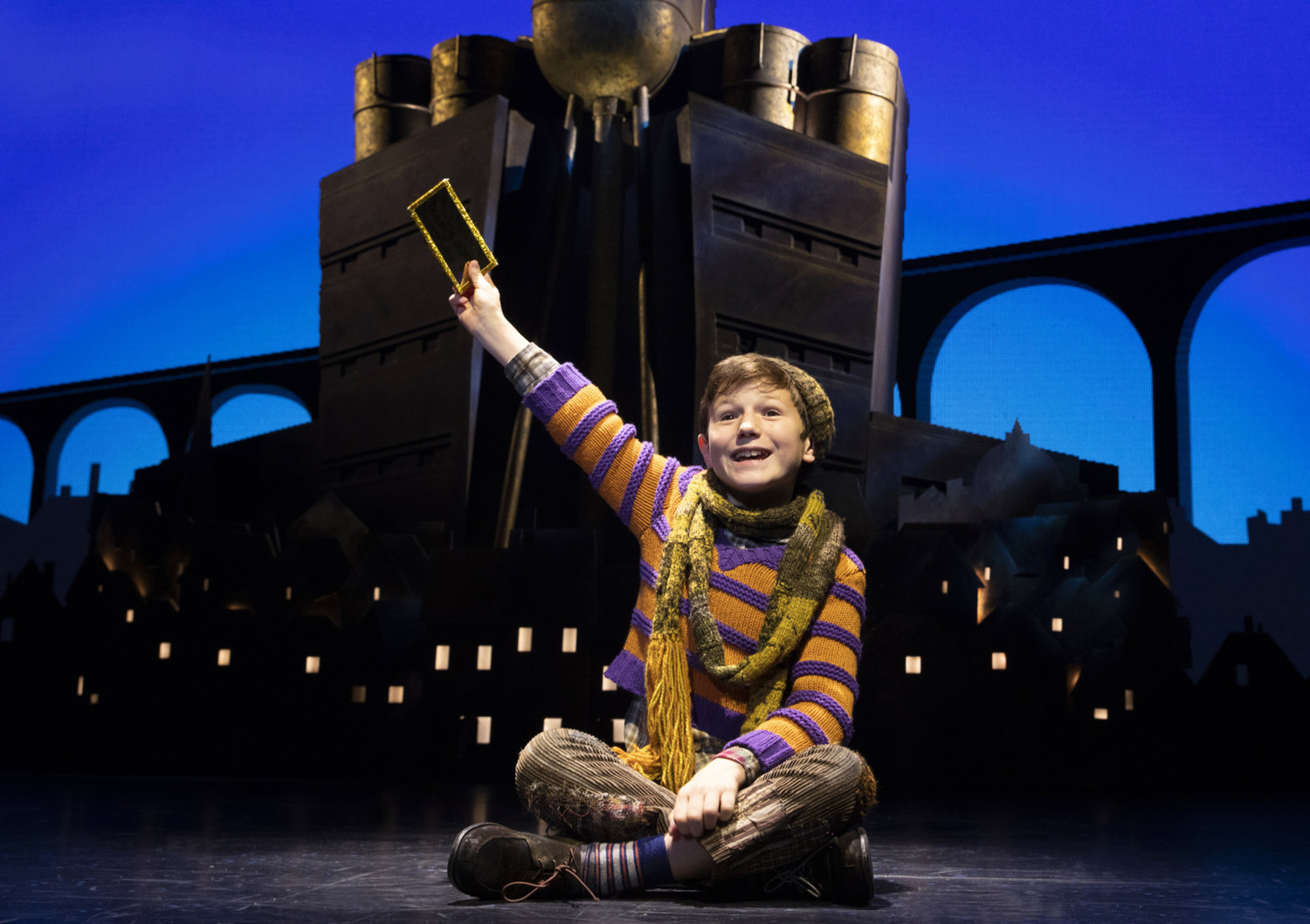 Sometimes a show completely defies expectations. And in the case of CHARLIE AND THE CHOCOLATE FACTORY, that's a good thing.
I settled into my seat at the Durham Performing Arts Center Tuesday night and drew forth my pen, my weapon choice, completely prepared to obliterate this production. Then the music started. Cue the ensemble. "Who can take a sunrise, sprinkle it with dew..."
Suddenly there I was, smiling, strangely finding comfort in the familiar, when I heard a sound that would completely disarm me. A nine-year-old kid behind me named Blake laughed, an infectious sort of laugh that served as a bit of a wake-up call that this show wasn't calculated for me. This show, this moment, and this performance belonged to him and every other dewy-eyed kid in the audience.
At intermission, I asked Blake what he thought of the first act. He shot his two little thumbs way up towards the ceiling, an enthusiastic endorsement for sure.
"What was your favorite part," I inquired.
"All of it!"
His mother, a season ticket holder, then told me that this was his first show and she could hardly focus on the first act because she was so fixated on the joyful expression on Blake's face. And it brought tears to her eyes.
That's it. I put my pen down and succumbed to the saccharine sweet spectacle that is CHARLIE AND THE CHOCOLATE FACTORY.
Now to keep it real, this isn't Shakespeare. In fact, it could be said this production is a little like "Alice in Wonderland" meets "The Hunger Games." And it lacks the je ne sais quoi and polish of its Roald Dahl counterpart MATILDA. In fact, the score errs on the side of snappy forgettable tunes that are far less flavored than that of MATILDA. Still, there is something intoxicating about this production that makes it work.
Maybe it's the contrast between Mark Thompson's jewel-toned set and costumes and Jeff Sugg's effective psychedelic projections that effectively breathes life into the world that is Wonka. I'm not a fan of projected images on stage, but in this context, the screen projections are dazzling and enhance the storytelling. And Basil Twist's imaginative award-winning puppetry design does bring the Oompa Loompas to life in a way that may have you dissecting how it's done. And some of Joshua Bergasse's choreography, a hybrid of dance styles, is awfully clever.
There are also some standout performances, including Benjamin Howes', who is the understudy for principal player Noah Weisberg and donned Willy Wonka's larger-than-life top hat and tails ever so masterfully on opening night. Howes' Wonka oozes with charm, charisma, and likeability, smartly more reminiscent of Gene Wilder's portrayal of the consummate candy man in the 1971 film than Johnny Depp's creepier version. And Grandpa Joe haters take notice. James Young's sprightly portrayal of Grandpa Joe is affable, jovial, warm, and altogether entertaining. Furthermore, Madeleine Doherty's comedic portrayal of 50s housewife Mrs. Teavee provides just enough adult humor to keep things interesting.
But the biggest thing this production has going for it comes in a pint-sized package called Charlie. On opening night, 11-year-old Rueby Wood gave a hearty performance as Charlie Bucket, a poor kid with an inventive, albeit one-track, mind. His endearing and winsome performance will tug at the heart and wear you down until you too are a believer that with a little imagination, anything is possible.
Which brings me back to Blake, the nine-year-old sitting behind me. The minute the show ended, and the house lights came up, Blake turned to his mother and vehemently pressed, "When's the next one?" Well done, Willy Wonka. Well done.
CHARLIE AND THE CHOCOLATE FACTORY runs through Sunday at the Durham Performing Arts Center. For more information visit: https://www.dpacnc.com/events/detail/charlie-and-the-chocolate-factory.