BWW Review: Dear Friend, SHE LOVES ME is an Old-Fashioned, Feel-Good, Sweet, Holiday Treat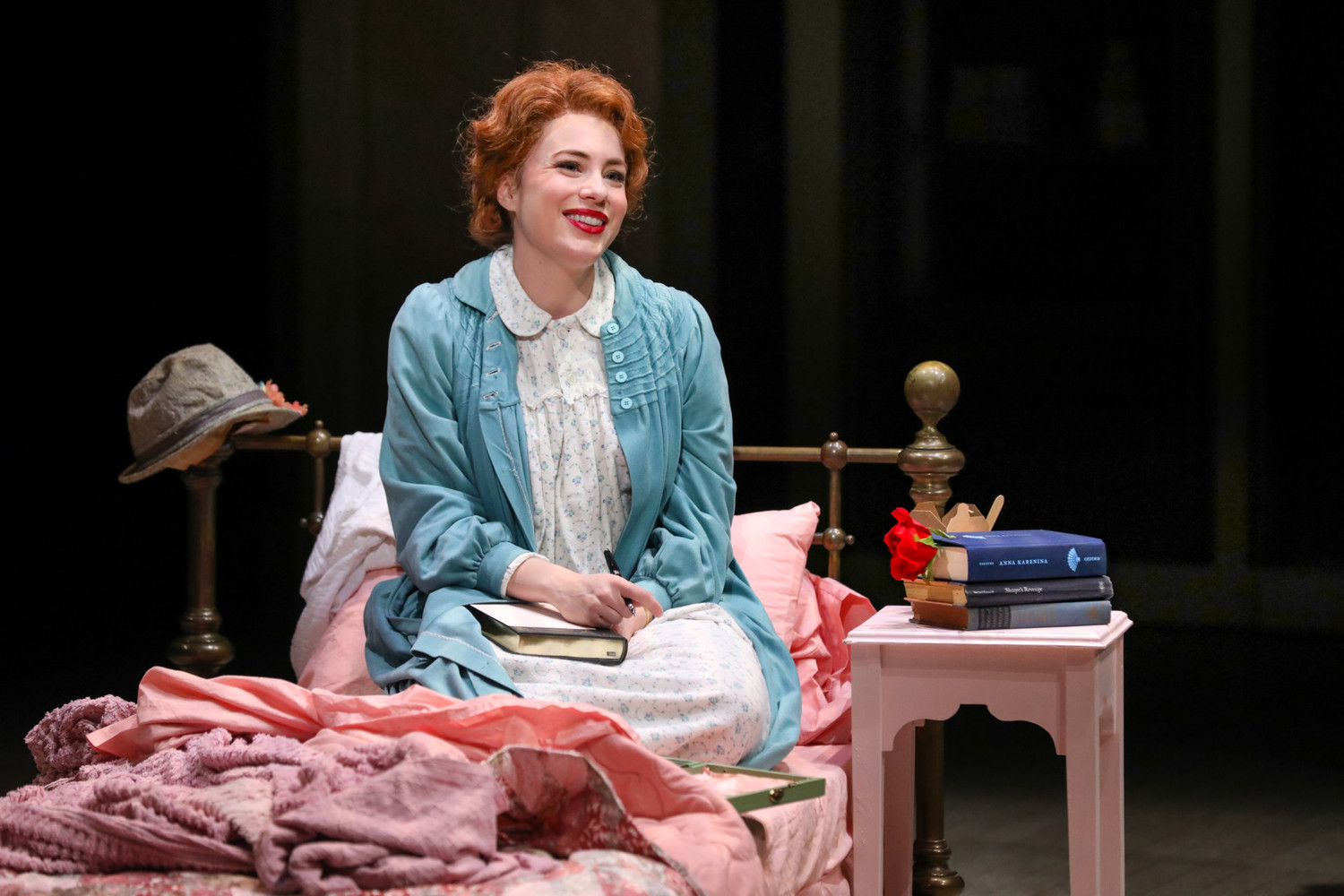 Love is in the air at PlayMakers Repertory Company. That's because the musical romance SHE LOVES ME opened earlier this week at the Paul Green Theatre as a love letter to the Triangle to ring in the holiday season.
It's a familiar story, especially to fans of the rom-com film genre. Boy and girl meet through a lonely-hearts club ad and begin corresponding through a series of letters. Little do the pair know that the object of their affection may be someone they already know, perhaps even a coworker at that shop around the corner.
Inspired by the 1937 play PARFUMERIE by Miklós László, SHE LOVES ME opened on Broadway in 1963. Two revivals followed one in 1993 and the other in 2016. The latter revival, starring Laura Benanti, Zachary Levi, Jane Krakowski, and Gavin Creel, broke the Guinness World Record for being the first Broadway show to be live-streamed.
If the plot sounds familiar, it just might be because László's 1937 play also spawned the 1940 Jimmy Stewart film 'The Shop Around the Corner,' the 1949 Judy Garland movie musical 'In the Good Old Summertime,' and the 1998 film, 'You've Got Mail,' starring Tom Hanks and Meg Ryan.
Visually, this production is a confection of cool colors from the neutrality of Daniel Zimmerman's shop set, to Amith Chandrashaker's jewel-toned lighting design, to Bobbi Owen's charming period costumes.
At the core of SHE LOVES ME is a soaring, operatic score by Jerry Bock and Sheldon Harnick. The genius of Harnick's clever lyrics is particularly evident during the song "Sounds While Selling," which is quick-witted and full of double meanings. The show really ramps up, however, both musically and in terms of performance during the second act, which is stacked with showstoppers, including the delectable "Vanilla Ice Cream," title song "She Loves Me," and "A Trip to the Library."
And this production is teeming with talent from company members Ray Dooley (Mr. Maraczek), Connor Nielsen (Arpad), Adam Poole (Kodaly), and Jeffrey Blair Cornell (Sipos) to guest artist Michael Maliakel (Georg), who is making his PlayMakers debut. Maliakel is absolutely a charming leading man and agile performer, but the real standouts here are company member Jenny Latimer as Amalia and visiting artist Janet Krupin as Ilona. Latimer's radiant performance is animated, cheery, and irresistible and her soprano is simply sublime. And Krupin's zippy performance as the ravishing Ilona is scintillating and ingenious.
Director Kirsten Sanderson is also making her PlayMakers debut and masterfully breaks down some of the complexities of SHE LOVES ME into intimate, heartfelt nuggets that make the show accessible, engaging, and delightful for audiences of all ages.
The 1960s was a heyday for musical theater and boasted an array of enduring shows that have become classics. And SHE LOVES ME is no exception. It is an old-fashioned, sweet, feel-good, holiday treat worthy of another trip to that proverbial shop around the corner.
SHE LOVES ME runs through December 9th at PlayMakers at The University of North Carolina in Chapel Hill. For more information http://playmakersrep.org/show/she-loves-me/.
Photo by HuthPhoto.
Lauren Van Hemert is a graduate of Indiana University-Bloomington, where she majored in Journalism with a minor in Theater. Prior to graduation, Van Hemert hosted (read more...)