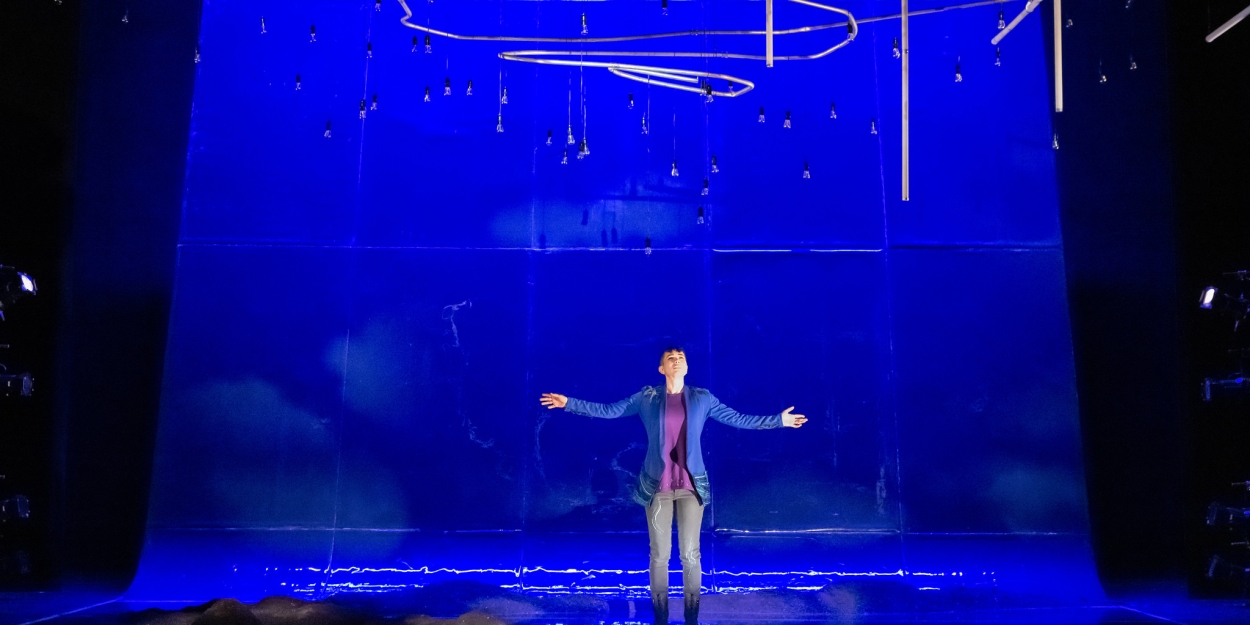 Review: WHERE WE BELONG at Portland Center Stage
This Woolly Mammoth Theatre Company production runs through March 26.
From far away, things look simple. But get sufficiently close and even the simplest-looking things become complicated. This is a central perspective of Madeline Sayet's sweeping and poetic one-person play WHERE WE BELONG, now running at Portland Center Stage. The production comes to us from the Woolly Mammoth Theatre Company in association with Folger Shakespeare Library
The play draws on Sayet's personal experience to tell the story of Achokayis, a Mohegan theatre-maker, who in 2015 moves to England to get her PhD in Shakespeare. There, she quickly discovers that a lot of non-Indigenous people have strong opinions about how an Indigenous scholar interacts with the Bard. Following the isolationist Brexit vote and a disturbing experience at the British Museum, Achokayis turns to her ancestors for help learning how to exist in yet another country that has not reckoned with its history of colonialism. On returning to the U.S., she continues to bear the weight of representing the Mohegan people at home, which is different but no less demanding from how she experienced it abroad.
Sayet beautifully weaves together - through personal stories and gentle humor - a wide variety of interconnecting ideas about colonialism, racism, othering, and how much responsibility individuals have to represent their identity groups. Achokayis reflects on many things that could (and probably have) filled multiple PhD theses on Shakespeare, from exploring Caliban in The Tempest as an Indigenous person whose land has been taken away to why we've worked so hard over the past 400 years to save Shakespeare's words while we've let Indigenous languages die out (in some cases by force). Sayet approaches these and similar questions in a way that's equal parts academic, emotional, and spiritual, so that you don't need a PhD in Shakespeare of your own to engage with them (though a passing knowledge of The Tempest definitely comes in handy).
While much of the original Woolly Mammoth production (direction by Mei Ann Teo, design by Hao Bai) is intact for the tour, the big change is that Sayet has been replaced by Jessica Ranville, a member of Canada's Red River Métis Nation, thus bringing a perspective from a third country that has also resisted reckoning with its colonial past. Like Achokayis says, things are only simple from a distance.
WHERE WE BELONG deals with issues that we as a country have actively worked to avoid talking about, or at least to relegate to the past, even when their impacts are ongoing. The play doesn't seek to answer any questions, but rather to get us thinking about what we value and why, as well as the lengths we'll go to in order to protect a certain idea of ourselves, even if that idea is false. It's challenging, thought-provoking, and absolutely worth it.
WHERE WE BELONG runs through March 26. More details and tickets here.