Review: Corrib Theatre's BELFAST GIRLS is Full of Fascinating History, Could Use More Emotion
I'm always up for a dramatic history lesson, and that's exactly what Jaki McCarrick's BELFAST GIRLS is. This show, opening Corrib Theatre's 2017-2018 season and directed by Gemma Whelan, tells the story of five women who traveled from Belfast to Australia during the Irish Famine of the mid-1850s. They were among the roughly 4,000 women who made the journey as part of the Earl Grey Famine Orphan Scheme, which was purportedly designed to help women in workhouses and poorhouses start a new life while also providing a much-needed female presence in "male-heavy" Australia.
Who were these women? BELFAST GIRLS gives us a variety. Judith Noon (Anya Pearson) was born in Jamaica and adopted by an Irish couple. As the eldest, she becomes the leader/mother to the younger girls with whom she shares a cabin. Hannah Gibney (Summer Olsson) was sold by her father for the price of alcohol, while Ellen Clarke (Brenan Dwyer) and Sarah Jane Wylie (Hannah Edelson) both lost children. None of them were strangers to the street. Molly Durcan (Tiffany Groben) is decidedly different - she's not from Belfast, and her suitcase is full of books by Karl Marx and Friedrich Engels. While Hannah dreams of marrying a rich English man, Molly is seeking freedom for women and a life on the stage.
And they all have secrets. Over the course of the play, these secrets come out, threatening their fantasies of the lives they will live when they get to Australia.
It's a fascinating history - one I hadn't heard before - and McCarrick's script does an excellent job of bringing the women's stories to life. The first act is mostly a character study, giving us a chance to get to know the women. The second act is when all of the action happens - as emotions and boredom build during the months spent in close quarters.
What's missing from this production is emotional depth beyond what's present in the story itself (which, in all fairness, is quite a lot). These women have all had hard lives, so it's natural that they would close themselves off. But that makes the moments when they let their guards down even more important. The closest they get in this production is the roughhousing between Ellen and Hannah - half-playful, half-bickering exchanges that mark the women as sisters at heart. Beyond that, the women speak across chasms, even in their most intimate moments.
One crew member who provides an unexpected dose of emotion is Anthony Arnista, the lighting designer. I'm often guilty of not noticing the effects of lighting on my experience of the play. But the lighting here is beautiful, especially the scenes in which it's used to evoke the passage of time. Arnista's work, combined with Sharath Patel's sound design, often made me feel sad and a little homesick, just like the women on the boat.
Overall, I recommend BELFAST GIRLS. If you like plays that use individual lives to illuminate a piece of history, you'll like this one. BELFAST GIRLS runs through December 10 at Shaking the Tree Theatre. More info and tickets here.
Photo credit: Adam Liberman
| | |
| --- | --- |
| Vote Now for the 2022 BroadwayWorld Portland Awards | |
| voting ends in | |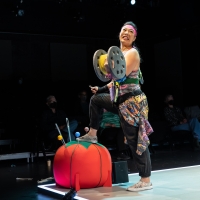 Review: KRISTINA WONG, SWEATSHOP OVERLORD at Portland Center Stage

November 18, 2022

Amed with fabric, scissors, and a sewing machine, Kristina Wong goes to war against COVID with her squad of mask-sewing Aunties. Catch her show KRISTINA WONG, SWEATSHOP OVERLORD at Portland Center Stage.
---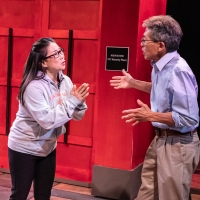 Review: KING OF THE YEES at Profile Theatre

November 9, 2022

KING OF THE YEES combines biting humor, keen social commentary, and the thrill of discovery into a touching and also wildly entertaining package.
---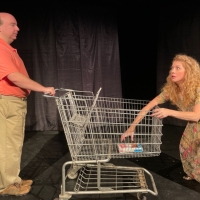 Review: LAUGHING WILD at 21ten Theatre

October 19, 2022

Through two unnamed characters – lonely people struggling to find purpose and connection – the play explores how fundamental empathy is to our existence. I give this production my absolute highest recommendation.
---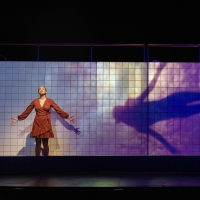 Review: THE RIPPLE, THE WAVE THAT CARRIED ME HOME at Portland Center Stage

October 18, 2022

This beautiful play wraps a history lesson about the social justice movement of the 1960s in a poignant family drama. Also, the final scene is one of the most beautiful expressions of joy I've ever seen on stage.
---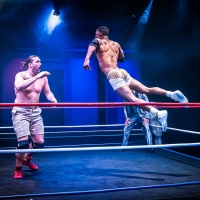 Review: THE ELABORATE ENTRANCE OF CHAD DEITY at Profile Theatre

October 14, 2022

Kristoffer Diaz's play is one of those rare treats that is a heck of a lot of fun and also has something meaningful to say.
---