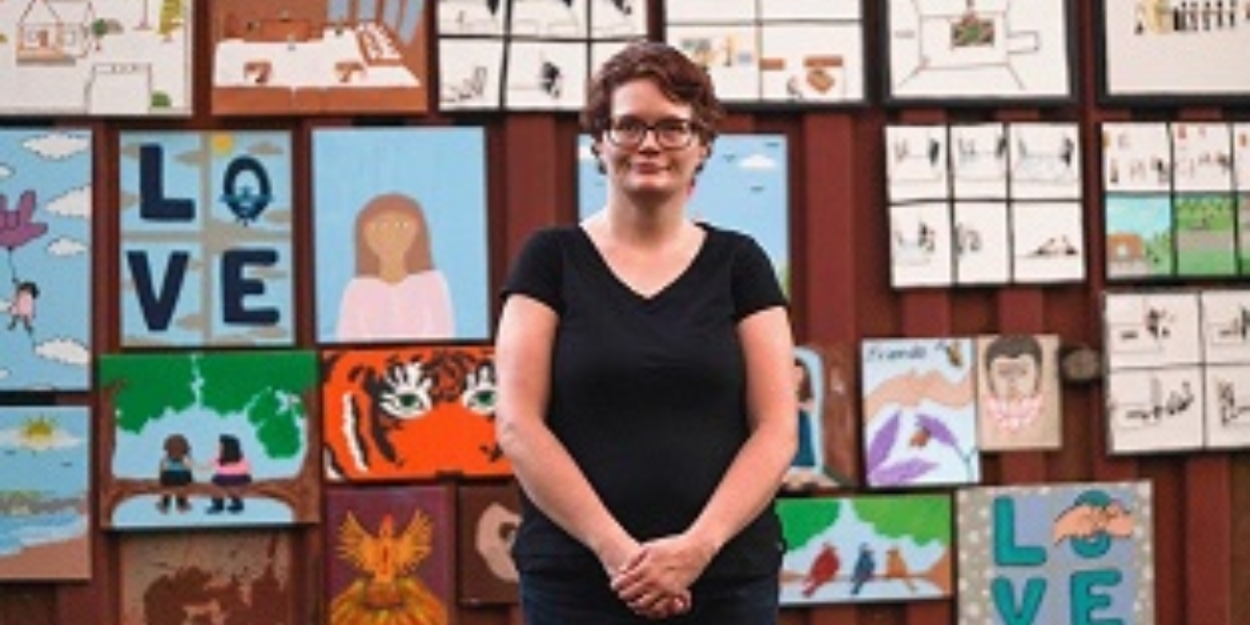 Review: BEING MICHELLE at the 29th Sedona International Film Festival
The award-winning 80-minute documentary is one of the features at this year's Sedona International Film Festival and will be screened on Wednesday, February 22nd at 7:00 p.m. in the Alice Gill-Sheldon Theatre.
Atin Mehra is a film maker with a conscience who, since he established Orange Kite Productions in 2007, has focused on stories about underrepresented and marginalized communities (e.g., Seize the Day and Eternal Fire Keepers ~ both currently in production).
His latest documentary, BEING MICHELLE (one of the features at this year's Sedona International Film Festival) focuses on the experience of Michelle Romaine Ricks, an autistic woman who is both deaf and mute.
It is a harrowing tale of one survivor of a human services and correctional system that all too often defies its own mission, either because of ignorance and systemic neglect or for purposes of mere convenience.
It is also an inspirational story of human kindness and determination to correct the injustices of these systemic deficiencies. That narrative is embodied in the figures of Kim and Bob Law, two motivational counselors, who committed their time and energy to liberating Michelle.
Mehra balances his account with dramatic shifts between the good, the bad, and the ugly.
Michelle's life is projected as "a whole world of mess."
Abused by her father, she was placed in foster care but returned by the courts to the last place she needed to be ~ the blatant failure and contradiction of a system that deems itself to be "child protective."
Michelle was a repeat offender, regularly arrested and incarcerated for assaults on law enforcement officers, the casualty of a system that lubricates the revolving door of recidivism while it promises rehabilitation.
Her record opens at the age of thirteen. In an exchange with the police, a dog was unleashed on her. Seeking to free herself from the dog's unyielding grip, she was charged with "battery on a law enforcement officer"...because the dog that was biting her was considered a law enforcement officer!
In another instance, as the terms of her probation, she was remanded to a women's shelter where "five men hurt her bad" She fled that horror only to be apprehended by police who could not understand her pleas for help. Tried for "resisting arrest," she was sent back to the same shelter were she continued to be raped for four more years.
Mehra makes it abundantly clear that this pattern of Michelle's alleged criminality is hardly that but is rather a series of normal responses to abnormal conditions. He provides a painful glimpse into the dehumanizing aspects of institutionalization and the agony of being "mute" in prison and not having your cries heard.
The good of the story rests in the juxtaposition of Michelle's pain with the joy and serenity that she finds in the arms of Kim and Bob Law, whose tenacity would drive Michelle's appeals through the court system until she was freed.
A vision of hope and possibility permeates the film as Mehra's camera cuts from Michelle's ordeals to her evolving proficiency in acrylic painting. Her colorful and life-affirming art is the uplifting coda to this film.
As the film ends, the case for change is crystal clear: that, if the system's law enforcers don't take the time to communicate ~ that if the system of law enforcement and policing doesn't transform ~ they will overlook the more critical underlying issues that drive what is perceived to be deviancy ~ mental illness, a history of abuse, educational deficits. And if they fail in doing so, then they deny one of our most fundamental rights, that of due process.
Mehra's documentary offers an invaluable opportunity to explore and cultivate pathways to reform ~ and Michelle is the film's symbol.
BEING MICHELLE (the award-winning 80-minute documentary) will screen on Wednesday, February 22nd at 7:00 p.m. in the Alice Gill-Sheldon Theatre.
The Sedona International Film Festival's 29th Season runs through Sunday, February 26th ~ https://sedonafilmfestival.com/
2023 Film Festival Schedule @ https://sedonafilmfestival.com/2023-film-festival-schedule/ ~ 2030 W. State Route 89A, Suite B-2, Sedona, AZ ~ 928-282-1177
Photo credit to Atin Mehra, Orange Kite Productions