Latest News on Will Glickman
Will Glickman News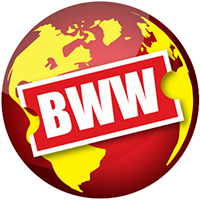 FREDI Comes to The Tank NYC This Month
by Stephi Wild - Jun 17, 2022
The Tank and The Essential Services Project (ESP) present a live, in-person, presentation of FREDI, Conceived and Performed by John Fisher, on Thursday, June 30, 2022 at 7:00pm EST.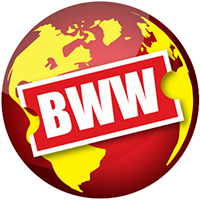 San Francisco Playhouse Announces Updates To New Works Program
by Stephi Wild - Jun 9, 2022
San Francisco Playhouse  continued its commitment to developing new plays and nurturing the voices of active writers with the selection of seven playwrights comprising the fourth and fifth years of the company's Five-Year Commission Program.
The Marsh San Francisco Adds Final Performance of Dan Hoyle's TALK TO YOUR PEOPLE
by Chloe Rabinowitz - May 24, 2022
 The Marsh San Francisco is offering local theatre lovers a final chance to catch Dan Hoyle's Talk To Your People, adding three final performances on June 3, 18, & 24 to the show's run, which is currently scheduled through May 28.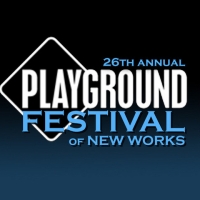 PlayGround Announces Lineup For 26th Annual PlayGround Festival Of New Works At Potrero Stage & Simulcast
by A.A. Cristi - Apr 14, 2022
PlayGround has announced the full lineup for its 26th annual FESTIVAL OF NEW WORKS, running May 9-29, returning for in-person performances at Potrero Stage, where the festival has been based since 2008, and, new this year, all simulcast online.
Arts on Site to Hold NYC Premiere of SHARK!
by Marissa Tomeo - Feb 6, 2022
Arts On Site NYC is set to present the live, in-person New York Premiere of SHARK! The show is conceived and performed by John Fisher and directed by Jerry Metzker and John Fisher. It features lighting design by Jonathan Belcher and stage management by Stephanie Niemann. The production runs for two performances only on Sunday, February 27th, 2022 at 2pm and 4pm EST. 
John Fisher to Present M2
by Chloe Rabinowitz - Jan 19, 2022
Sassymouth will present a free On-Line Presentation of M2, conceived and performed by John Fisher, on Saturday, January 22, 2022 at 8:00pm EST.
John Fisher to Present BULGE!
by Chloe Rabinowitz - Dec 1, 2021
John Fisher will present a free online presentation of BULGE! on Saturday, December 4, 2021 at 8:00pm EST.
WILDE AND MAUGHAM Will Stream Next Week
by Stephi Wild - Aug 21, 2021
Only invited audience can attend in person but ALL can watch for free on-line. The Essential Services Project reboots with brand-new shows! Shows continue now through August 26!
NATIONAL TRUST Will Be Performed Live Online This Week
by Stephi Wild - Aug 18, 2021
What do you do when you can't afford your house? Turn it into a museum, with you as one of the attractions on display!
Will Glickman Frequently Asked Questions
How many shows has Will Glickman written?
Will Glickman has written 6 shows including Lend an Ear (Sketches), Mrs. Gibbons' Boys (Playwright), Alive and Kicking (Bookwriter), Plain and Fancy (Bookwriter), Mr. Wonderful (Bookwriter), The Body Beautiful (Bookwriter).