Latest News on Tracey Morgan
Tracey Morgan News
THE PARTS I KEEP INSIDE: A NEW MUSICAL to be Presented at the Triad Theater
by Chloe Rabinowitz - May 23, 2022
Rye Entertainment and JES Theatrical will present The Parts I Keep Inside: A New Musical on Saturday July 9th and Monday July 11th, 2022 at 7:00pm at THE TRIAD THEATER.
Award-Winning Composer and Viral Tik Tok Wit Scott Evan Davis Plays The Triad With CONNECTION UNSTABLE On May 21st
by Stephen Mosher - Apr 27, 2022
Musical theater composer Scott Evan Davis will have a Triad Takeover on May 21st with original songs and a few musical friends.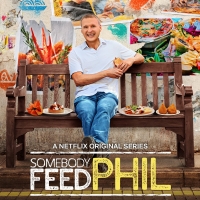 BWW Interview: SOMEBODY FEED PHIL Creator Phil Rosenthal Shines a Bright Light on a Difficult Year
by Sarah Jae Leiber - Dec 31, 2020
Not much was cause for celebration in 2020 - excluding the release of season four of 'Somebody Feed Phil,' the hilarious, heartfelt food and travel series from 'Everybody Loves Raymond' creator Phil Rosenthal.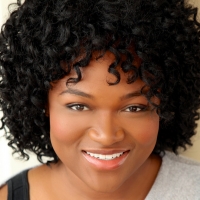 Chautauqua Theater Company Announces Stori Ayers As New Associate Artistic Director
by Chloe Rabinowitz - Oct 7, 2020
Chautauqua Theater Company (CTC), under the leadership of Artistic Director Andrew Borba and Managing Director Sarah Clare Corporandy, today announced the appointment of Stori Ayers as Associate Artistic Director.
HARMONY IN A FLAT Comes to the Triad
by Stephi Wild - May 30, 2019
It's Saturday night and you're deciding whether to go to a rock concert or see a comedy. You love indie music. But you're in the mood for laughter. What do you choose?
Join Members Of The Broadway Community For LION HEARTED: A Benefit Concert For Maggie Hollinbeck
by Stephi Wild - May 8, 2019
Join members of the Broadway community for an inspiring evening of heart-centered music and musings honoring the fearless Maggie Hollinbeck (ONCE TOUR). Ticket proceeds will go directly to Ms. Hollinbeck, a two-time breast cancer survivor, to offset her recent medical costs and assist on her valiant road to recovery. The event will be on Monday, May 13 at The Triad at 7PM (doors open at 6:30PM). The Triad is located at 158 W. 72nd Street, between Amsterdam and Columbus on the Upper West Side. Tickets can be purchased here.

Photo Coverage: Deana Martin, Tracey Morgan & Others Salute Jerry Lewis at the Friars Club
by Stephen Sorokoff - Nov 28, 2017
There have only been 9 Abbots in the history of the Friars Club starting with George M. Cohan who held the position from 1907-1932. Then came: George Jessel, Milton Berle, Mike Todd, Joe E. Lewis, Ed Sullivan, Frank Sinatra, Alan King, and the current Abbot Jerry Lewis. The actor, singer, director, philanthropist and comic legend who passed away this year was saluted and given a heartfelt curtain call by The Friars last night. BroadwayWorld attended the event and you can check out full photo coverage below!
Jersey Fresh Comedy to Perform at Bridge Street Live, 6/20
by Jillian Gaier - Jun 2, 2014
Three of the 'Garden State's' favorite comics are coming to CT...and soon, they'll be 3 of your favorites as well! MIKE GAFFNEY Mike Gaffney realized early as a kid on the streets of Jersey City, NJ that he wasn't a tough guy so he needed to make friends quickly. He began to use what he knew best, humor, as a defense and social weapon (he has always had a knack for making friends, family and strangers laugh). At the age of 32, after spending his twenty's recovering from addiction and having kids, Mike took his humor to the stage with stellar reviews. With an impeccable sense of timing, a voice that makes you want to listen to him all night and a delivery that turns the mundane hysterical - Mike tells stories like no one else and no one he knows is safe from being the subject of his tales. Mike has found a way to always be funny while rarely being offensive, which is refreshing in these bleak times. You can catch Mike on the 2014 season of 'Last Comic Standing' as well as 'AXS Gotham Live'. His act is also constantly on display at all of NYC's top comedy clubs and he is also a favorite at clubs and colleges around the country.
Tracey Morgan Videos