Latest News on Tom Turner
Stage Credits
Productions
[West End, 2018]
Musical Director
[Broadway, 1950]
Stage Manager
Stage
Productions
[West End, 2018]
Musical Director
[Broadway, 1950]
Stage Manager
Tom Turner News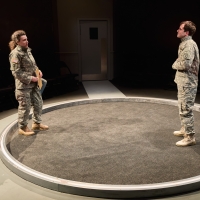 Edinburgh 2022: 9 Circles Q&A
by Natalie O'Donoghue - Jul 27, 2022
BWW catches up with Guy Masterson to chat about bringing 9 Circles to the 2022 Edinburgh Festival Fringe.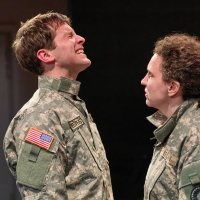 Review: 9 CIRCLES, Park Theatre
by Cindy Marcolina - Jul 2, 2022
Dante Alighieri built his idea of hell as a colossal conical structure that opens up underneath Jerusalem and reaches the centre of the Earth. He makes his descent steadily, accompanied by Virgil. The further away from Jerusalem, the further away from God and goodness. A stone's throw from Jerusalem, Iraq and what it represents in the American cultural portfolio is ravaged by conflict. A young soldier puts up a fight before he is honourably discharged. A cold-blooded killer who's completely unbothered by having to make his way through piles of corpses, he is everything the States want in their ranks.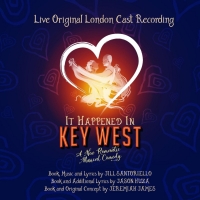 IT HAPPENED IN KEY WEST Original Cast Recording to be Released
by Chloe Rabinowitz - Jun 15, 2022
The London Hit-, It Happened in Key West, will receive an Original Cast Recording available digitally, Friday, June 17th. It Happened in Key West features Book, Music, and Lyrics By Broadway Composer, Jill Santoriello, Book and Additional Lyrics by Jason Huza, and Book/Original Concept by Jeremiah James.
A CLASS ACT Comes to Mizner Park Cultural Center This Month
by Carol Kassie - Mar 2, 2022
A major chemical company pours cancer-causing waste into the water supply, and a high-powered law firm brings a class action lawsuit on behalf of thousands of "the little people" – who might die from the poisonous water. Who wins?  Who loses?  A Class Act, Norman Shabel's intriguing and timely look at the inner workings of our justice system will ask and possibly answer these, and other questions when the play runs from March 25th through March 27th at Mizner Park Cultural Center in Boca Raton.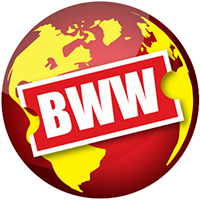 Agatha Christie's A SPIDER'S WEB Opens At The Delray Beach Playhouse December 3
by Carol Kassie - Nov 17, 2021
The Delray Beach Playhouse will open their season with a classic mystery.  Dame Agatha Christie's A Spider's Web, a unique blend of suspense and humor, will open at the Playhouse on December 3rd, and run through December 19th. 
PALM BEACH TABOO: New Thriller By Tom Turner Shot To #1 New Release On Amazon
by A.A. Cristi - Mar 10, 2021
Novelist Tom Turner relishes exposing the steamy, seamy-side of local society in a series of sizzling hot mysteries under such page-turning titles as Palm Beach Nasty, Palm Beach Deadly, Palm Beach Poison, Palm Beach Predator, Palm Beach Bones, Palm Beach Pretenders, and more.
Marisha Wallace, Emma Hatton and More to Take Part in A BRIDGE HOUSE FAREWELL - A CHRISTMAS SPECTACULAR
by Chloe Rabinowitz - Nov 27, 2020
With the sad closure of south London's Bridge House Theatre, a special online Christmas concert, 'A Bridge House Farewell - A Christmas Spectacular', will feature favourite festive songs and readings from an amazing cast of performers - all of whom have performed at the venue over the years and giving their time free of charge.

Original London Cast Recording Of IT HAPPENED IN KEY WEST to Be Released November 5
by Stephi Wild - Aug 13, 2018
Producer Jeremiah James of Outside The Box LLC in association with Producer Cameron Smith will release the Original London Cast recording of 'It Happened in Key West' on November 5th on all digital and streaming formats.
The Playgroup's Short Plays Program Returns!
by A.A. Cristi - Mar 23, 2018
The Playgroup's wildly popular shorts program is back for its 8th season, featuring the very best in South Florida playwriting talent : comedies, dramas and a few surprises.

The Playgroup to Present BROKEN ANGELS This Fall
by BWW News Desk - Nov 3, 2017
The Playgroup, LLC will present the first production of its third season at the Willow Theatre at Sugar Sand Park in Boca Raton, BROKEN ANGELS, written by Todd Caster and directed by Brian Reeves.