Latest News on Thomas Schippers
Stage Credits
Productions
[Broadway, 1954]
Musical Director
Conductor
Musical Director
[Broadway, 1950]
Musical Coordinator
Stage
Productions
[Broadway, 1954]
Musical Director
Conductor
Musical Director
[Broadway, 1950]
Musical Coordinator
Thomas Schippers Awards and Nominations
Tony Awards - 1955 - Best Conductor and Musical Director

Thomas Schippers, The Saint of Bleecker Street
Thomas Schippers News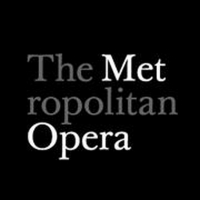 Metropolitan Opera Releases LEONTYNE PRICE AT THE MET
by Chloe Rabinowitz - Sep 16, 2020
The Metropolitan Opera presents Leontyne Price at the Met, a 2-CD collection that features 34 live recordings highlighting soprano Leontyne Price's great Met performances. The collection is available for purchase beginning September 18, 2020,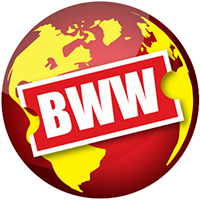 Cincinnati Symphony Orchestra And Cincinnati Pops Launch THE FANFARE PROJECT
by A.A. Cristi - May 7, 2020
The Cincinnati Symphony Orchestra (CSO) and Cincinnati Pops today announced a new initiative, The Fanfare Project, borne of the Orchestra's heritage as a champion of the music of its time and of the role of music to unite us in uncertain times. The inspiration for the initiative is Aaron Copland's Fanfare for the Common Man, commissioned by CSO Music Director Eugene Goossens in 1942 in support of Allied efforts and as a testament to the American spirit during World War II. The Orchestra gave the world premiere on March 12, 1943. 
Violinist Gil Shaham To Perform With CSO
by A.A. Cristi - Nov 5, 2019
International violinist sensation, Gil Shaham, will perform at Music Hall November 8 and 9 with the Cincinnati Symphony Orchestra (CSO) under Music Director Louis Langrée in Petrouchka + Tchaikovsky. The Saturday evening concert (Nov 9 at 8 pm) is SOLD OUT, but good seats are still available for the Friday night performance (Nov 8 at 8 pm).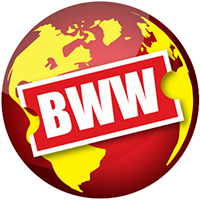 Hollywood Bowl Announces New Museum Exhibit TAPES ROLLING: DAVID SWEDLOW RECORDS THE HOLLYWOOD BOWL (1954-1959)
by A.A. Cristi - Jun 14, 2019
The Los Angeles Philharmonic Association today announced a new exhibition at the Hollywood Bowl Museum, Tapes Rolling: David Swedlow Records the Hollywood Bowl, 1954-1959. Launching June 15 in conjunction with the opening of the 2019 summer season and the continuing Centennial celebrations of the Los Angeles Philharmonic, the exhibit showcases recordings of the orchestra made by David Swedlow. It will be on view through the spring of 2020.

BWW Review: Live from New York, It's On Site Opera's AMAHL AND THE NIGHT VISITORS
by Richard Sasanow - Dec 9, 2018
The touching, moving, brilliantly site-specific version of Gian Carlo Menotti's AMAHL AND THE NIGHT VISITORS, performed this week by New York's vibrant On Site Opera (OSO), had the audience at the Church of the Holy Apostles Church alternately in tears and cheering.
Celebrity Opera Series Continues With Plácido Domingo And Soprano Ailyn Pérez At The Broad Stage
by A.A. Cristi - Oct 22, 2018
The Eli and Edythe Broad Stage's 2018-19 Celebrity Opera Series continues -Placido Domingo with soprano Ailyn Perez on Tuesday, May 14 at 7:30pm.  Eugene Kohn conducts the orchestra.
Broad Stage's Celebrity Opera Series Concludes with Angela Gheorghiu and Vittorio Grigòlo
by Julie Musbach - Mar 29, 2018
The Eli and Edythe Broad Stage's 2018 Celebrity Opera Series concludes with the great opera stars Angela Gheorghiu and Vittorio Grigòlo, joining forces for a concert of thrilling arias and duets on Tuesday, May 1 with world-renowned conductor, Eugene Kohn. Performing together at The Broad Stage for the first time, this is an exclusive pairing of two international icons in concert.

Orpheus Opens Season with Andre Watts Tour and Vijay Iyer Premieres
by A.A. Cristi - Sep 12, 2017
Orpheus Chamber Orchestra opens its 2017-2018 season on Thursday, October 26, 2017 at 8:00 p.m, presenting a performance in Stern Auditorium / Perelman Stage at Carnegie Hall. The orchestra is joined by virtuoso pianist Andr Watts for Mozart's Piano Concerto No. 9, K. 271 Jeunehomme. The program also includes Beethoven's Symphony No. 1, and the New York premiere of Vijay Iyer's Asunder.
Martina Arroyo Foundation 12th Annual Fundraising Gala to Take Place Tonight
by BWW News Desk - Nov 7, 2016
The Martina Arroyo Foundation's 12th Annual Fundraising Gala, a celebration of Prelude to Performance, Role Class and Outreach Programs, will be held on Monday, November 7, 2016 beginning with a cocktail hour and silent auction at 6:30pm in the Grand Salon of the JW Marriott Essex House,160 Central Park South, NYC.
Thomas Schippers Frequently Asked Questions
What awards has Thomas Schippers been nominated for?
Best Conductor and Musical Director (Tony Awards) for The Saint of Bleecker Street .
What awards has Thomas Schippers won?
Best Conductor and Musical Director (Tony Awards) for The Saint of Bleecker Street.