Latest News on Thomas Moore
Thomas Moore News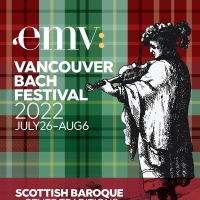 Early Music Vancouver Presents 2022 Vancouver Bach Festival 'Ä" Scottish Baroque and Other Traditions
by A.A. Cristi - May 18, 2022
Early Music Vancouver will present the 2022 Vancouver Bach Festival 'Äď Scottish Baroque and Other Traditions from Tuesday, July 26 to Saturday, August 6 at various venues including The Chan Centre, Christ Church Cathedral, Pyatt Hall, VanDusen Botanical Garden, The Wolf & Hound, and UBC's Sage Bistro.¬†
SHADES IN HADES is Now Available on GNO TV
by Stephi Wild - Apr 5, 2022
After its premiere on the Alternative Stage of the Greek National Opera, distinguished composer Alexandros Mouzas' new music theatre work Shades in Hades, directed by Thomas Moschopoulos, comes on GNO TV.
Michael Pennington Will Lead THE TEMPEST at Jermyn Street Theatre
by Stephi Wild - Oct 26, 2021
On November 25, Michael Pennington will pick up his staff and books and don his robes once more, to return to the Jermyn Street Theatre stage to play Prospero in this critically hailed production of Shakespeare's final play.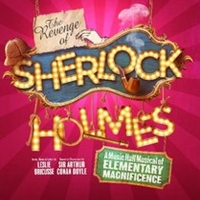 THE REVENGE OF SHERLOCK HOLMES! To Embark on UK Spiegel Tent Tour
by Stephi Wild - Mar 31, 2021
Morphic Graffiti present the UK tour of Leslie Bricusse's The Revenge of Sherlock Holmes! Entering the lavish foot lit interior of the vintage Spiegel tent, audiences will be immediately transported into a world of Victorian Music Hall, as Sherlock Holmes, the ultimate solver of problems, finds himself at the centre of a new conundrum.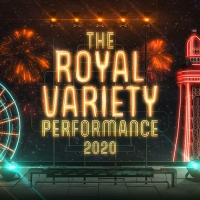 Jason Manford to Host this Year's Royal Variety Performance, Featuring Gary Barlow, Michael Ball, Samantha Barks, and More!
by Stephi Wild - Nov 18, 2020
Comedian, actor and singer Jason Manford is to host The Royal Variety Performance at the historic Blackpool Opera House in the Winter Gardens Complex. His Royal Highness The Prince of Wales will deliver a special message to the charity and the artistes performing in the show, as he looks forward to this exceptional evening of entertainment.
THE VEILED PROPHET by Charles Villiers Stanford is Now Available on The RTE Player
by Stephi Wild - Apr 22, 2020
At a time when more people than ever are turning online to enjoy their favourite opera productions, the first-ever professional performance in English of The Veiled Prophet by Dublin-born composer, Charles Villiers Stanford, is now available to view on the RTE Player.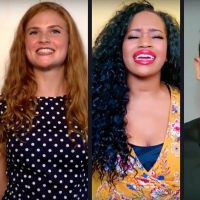 The College Showcase Must Go On (Virtually!) - Part 21
by Taylor Brethauer-Hamling - Apr 12, 2020
We've been compiling videos from college seniors all around the country for our new daily showcase series. Although their performances were cancelled, the show must go on-- virtually!
Michael Pennington Leads THE TEMPEST At Jermyn Street Theatre
by Stephi Wild - Feb 4, 2020
This March, one of the leading Shakespearean actors of his generation, Michael Pennington, is to play Prospero for the first time in Jermyn Street Theatre's staging of Shakespeare's final work The Tempest.
New Theatrical Immersive Horror Experience Comes To Manchester
by Stephi Wild - Oct 7, 2019
Arden & Moore announce a brand-new pop-up horror experience coming to Manchester over the festive period. Survive the Nightmare is set to blur the lines between theatre and sound design, creating a profoundly immersive sonic performance which will take audiences to the depths of their imagination. This scare attraction is a truly alternative festive experience for those who like their cheer in the form of screams.
Toadies Enlist Steve Albini To Record Eighth Studio Album
by Kaitlin Milligan - Aug 8, 2019
Toadies¬†have enlisted¬†Steve Albini¬†to record their eighth studio album, the session scheduled for early 2020 in Chicago. Bassist¬†Doni Blair¬†refers to¬†Albini¬†as a¬†'Äúbucket list¬†producer.'ÄĚ Guitarist¬†Clark¬†Vogeler¬†adds 'ÄúThere are records in each of our collections that were¬†recorded by¬†him which¬†mean the world to us. ¬†The sound he brought to records likeThe¬†Pixies'¬†Surfer Rosa, and¬†PJ Harvey's¬†Rid of Me,¬†capture¬†the feeling of¬†being in a room with a band while they play (quite loudly, it¬†would appear). ¬†A personal¬†fave,¬†Wedding Present'sSeamonsters¬†saved¬†me in a way that no other¬†record has. ¬†The emotion of the songs just¬†pours¬†out of the speakers. ¬†His recordings of bands are honest; there's not much¬†in the way of Pro Tools fixing¬†(he¬†records to tape) or studio trickery (no¬†autotune in sight!). ¬†It's mostly just a band in a room with¬†microphones,¬†playing the songs, and that appeals to us at this point.¬†¬†We've always¬†felt like we could deliver live,¬†so why not record the band live?'ÄĚ
Thomas Moore Frequently Asked Questions
How many shows has Thomas Moore written?
Thomas Moore has written 1 shows including Tom Moore (Lyricist).