Latest News on Tex Arnold
Latest News on Tex Arnold
Tex Arnold News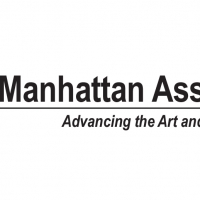 MAC Announces 2020 Winners of the Burman and Wallowitch Awards
by Chloe Rabinowitz - Oct 13, 2020
The Manhattan Association of Cabarets (MAC) has announced the 2020 winners of the Dottie Burman and John Wallowitch songwriting awards. Each recipient receives $500.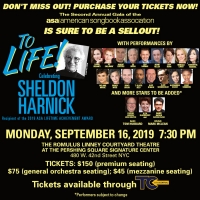 BWW Interview: Marilyn Lester of TO LIFE! CELEBRATING SHELDON HARNICK at The Pershing Square Signature Center
by Stephen Mosher - Sep 10, 2019
The American Songbook Association Gala honoring Sheldon Harnick will be a star studded fundraiser benefiting the ASA and its ambition to preserve and share the great songs of this country.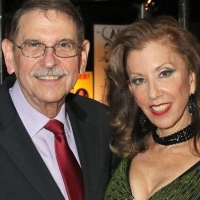 LAUGHING THROUGH LIFE Dedicated To Late Music Director, Tex Arnold Comes To Don't Tell Mama
by A.A. Cristi - Sep 9, 2019
In the grandest tradition of theater, even at the saddest of times, the show must go on. So it is with entertainer Judi Mark, whose Laughing Through Life, debuted last spring to joyous acclaim. Ever the perfectionist, Mark began reworking the show during the summer hiatus with director Lina Koutrakis and Music Director Tex Arnold.
Photo Coverage: Michael Feinstein, Marilyn Maye, Melissa Manchester, & Jackie Evancho at Feinstein's/54 Below
by Kevin Alvey - Aug 26, 2019
Michael Feinstein's show 'I Happen To Like New York' hit all the right notes by bringing songs from both the classic American songbook and the 'new' American songbook to the Manhattan nightclub scene.
Birdland Presents The Jazz Masters And More Week Of May 27
by A.A. Cristi - May 17, 2019
Birdland will kick-off their great week of programming with the following acts:
Birdland Announces June 2019 Schedule
by A.A. Cristi - May 15, 2019
Birdland will kick-off their exciting month of programming with the following acts: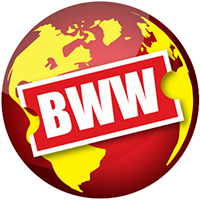 Sally Mayes Debuts CONTRADICTION OF THE SOUTHERN SOUL In Houston
by Julie Musbach - Apr 15, 2019
Growing up in East Texas gave Tony nominated actress/singer Sally Mayes many things - A love for music of all kinds, a high tolerance for extremely spicy food, and an appreciation for all things odd and quirky. Most of all it gave her a bone deep love for a people that are frequently caricatured but not often understood, and a longing to tell their stories in all their complicated messiness. Her play 'Contradiction of the Southern Soul' developed at the University of Houston theatre department will have it's debut May 8th .

Jeff Macauley Reprises  SONGBOOKS OF NORMAN GIMBEL At 53 Above
by A.A. Cristi - Mar 5, 2019
Songwriter Norman Gimbel wrote the lyrics to pop classics such as "The Girl From Ipanema," "Sway," and "Killing Me Softly With His Song," as well as the TV theme songs for Wonder Woman and Happy Days, and won an Oscar for the song "It Goes Like It Goes" from the film Norma Rae.
Three Weeks Left To Vote For The 2018 BroadwayWorld Cabaret Awards!
by Alan Henry - Dec 11, 2018
Voting continues for three more weeks for the BWW Cabaret Awards!
Voting Now Open For The 2018 BroadwayWorld Cabaret Awards!
by Alan Henry - Nov 26, 2018
BroadwayWorld Cabaret is pleased to announce the nominees in 17 categories for the 2018 BWW New York Cabaret Awards, brought to you by BroadwayHD!