Latest News on Steven Rishard
Steven Rishard News
Guillermo Calderón's KISS to be Presented at The Wilma Theater This Month
by Chloe Rabinowitz - Jan 17, 2023
The Wilma Theater in Philadelphia will present KISS, a daring play by Guillermo Calderón, on stage Jan. 31-Feb. 19, 2023.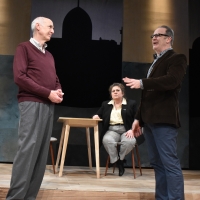 BWW Review: World Premiere of Seth Rozin's SETTLEMENTS Opens at InterAct Theatre Company
by Chloe Rabinowitz - Apr 8, 2022
There is no easy or simple way to discuss the Israeli Palestinian conflict. Seth Rozin's world premiere play, Settlements, which opened last night at InterAct Theatre Company, centers on exactly that—not the conflict itself, but the discussion around it.
InterAct Theatre Presents The World Premiere Of SETTLEMENTS!
by A.A. Cristi - Mar 4, 2022
InterAct Theatre Company continues its 2021-2022 season with  SETTLEMENTS, a "world premiere" play by InterAct's founding Producing Artistic Director, Seth Rozin. SETTLEMENTS marks InterAct's 3rd live, in-person production since returning from the pandemic shutdown, following on the heels of its critically acclaimed THIS BITTER EARTH in February 2022.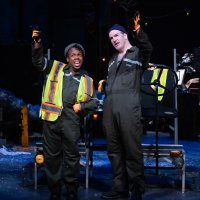 BWW Review: THE GARBOLOGIST at Philadelphia Theatre Company-A Must See
by Marina Kennedy - Nov 23, 2021
The Garbologist, a captivating and entertaining new play written by Lindsay Joelle opens the 2021-2022 Season by the Philadelphia Theatre Company (PTC).  It will be onstage through December 5th.  Don't miss this two-hander!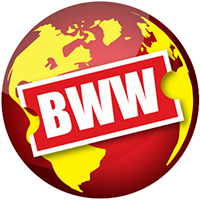 Sanitation Workers Take Center Stage In World Premiere at Philadelphia Theatre Company
by Stephi Wild - Oct 28, 2021
Directed by Brooklyn-based Estefanía Fadul, The Garbologists stars Bensalem native Ngozi Anyanwu, making their Philadelphia region debut, joined by Philadelphia favorite Steven Rishard.
Wilma Theater Announces HOLD FAST, A New Online Performance Designed To Be Watched In The Dark
by A.A. Cristi - Jun 22, 2021
The Wilma Theater is pleased to announce the release of a new digital performance that is designed to be viewed in the dark. HOLD FAST is a stunning short movie - full of gorgeous music and enchanting dance - that meditates back on our sorrowful year in quarantine, and looks forward to the hopeful but changed new world before us.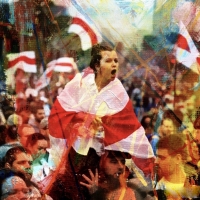 The Wilma Theater Participates In Worldwide Reading Of Andrei Kureichik's INSULTED. BELARUS(SIA)
by Chloe Rabinowitz - Sep 21, 2020
The Wilma Theater in Philadelphia will be one of dozens theaters from around the world that will present a reading of acclaimed playwright Andrei Kureichik's INSULTED. BELARUS(SIA).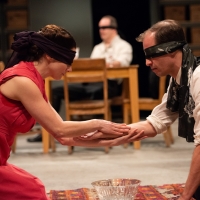 BWW Review: DESCRIBE THE NIGHT at The Wilma Theatre
by Alyssa Biederman - Feb 7, 2020
What is exceedingly special about the Wilma's production is that all storytelling elements work together in perfect harmony to create a visually stunning, entertaining and thought-provoking production.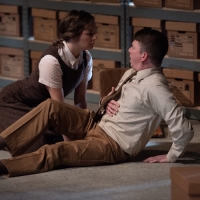 Due To Popular Demand, The Wilma Theater's DESCRIBE THE NIGHT Extends To February 22
by Stephi Wild - Feb 5, 2020
Truth, lies, and power - the thrilling play Describe the Night by Rajiv Joseph has announced an extension at Philadelphia's Wilma Theater. Due to popular demand, the award-winning epic, directed by Artistic Director Blanka Zizka, will now run to February 22, 2020.