Latest News on Steve Harper
Steve Harper News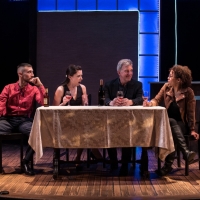 Vivid Stage Announces 2022-2023 Season
by Stephi Wild - Aug 1, 2022
Vivid Stage, in residence at Oakes Center at 120 Morris Avenue in Summit, is announcing its new season. This professional company will bring five productions to the stage in addition to improvisational comedy, cabaret, play readings, and educational programs for teens and adults.
LIFE'S WORK Premieres At Vivid Stage April 21 - May 1
by A.A. Cristi - Apr 11, 2022
Vivid Stage, formerly Dreamcatcher Repertory Theatre, in residence at Oakes Center at 120 Morris Avenue in Summit, will present a world premiere production of Life's Work by Laura Ekstrand from April 21 through May 1. All audience members will be asked to show proof of vaccination at the box office.
The Theatre Project to Host Interactive Program, BLACK LIVES/BLUE LIVES
by Marissa Tomeo - Mar 4, 2022
The Theater Project (TheTheaterProject.org), a leading incubator for rising talent and a showcase for New Jersey artists, will be offering the thought-provoking interactive program, Black Lives/Blue Lives on Monday, March 21,1pm and 7:30pm, Tickets for the live online performances and facilitated discussions are $10.
Theatre503 Announces The New 503Five Writers In Residence
by Stephi Wild - Dec 20, 2021
Dare Aiyegbayo, Tabby Lamb, Sorcha McCaffrey, Martha Reed and Kaamil Shah were today announced as the 503Five, Theatre503's pioneering programme for early career playwrights. Chosen from 548 applicants, they receive a £2,000 seed commission to write their full-length professional debut, as well as creative support from Theatre503 over 18 months. The 503Five is made possible through the support of the Carne Trust and The Orseis Trust.
BOLD Theatre Presents WHAT THEY FORGOT TO TELL US (AND OTHER STORIES)
by Stephi Wild - Sep 30, 2021
The debut event at the new BOLD Elephant venue, What They Forgot To Tell Us (and other stories) is an immersive promenade theatre experience about the power of stories.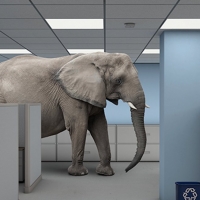 BOLD Announces First Live Theatre Events In New BOLD Elephant Venue
by Stephi Wild - Sep 3, 2021
Set across three floors of a vacant office building that once was a brewery, BOLD's Artistic Director Sarah Davey-Hull has opened BOLD Elephant as a performance space for immersive promenade work and new writing and a creative hub supporting freelance theatre-makers.
The Theater Project's BLACK LIVES/BLUE LIVES Program Returns
by A.A. Cristi - Jun 28, 2021
The Theater Project will be offering the thought-provoking interactive program, Black Lives/Blue Lives performances to community-based organizations in Northern and Central New Jersey.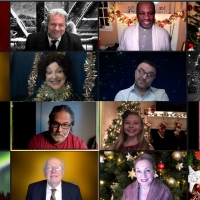 The Theater Project Shares Year-End Roundup
by Chloe Rabinowitz - Dec 23, 2020
Artistic Director Mark Spina notes that The Theater Project (TPP) was "off to a running start" in January 2020.  Having just moved to their new home in Union, TPP was running their monthly new play reading series, Opening Nights in the Afternoon, and had just wrapped up their one-act play competition.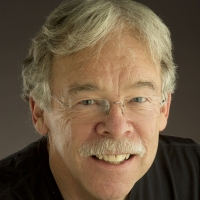 Dreamcatcher Repertory Theatre Presents HOLIDAY BITES
by Chloe Rabinowitz - Nov 24, 2020
Dreamcatcher Repertory Theatre is presenting Holiday Bites, seven new short plays, from December 4 through 13 on Zoom. The 90-minute presentation responds to the ways we are celebrating the holidays this year. Christmas, Hanukkah and Kwanzaa are all backdrops for stories of family relationships, consumer interactions and fantastical occurrences. 
Lower Depth Theatre's Upcoming Short Play Festival Examines The 2020 Election Through A Sci-fi Lens
by A.A. Cristi - Oct 20, 2020
Los Angeles-based theatre company Lower Depth Theatre has announced dates and artists for their upcoming virtual festival, 'The BIPOC Voting Plays: A Second Wave 'Pandemic Plays' Shorts Festival.' The festival will feature six short plays by LA-based playwrights that merge the genre of science fiction with the imminence of the November 2020 election.
Steve Harper Frequently Asked Questions
How many shows has Steve Harper written?
Steve Harper has written 1 shows including The 24 Hour Plays 2005 (Playwright).