Latest News on Rose Royce
Latest News on Rose Royce
Stage Credits
  [Broadway]
Original Broadway Production, 1921
Lady of the Ensemble
Stage
Performances
  [Broadway]
Original Broadway Production, 1921
Lady of the Ensemble
Rose Royce News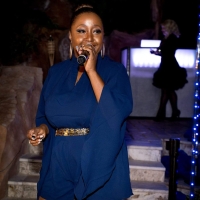 Feature: Denita Asberry Shares Her Vocal Talents At Joe's Place
by Debbie Hall - Jun 29, 2022
Denita Asberry brings powerful vocals, engaging stage presence, and engages the audience. Audiences can enjoy a wide range of music with great food and drink when she performs at Joe's Place on July 1, July 16, and July 23.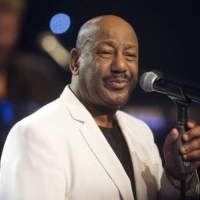 Hot Chocolate Singer Kennie Simon Joins The Line Up Of Hale Barns Carnival Next Month
by Stephi Wild - Jun 17, 2022
Hot Chocolate's lead vocalist Kennie Simon is set to join the line-up for what is guaranteed to be an unmissable night of music at this summer's Hale Barns Carnival.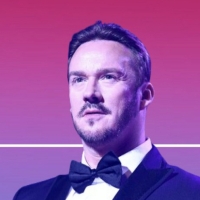 Russell Watson Returns To Hale Barns Carnival With More Proms Magic
by Stephi Wild - May 16, 2022
People's tenor Russell Watson will host a very special Proms party night to launch the 2022 Hale Barns Carnival this summer.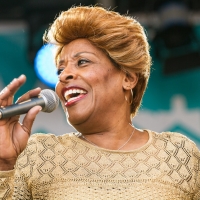 Hale Barns Carnival Returns For 2022
by Stephi Wild - Apr 29, 2022
Hale Barns Carnival returns for 2022 promising three spectacular days of entertainment for all the family with top headliners and a host of new carnival attractions.
Erykah Badu And Gary Clark Jr. to Headline Music At The Intersection Festival In St. Louis
by Chloe Rabinowitz - Mar 8, 2022
Erykah Badu and Gary Clark Jr. will headline Music at the Intersection, taking place in St. Louis September 10-11. The R&B and blues icons are joined on the festival's second-year lineup by international indie soul group Hiatus Kaiyote, blues guitarist Buddy Guy, and more.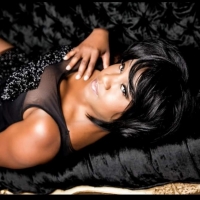 BWW Feature: DENITA ASBERRY IS ARETHA: LESSONS OF LOVE at The Piano Bar Bistro In The Nevada Room
by Debbie Hall - Jul 1, 2021
Denita Asberry brings charisma portrayed by a genuine legend to her performance as Aretha Franklin. The audience will be electrified with her uncanny look and powerful voice when she performs Aretha: Lessons of Love at The Nevada Room Piano Bar on July 3.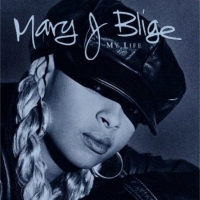 MARY J. BLIGE's personal, vulnerable 1994 second album 'My Story' being re-pressed for its anniversary
by Robert Diamond - Aug 18, 2020
The Yonkers-raised singer, recorded her 3x platinum 1992 debut, What's the 411?, with Sean "Puffy" Combs behind the board.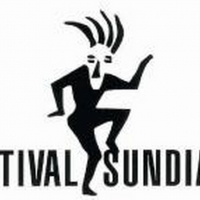 Festival Sundiata Presents Black Arts Fest
by Chloe Rabinowitz - Jun 19, 2020
Festival Sundiata Presents Black Arts Fest, starting at 1 p.m., Sunday, June 21, sharing traditional and contemporary African American heritage by showcasing local and national artists.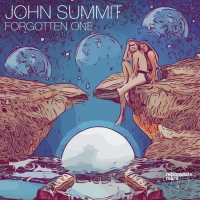 John Summit Returns to Lee Foss' Repopulate Mars with 'Forgotten One'
by Kaitlin Milligan - Jun 5, 2020
With 'Forgotten One', Summit delivers his stand-out track to date with fluttering melodies, a driving arpeggiated bassline and rock-solid beats creating the perfect foil to an uplifting vocal sample from 'Wishing on a Star' - the 1978 hit single from the renowned soul and R&B group, Rose Royce. Hooky but with serious heads down clout, this is peak time material of the highest order and screams Repopulate Mars. 
Kris Kross Amsterdam & Conor Maynard Drop 'OOH GIRL' Feat. A Boogie Wit Da Hoodie
by Sarah Jae Leiber - Aug 30, 2019
The mighty Kris Kross Amsterdam returns with its much anticipated new single 'Ooh Girl'. Listen below! Teaming up again with trusted singer Conor Maynard (already lending to global hits in the past with 'Are You Sure?' and 'Whenever') and joined by burgeoning US rapper A Boogie Wit Da Hoodie to complete this dream team, it's a record that breathes both timeless and innovative sounds - officially out now on Big Beat/Spinnin' Records.
Rose Royce Videos
VIDEO: Megan Hilty Performs 'No Cure' on THE VIEW
by Caryn Robbins - Mar 11, 2013
'Smash' star Megan Hilty visited ABC's THE VIEW this morning to perform 'No Cure', the new single from her debut album, 'It Happens All The Time.' Check out the appearance below!
Rose Royce Frequently Asked Questions
How many Broadway shows has Rose Royce been in?
Rose Royce has appeared on Broadway in 1 shows.
How many West End shows has Rose Royce been in?
Rose Royce has not appeared in the West End