Latest News on Roger Danforth
Roger Danforth News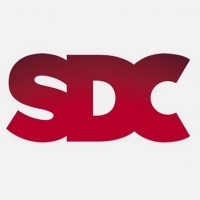 Stage Directors And Choreographers Society Announces 2018 Standout Moments
by Julie Musbach - Oct 23, 2019
Stage Directors and Choreographers Society (SDC), the theatrical union that represents over 4,000 professional stage directors and choreographers announced that due to an overwhelming number of a?oeStandout Momentsa?? nominations for the 2018-2019 season, SDC will add an eleventh a?oeStandout Moments,a?? to the traditional list of ten.
FILIBUSTERED AND UNFILTERED: AMERICA READS THE MUELLER REPORT At The Arc
by A.A. Cristi - May 20, 2019
To ensure a separation of powers, the U.S. Federal Government is made up of three branches: legislative, executive, and judicial. When authority runs amok, the ultimate check is the American citizen. 
Reed Birney And Annaleigh Ashford Appear On Stage as Part of Urban Stages 30 Year Retrospective
by Julie Musbach - Nov 5, 2018
The Urban Stages' Retrospective (October 11- November 10) will feature ten plays from the past three decades. In addition, there will be a special musical evening celebrating selections from past Urban Stages' musicals on November 5 and two family-friendly shows that have toured schools and libraries via Urban Stages' Outreach.

Courtney Balan to Replace Emily Skinner In THE ODYSSEY
by Stephi Wild - Jul 20, 2018
Artpark announces a casting change for the upcoming production of THE ODYSSEY. Accomplished Broadway actress Courtney Balan will replace Emily Skinner in the role of Penelope / Circe due to a family emergency.

Terence Archie & Emily Skinner Lead Western New York Premiere of THE ODYSSEY
by Julie Musbach - Jul 10, 2018
Today Artpark begins rehearsals for the musical THE ODYSSEY with 100+ participants. THE ODYSSEY is a story of high adventure and true love, and a theatrical celebration for the whole family adapted from the Homer's epic tale.
The Ballard Institute and Museum of Puppetry to Present 'Playwriting for Puppet Theater'
by Tyler Peterson - Jan 19, 2016
?As the first event of its 2016 Spring Puppet Forum Series, the Ballard Institute and Museum of Puppetry at the University of Connecticut will host noted New York City-based director and dramaturg Roger Danforth for a discussion of "Playwriting for Puppet Theater" on Wednesday, February 3 at 7 p.m. in the Ballard Institute Theater, located at 1 Royce Circle in Storrs Center.
Photo Coverage: Alex Brightman, Cynthia Erivo, Lena Hall, Adam Kantor, Bebe Neuwirth and More Celebrate Drama League's 100th Birthday
by Jessica Fallon Gordon - Jan 13, 2016
The Drama League of New York just celebrated a major milestone few organizations have achieved -- its 100th birthday! The 100th Birthday Party was held on January 11, 2016, at Feinstein's/54 Below, featuring cocktails, dinner, and a one-night-only concert celebrating The Drama League and 100 years of service to the American Theatre. BroadwayWorld has photos from the evening below!
The Drama League Hosts Centennial Gala, Honoring Bernadette Peters, Tonight
by BWW News Desk - Nov 2, 2015
The Drama League welcomes Tony Award winner Annaleigh Ashford, Tony Award nominee Marin Mazzie, and lauded director Diane Paulus to the roster of special guest performers for The Drama League Centennial Gala, celebrating the organization's 100 years of service tonight, November 2, 2015.