Latest News on Richard Twyman
Richard Twyman News
Autumn 2022 Lineup Announced at Northern Stage
by Stephi Wild - May 19, 2022
Powerful new dramas explore race, the climate crisis, disability, queer politics and the experience of refugees, alongside family shows and great nights out for fans of dance, comedy and cabaret.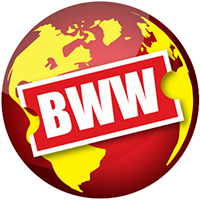 Denzel Westley-Sanderson Will Direct THE IMPORTANCE OF BEING EARNEST
by Stephi Wild - May 9, 2022
It was announced yesterday at a special Royal Theatrical Support Trust (RTST) ceremony that the winner of the RTST Sir Peter Hall Director Award 2021, Denzel Westley-Sanderson, will direct a new production of Oscar Wilde's The Importance of Being Earnest – in a co-production between English Touring Theatre (ETT), Leeds Playhouse and Rose Theatre.
UK Tour of Tonderai Munyevu's MUGABE, MY DAD & ME Announced
by Chloe Rabinowitz - Dec 6, 2021
The autobiographical play about growing up in 1980's Zimbabwe following independence opens at Brixton House on 17 February, with previews from 15 February, and runs until 6 March. It then tours to Scarborough, Oundle and Oxford before concluding in Edinburgh, 23 - 26 March 2022.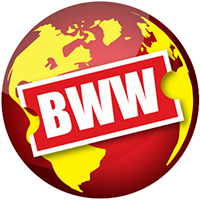 Peter Holland Joins English Touring Theatre As Producer
by A.A. Cristi - Dec 2, 2021
English Touring Theatre today announces that Peter Holland joins the company as Producer, having most recently worked as the producer at Frantic Assembly. He takes up the role from January 2022. He joins the organisation alongside Richard Twyman, Artistic Director & Sophie Scull, Executive Producer.
Denzel Westley-Sanderson Wins The RTST Sir Peter Hall Director Award 2021
by Stephi Wild - Nov 18, 2021
The Royal Theatrical Support Trust (RTST) and English Touring Theatre (ETT) have announced Denzel Westley-Sanderson as the winner of the 2021 RTST Sir Peter Hall Director Award and Nathan Crossan-Smith as the runner-up.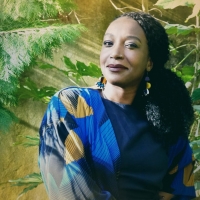 ETT Announces Second Year Of Flagship Playwright Development Scheme - Nationwide Voices
by Stephi Wild - Oct 26, 2021
ETT (English Touring Theatre) today announces the second year of its flagship playwriting programme Nationwide Voices in collaboration with five new partner theatres and companies.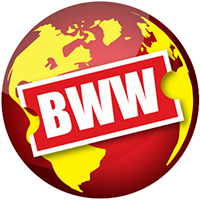 Arch468 Announces Winner Of £10,000 Playwright Prize
by Stephi Wild - Sep 16, 2021
Andrew Thompson's One Hundred Oxen has been awarded the inaugural Hope Prize by Arch468.  He receives a £10,000 commission, having responded to the open call out for a new play that offered a vision of hope in a bid to ensure that hope is not allowed to fade from public discourse. 
The Royal Theatrical Support Trust and ETT Invite Entries For The RTST Sir Peter Hall Director Award 2021
by Stephi Wild - Aug 25, 2021
Now in its fifth year, the award – which honours the memory of RTST co-founder, Sir Peter Hall – offers the winner their first-time opportunity to direct a full-scale, fully funded, mid-scale regional touring production of a classic or modern play, which may be an existing play or a new adaptation of a novel or film.
Full Cast Announced for CAT ON A HOT TIN ROOF at Leicester's Curve Theatre
by Chloe Rabinowitz - Aug 3, 2021
Leicester's Curve theatre, Liverpool Everyman & Playhouse and English Touring Theatre revealed the full company for the upcoming co-production of Tennessee Williams' Cat on a Hot Tin Roof, directed by Anthony Almeida, which will open at Curve on 3 September, and then tour venues across England and Wales.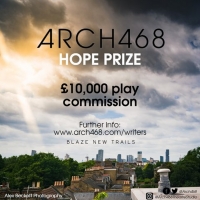 Eight New Plays Shortlisted for Arch468 Hope Prize
by Stephi Wild - Jul 23, 2021
Many explored coming to terms with mental health issues, dealing with drug addiction and reconnecting with family and loved ones. A sense of climate responsibility also pervaded, with a strong showing of plays engaging with visions of a more environmentally sustainable future.
Richard Twyman Videos

VIDEO: Get A First Look At 'Foreign Bodies' Multidisciplinary Event Conducted and Hosted by Esa-Pekka Salonen
by Alan Henry - May 21, 2018
The New York Philharmonic announces Foreign Bodies, a one-night-only multidisciplinary event conducted and hosted by Esa-Pekka Salonen, concluding his tenure as The Marie-Jos e Kravis Composer-in-Residence. The concert, Friday, June 8, 2018, at 8:00 p.m., will feature Esa-Pekka Salonen's Foreign Bodies, accompanied by the World Premiere of a live video installation by Tal Rosner; Dan el Bjarnason's Violin Concerto, with Pekka Kuusisto in his New York Philharmonic debut; and Obsidian Tear, a dance work choreographed by Wayne McGregor performed by members of the Boston Ballet (Philharmonic debut) and set to Mr. Salonen's Nyx and Lachen verlernt. Foreign Bodies will be casual and multi-sensory; drinks and conversation will flow as attendees mingle with the performers, who will give additional impromptu performances throughout the event.