Latest News on Peter Lorre
Peter Lorre News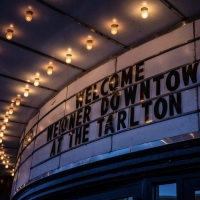 Weidner Downtown Announces New Events at the Tarlton Theatre
by Stephi Wild - Sep 16, 2022
The Weidner will enter its second year of partnership with The Tarlton Theatre to present The Weidner Downtown Series. This exciting series showcases an eclectic mix of live music, chamber theatre and free to attend film screenings. All events in The Weidner Downtown Series are in the historic Tarlton Theatre located in the heart of Downtown Green Bay. 
Review: The Festival d'Avignon Presents LE NID DE CENDRES By SIMON FALGUIÈRES
by Wesley Doucette - Jul 11, 2022
While describing the marginalization of theatre artists in early Christian society my theatre history professor once said, 'It must be a kind of witchcraft or at least magic. You are making something there that wasn't there before from your mere presence!' These words rang in my ears as I watched Simon Falguière's Le Nid de Cendres, a 13 hour long miracle currently running at The Festial d'Avignon's mercifully comfortable La Fabrica theatre. Separated into seven segments from 11 in the morning until midnight and after eight years of construction, the ambition of Falguière's company Le K is obvious. Though what astounds more than the run time is that this ambition is paired with boundless imagination, cutting wit, and deep generosity.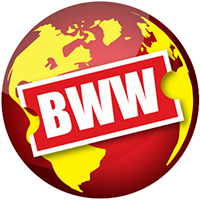 MoMA Announces The 18th TO SAVE AND PROJECT Festival Of Film Restoration
by A.A. Cristi - Dec 16, 2021
Running from January 13 to February 5, 2022, To  Save and Project: The 18th MoMA International Festival of Film Preservation includes more than 60 newly preserved features and shorts from 19 countries, many having world or  North American premieres and presented in original versions not seen since their initial  theatrical releases.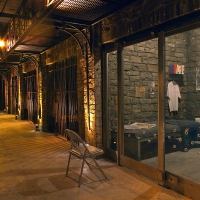 The Hollywood Museum's Dungeon of Doom is Now Open
by Gigi Gervais - Oct 23, 2021
The museum's dungeon includes a rare and unique history of horror and suspense from Hollywood over the years including the original and complete jail sell set used for filming of "The Silence of the Lambs" and is one of the museum's most popular draws year round, with items that that include original costumes and props used in making of the film.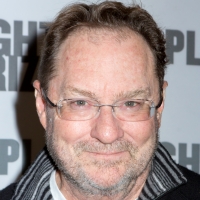 BWW Interview: Stephen Root on Character Actors, Specificity, & THE MIGHTY ONES
by Sarah Jae Leiber - Jun 29, 2021
BroadwayWorld had the pleasure of talking to Root about his long career in theatre, TV, and film — Root even reveals when the next season of Barry is scheduled to start shooting.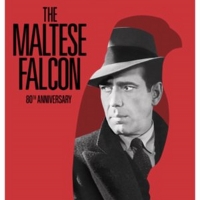 TCM Big Screen Classics Series Begins Jan. 24 & 27 With THE MALTESE FALCON
by Sarah Jae Leiber - Jan 15, 2021
Next year, film aficionados can enjoy a yearlong journey spanning nine decades of cinema history, through a dozen of some of the movie industry's greatest titles, as Fathom Events and Turner Classic Movies present the seventh annual TCM Big Screen Classics series.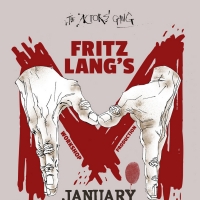 Actor's Gang Presents A Workshop Of Fritz Lang's M This Week
by A.A. Cristi - Jan 7, 2020
The Actors' Gang Theater continues its 2019-20 season with a workshop production of Fritz Lang's M. Originally written by Fritz Lang and Thea von Harbou, and adapted and directed by Tess Vidal, M performs through Sunday, January 19th.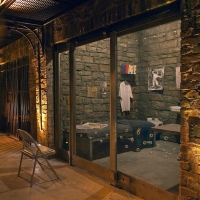 The Hollywood Museum's Dungeon of Doom Unveiled to Feature Mysteries of Halloween From Frankenstein to Pennywise
by Sarah Jae Leiber - Oct 21, 2019
Founder and President of The Hollywood Museum, Donelle Dadigan, unveils the Dungeon of Doom, for any Halloween.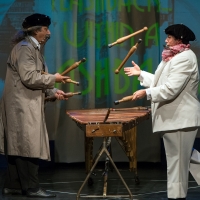 BWW Review: CLUB SANDWICH with The Flying Karamazov Brothers is a Delightful Hot Mess
by Jay Irwin - Sep 20, 2019
Really bad puns, noir-ish intrigue and juggling; what more do you need for an evening's entertainment? Well you're in luck, as the Northwest's celebrated comedy juggling troupe, The Flying Karamazov Brothers is back reviving their noir thriller a?oeClub Sandwicha?? at the Broadway Performance Hall. And while at times it may seem like they don't have a clue what's going on, trust me, these gifted performers and improvisors know exactly what to do, even when it all goes wrong.

BWW Review: THE MALTESE FALCON at Goodwood Theatre
by Barry Lenny - Apr 28, 2019
Attention to detail is a hallmark of Independent Theatre productions.