Stage Credits
  [New York]
Reading, 1988
Performer
Writing
Composer
Composer
Composer
Paul Katz News
CelloBello Examines Life Of Classical Musicians In Ukraine
by Stephi Wild - Feb 21, 2023
CelloBello, the world's leading resource on all things cello, will host a conversation that sheds light on the lives of classical musicians in Ukraine since the start of Russia's full-scale invasion.
The Lafayette String Quartet to Premiere And Tour Vivian Fung's String Quartet No. 5 'Spiraling'
by Chloe Rabinowitz - Jan 23, 2023
On Saturday, February 11, 2023 at 7:45pm, the Lafayette String Quartet will perform the world premiere of Vivian Fung's fiery String Quartet No. 5 'Spiraling' at the Philip T. Young Recital Hall at the University of Victoria.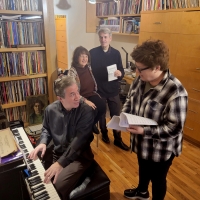 Photos: Go Inside Rehearsals For OTHER LIVES: THE STORY SONGS OF MICHAEL COLBY
by Chloe Rabinowitz - Dec 9, 2022
See photos in rehearsals for 'OTHER LIVES: The Story Songs of Michael Colby' part of Urban Stages 'Winter Rhythms 2022.'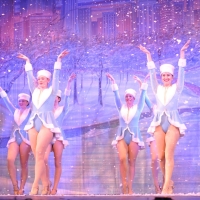 Reagle Music Theatre's CHRISTMASTIME Returns With Its Full Rendition
by Stephi Wild - Nov 28, 2022
Reagle Music Theatre of Greater Boston will present CHRISTMASTIME this December for its 38th year. After being unable to produce live theater since 2020 due to Covid-19, RMT is re-opening its doors with its full rendition of the beloved Christmas extravaganza that will entertain children and adults of all ages.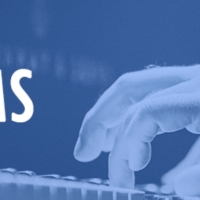 News: WINTER RHYTHMS at Urban Stages Releases Full Lineup
by Stephen Mosher - Nov 27, 2022
URBAN STAGE's annual Winter Rhythms cabaret series has announced the full run-down of shows and acts to play in the 2022 season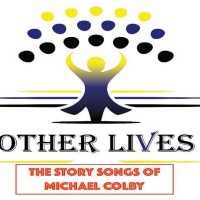 Janet Aldrich, Stephen Bogardus & More to Star in OTHER LIVES: THE STORY SONGS OF MICHAEL COLBY at Urban Stages
by Chloe Rabinowitz - Nov 7, 2022
Other Lives: The Story Songs of Michael Colby, a mélange of melody and tour de force performances featuring lyrics by Michael Colby, will be presented as part of Urban Stages 2022 "Winter Rhythms" series, produced by Tom Toce and Sue Matsuki, on Sunday, December 11 at 3pm and Tuesday, December 13, 2022 at 7pm at Urban Stages Theater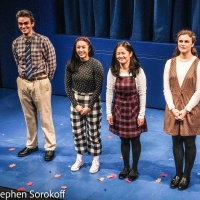 Photos: Inside Opening Night of Primary Stages' PEERLESS at 59E59 Theaters
by Stephen Sorokoff - Oct 12, 2022
PRIMARY STAGES and 59E59 Theaters, in association with Jamie deRoy, opened peerless last night at 59E59's Theater A  by 2019/20 Tow Playwright-in-Residence Jiehae Park (Hannah and the Dread Gazebo) and directed by Margot Bordelon (…what the end will be)
International Cellists Unite In Support Of Ukraine On Independence Day Of Ukraine 8/24
by Team BWW - Aug 20, 2022
CelloBello, the world's leading resource on all things cello, has gathered cellists from around the world in a musical tribute dedicated to those who have fought and sacrificed for freedom in Ukraine since the Russian invasion began on February 24th of this year. August 24 marks not only the 6-month marker from the start of the war, but more importantly is Independence Day of Ukraine. CelloBello will host several events, including the premiere of an internationally-collaborative music video, a livestream conversation with Ukrainian musicians, and a live conversation with cellists who participated in the project.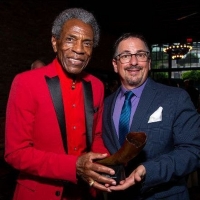 Photos: See Mary Testa, Robert Cuccioli & More at Red Bull Theater Gala Honoring André De Shield
by Chloe Rabinowitz - Jun 14, 2022
Red Bull Theater honored the illustrious ANDRÉ DE SHIELDS with the Matador Award for Extraordinary Achievement in Classical Theater at REVELRY, its benefit event held on Monday June 13th. Check out photos!
Maureen Taylor to Release 'Cosmic Connections: The Lyrics of Michael Colby'
by Marissa Tomeo - Apr 5, 2022
Brainstorm Records announces the April 23rd release of Vocalist Maureen Taylor's recording: Maureen Taylor: Cosmic Connections – The Lyrics of Michael Colby. The collaboration between Taylor and Colby will feature nineteen Colby songs. The album will be available for streaming and purchase on all the major music outlets (as well as a limited number of CDs for purchase at the release party).
Paul Katz Frequently Asked Questions
How many shows has Paul Katz written?
Paul Katz has written 3 shows including Second Chance (Composer), Dirty Dreams of a Clean-Cut Kid (Composer), Tales of Tinseltown (Composer).