Latest News on Nicholas Burns
Nicholas Burns News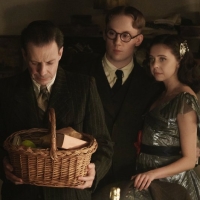 Photo: National Geographic Reveals First Look of A SMALL LIGHT
by Michael Major - Dec 20, 2022
National Geographic released a photo from the upcoming A SMALL LIGHT. Reflecting on the holiday's themes of resistance, resilience and courage, it shows Miep and Jan Gies, the Frank family, the van Pels family, and Fritz Pfeffer in a scene from the show in which they gather to celebrate the Jewish Festival of Lights while hidden in the annex.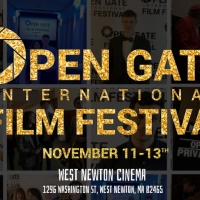 Open Gate International Film Festival To Return For Its 2nd Year; Lineup Unveiled
by Chloe Rabinowitz - Nov 7, 2022
Open Gate International Film Festival is set to return for its 2nd year, November 11-13th, at the West Newton Cinema in West Newton, Massachusetts. The lineup includes 48 independent films and 27 screenplays from over 20 countries around the globe.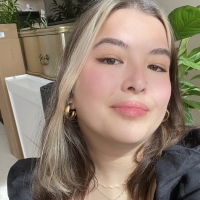 Ava Wong Davies Announced as Winner of the 2022 Ambassador Theatre Group Playwright's Prize
by Stephi Wild - Sep 28, 2022
Emerging playwright Ava Wong Davies has won the £5,000 Ambassador Theatre Group Playwright's Prize in association with Platform Presents for her play 'Graceland'.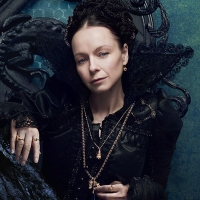 Video: See the First Trailer for the STARZ Historical Drama THE SERPENT QUEEN
by A.A. Cristi - Jul 28, 2022
STARZ has released the trailer and key art for the wicked new drama series "The Serpent Queen" set to premiere on Sunday, September 11.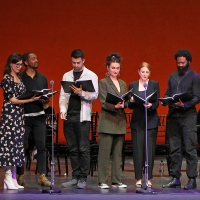 Photos: See Rosalie Craig, Indira Varma, Robert Bathurst & More at THE JOY OF TEXT West End Gala
by Chloe Rabinowitz - Apr 26, 2022
Inspired by an hilarious exchange between her mum and brother that she has kept on her phone for years, film and theatre director Josie Rourke put together a fast, raucous and breathtaking "I can't believe you typed that" evening in support of the Platform Presents Playwrights Prize.
Full Program Announced for 2021 Sundance Film Festival
by Sarah Jae Leiber - Dec 15, 2020
The nonprofit Sundance Institute announced today the showcase of new independent work selected across the Feature Film, Short Film, Indie Series and New Frontier categories for the 2021 Sundance Film Festival.
BWW Review: LOVE, LOVE, LOVE, Lyric Theatre Hammersmith
by Gary Naylor - Mar 12, 2020
Mike Bartlett's play has aged not a jot in its analysis of how one generation's freedoms constrains anothers. Funny and clever, it hits hard, even if it ultimately stretches credibility a tad too far.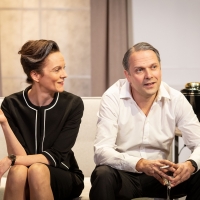 BWW Interview: Nicholas Burns Talks LOVE, LOVE, LOVE at Lyric Hammersmith
by Eleni Cashell - Mar 11, 2020
Well known for his roles on both stage and screen, Nicholas Burns has recently starred in Measure for Measure (Donmar Warehouse) and Young Marx (Bridge Theatre). He returns to the Lyric Hammersmith Theatre, where he appeared in the original cast of Ghost Stories, to play Kenneth in a revival of Mike Bartlett's Love, Love Love.
CITY OF ANGELS Leads March's Top 10 New London Shows
by Marianka Swain - Feb 26, 2020
London is never short of temptations, whether splashy West End shows, epic dramas or bold fringe offerings. From a musical with old Hollywood glamour to starry Chekhov and Coward, here are some of this month's most eye-catching openings. Don't forget to check back for BroadwayWorld's reviews, interviews and features!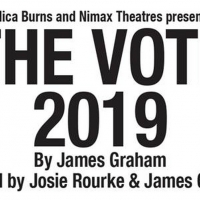 THE VOTE By James Graham Will Be Presented at Bush House Auditorium
by Stephi Wild - Dec 7, 2019
The Vote 2019 looks at what happens in Britain on election night through the eyes of those at the polling station. Once every 5 yearsa?" although, in recent times, increasingly more! - we assert our rights as citizens to uphold or replace our government. As we engage with democracy, we do it in the most unremarkable and understated ways- in local parish churches, primary schools and community centres across the country. James Graham set out to illuminate a?oethe diverse, diligent and often hilarious individualsa?? who turn the a?oeunglamorousa?? settings of polling stations into a?oeplaces where history is made.a?? Labelled a?oea glorious night at the polling stationa?? (Observer) and a?oebrilliant apta?? (Telegraph),the original Donmar production was broadcast live on More4 in 2015 and nominated for a BAFTA
Nicholas Burns Frequently Asked Questions
How many Broadway shows has Nicholas Burns been in?
Nicholas Burns has not appeared on Broadway.
How many West End shows has Nicholas Burns been in?
Nicholas Burns has appeared on London's West End in 1 shows.
What was Nicholas Burns's first West End show?
Nicholas Burns's first West End show was Love, Love, Love which opened in 2020