Latest News on Music-Theatre Group
Stage Credits
Productions
[Off-Broadway, 2004]
Co-Producer
[Off-Broadway, 1989]
Producer
[Off-Broadway, 1987]
Producer
Music-Theatre Group Awards and Nominations
Obie Awards - 1984 - Sustained Achievement

Music-Theatre Group
Music-Theatre Group News
The Ballard Institute Presents 'Puppetry And Production Design' Online Forum With Carl Sprague
by A.A. Cristi - Feb 15, 2022
For its first installment of the 2022 Spring Puppet Forum Series, the Ballard Institute and Museum of Puppetry at the University of Connecticut will host 'Puppetry and Production Design' with stage designer Carl Sprague on Thursday, Feb. 24 at 7 p.m. ET.
Composer Julian Grant Talks About His China Years at PSO SOUNDTRACKS
by A.A. Cristi - Feb 27, 2020
On Wednesday, March 18 at 7 pm, Princeton-based composer and conversationalist extraordinaire Julian Grant tells all­­a?"or maybe just enougha?"about his life, travels, and musical adventures in China and Central Asia at a free Soundtracks talk at the Princeton Public Library. While living in Hong Kong, he hosted a classical music radio show. He also lived in Tokyo and, from 2007-10, in Beijing, where he worked with the Beijing New Music Ensemble and attempted to master the yang qin (butterfly harp). This immersion in learning a traditional Chinese instrument proved to be the genesis of a suite of music titled a?"a??a??a?? (Five Generations, One House), a work soon to be given its US premiere by the Princeton Symphony Orchestra.   

Press Agent And Broadway Executive Harvey Sabinson Dies
by Stephi Wild - Apr 20, 2019
Harvey Sabinson, one of Broadway's legendary press agents, and former long-time executive director of The Broadway League, died on April 18, 2019 of natural causes at his residence in Sarasota, Florida. He was 94 years old.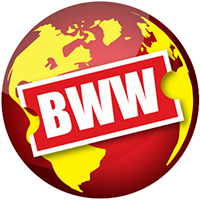 NY City Opera to Feature Rotating Cast in AS ONE
by Julie Musbach - Mar 28, 2019
New York City Opera has announced that Blythe Gaissert & Michael Kelly and Briana Elyse Hunter & Jorell Williams will comprise the rotating casts of its upcoming production of AS ONE.

KING LEAR Comes To Philadelphia's Quintessence Theatre Group
by Stephi Wild - Feb 11, 2019
Quintessence Theatre Group, a professional classic theatre company located in Philadelphia's Mt. Airy neighborhood, takes on Shakespeare's greatest tragedy this spring. KING LEAR, a searing drama about the dangers of absolute power, comes to Quintessence from March 19, 2019 through April 20, 2019. Opening night is Saturday, March 23 at 7:30PM.

Thom Sesma, Julia Abueva, and More Join Kate Baldwin and Bryce Pinkham in SUPERHERO
by Julie Musbach - Oct 23, 2018
Continuing its 40th Anniversary Season, Second Stage Theater has announced complete casting for the world premiere musical, SUPERHERO.
BWW Interview: Lembit Beecher SWINGS at Opera Philadelphia Festival
by Richard Sasanow - Sep 19, 2018
"I was, like many composers, not someone who was immediately in love with the human voice, the operatic voice, in new music," says Lembit Beecher, whose opinion has definitely changed. He has become a powerful new force in the medium, with his new opera, SKY ON SWINGS, written with librettist Hannah Moskovitch and directed by Joanna Settle, opening the second year of Opera Philadelphia's Festival, O18, on September 20. It stars two formidable mezzos, Frederica von Stade and Marietta Simpson.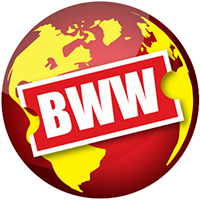 Peak Performances Kicks Off Season with Afro-Cuban-Yiddish Opera
by Julie Musbach - Jul 10, 2018
Peak Performances kicks off its 2018-19 season with the world premiere of Hatuey: Memory of Fire, a rousing Afro-Cuban-Yiddish opera performed in English, Yiddish and Spanish, with music by Frank London, libretto by Elise Thoron, direction by Mary Birnbaum, and choreography by Maija Garcia.
PlayPenn Welcomes Julia Mauro Bumke As New Director Of Education
by A.A. Cristi - Jun 25, 2018
PlayPenn, the nationally recognized new play development organization located in Philadelphia, is thrilled to announce new work dramaturg Julia Mauro Bumke as their Director of Education. A graduate of Harvard and Princeton Universities, Ms. Bumke will assume her position full time on August 1, 2018.

Muny Announces Full Cast and Creative for THE WIZ; Darius de Haas, E. Faye Butler, and More
by Julie Musbach - May 30, 2018
The Muny announced today its full cast, design and production team for the theatre's centennial season production of The Wiz, June 19 - 25. 
Music-Theatre Group Videos
STAGE TUBE: First Look at Broadway-Bound PORGY & BESS in Workshop
by BroadwayWorld TV - Aug 22, 2011
A.R.T. American Repertory Theater (A.R.T.) opens its 2011-12 season with The Gershwins' Porgy and Bess, by George Gershwin, DuBose and Dorothy Heyward, and Ira Gershwin. The adaptation by Pulitzer Prize-winning playwright Suzan-Lori Parks and Obie Award-winning composer Diedre L. Murray, directed by A.R.T. Artistic Director Diane Paulus, with choreography by Ronald K. Brown, begins previews on August 17 and opens for the reviewing press on August 31 at 7pm. Performances are at the Loeb Drama Center, 64 Brattle Street, Cambridge. Tickets for preview performances are currently on sale, remaining tickets for the run go on sale on July 12. Check out a sneak peek of the production below!
Music-Theatre Group Frequently Asked Questions
What awards has Music-Theatre Group been nominated for?
Sustained Achievement (Obie Awards) .
What awards has Music-Theatre Group won?
Sustained Achievement (Obie Awards).