Latest News on Monica Piper
Stage Credits
Not That Jewish
  [Off-Broadway]
New York Off-Broadway Premiere, 2016
Performer
Writing
Playwright
Monica Piper News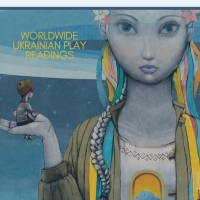 Museum Of Jewish Heritage & The Braid Announce Fundraiser for Ukraine, Featuring 10 Works By Ukrainian Playwrights
by Chloe Rabinowitz - Jul 7, 2022
On Wednesday, July 20, 2022 at 7:30 PM ET, the Museum of Jewish Heritage - A Living Memorial to the Holocaust and The Braid will present 'I Want to Go Home: Stories from Writers in a Country at War,' a performance spotlighting ten new works by Ukrainian playwrights. Proceeds from the event will benefit HIAS's Ukraine crisis response efforts.
The Braid's Zoom Fall Party Show, Welcome Back(ish), Kicks Off New Season Of Performances and Surprises
by A.A. Cristi - Sep 21, 2021
As the days grow shorter and the leaves begin to change color, people are yearning to return to their normal, pre-COVID lives and traditions. One of the most anticipated of these is always the Fall Party hosted each year by The Braid. This celebration announces the organization's plans for the coming year.  The event will be full of new stories, favorite actors and writers, and great surprises.  Thanks to Zoom, everyone, everywhere can be there to share the excitement.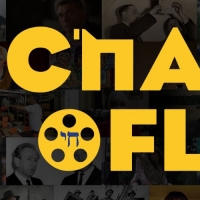 ChaiFlicks Announces October 2020 Schedule
by Sarah Jae Leiber - Sep 29, 2020
ChaiFlicks, the new streaming service devoted to Jewish and Israeli themed entertainment and culture from around the world is pleased to announce its slate of films, TV series and theatre performances scheduled to play on the channel throughout October 2020.
Bat Mitzvah Zoom Celebration Featuring New Salon Show To Kick Off Jewish Women's Theatre's 13th Season
by Stephi Wild - Sep 25, 2020
When a Jewish girl turns 13, her community joins together at a bat mitzvah to celebrate her coming of age.  When Jewish Women's Theatre/The Braid (JWT) turns 13, its community will also gather to celebrate its coming of age and transformation from a small local theatre into a national voice for contemporary Jewish culture.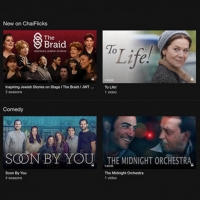 ChaiFlicks, A Jewish-Themed Streaming Platform, to Feature Stories from The Braid/Jewish Women's Theatre
by Chloe Rabinowitz - Aug 27, 2020
ChaiFlicks, the world's first dedicated streaming service for Jewish and Israeli-themed film/tv shows, is now available and will feature content from the critically acclaimed collection of stories by The Braid/ Jewish Women's Theatre (JWT) that have entertained audiences for the past 13 years.
Jewish Women's Theatre And Pop-Up Playhouse To Present THE WENDY CHRONICLES
by A.A. Cristi - Nov 26, 2019
Three plays by Pulitzer Prize and Tony-winning playwright Wendy Wasserstein will be presented in two triple-header days of theatre readings when JWT, director Stan Zimmerman and an all-star cast salute the groundbreaking artist who made a career out of exploring the lives of intelligent, talented women.
Jewish Women's Theatre to Host its First-Ever Comedy Club Night: THREE JEWS AND A BLONDE WALK INTO THE BRAID
by Chloe Rabinowitz - Nov 20, 2019
For one night only, Jewish Women's Theatre (JWT) will be transformed into a comedy club for two performances of Three Jews and a Blonde Walk into the Braid, a night of standup featuring Emmy Award-winning comedian Monica Piper and three of her very funny women friends.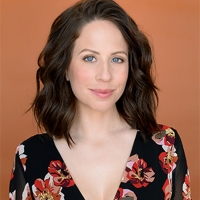 Jewish Women's Theatre To Present A New Cabaret Show: A VERY GOYISHA HANUKKAH
by A.A. Cristi - Nov 12, 2019
How did a nice Evangelical Christian girl from Arizona wind up doing a one-woman comical cabaret show at Jewish Women's Theatre (JWT) in Santa Monica? 
BACK TO THE BACKLOT Will Be Held at The Factory/Ultra Suede on Saturday, November 9
by Stephi Wild - Nov 5, 2019
Back to the Backlot, a live musical comedy variety show, will bring back many of West Hollywood's famed Backlot Theatre's original showcase stars to commemorate the end of an era of one of the country's most famous venues for live entertainment. The event will mark the beginning of the preservation project known as Robertson Lane, which will re-build the venue formally known as The Factory and the famous Studio One Nightclub. The historic building opened in 1929 as the home of Mitchell Cameras, an early and important movie camera maker for the large movie studios. It was then the Studio One nightclub/Backlot Theatre from the late 1970s through the 1990s.
Jewish Women's Theatre Will Commemorate The Life Of Actress Abby Freeman With New Program and Performance
by Stephi Wild - Oct 8, 2019
Jewish Women's Theatre (JWT) will honor one of its first employees and most talented actors by naming its Artists-in-Residence Program after Abby Freeman, who passed away from breast cancer in 2014 at age 37.
Monica Piper Videos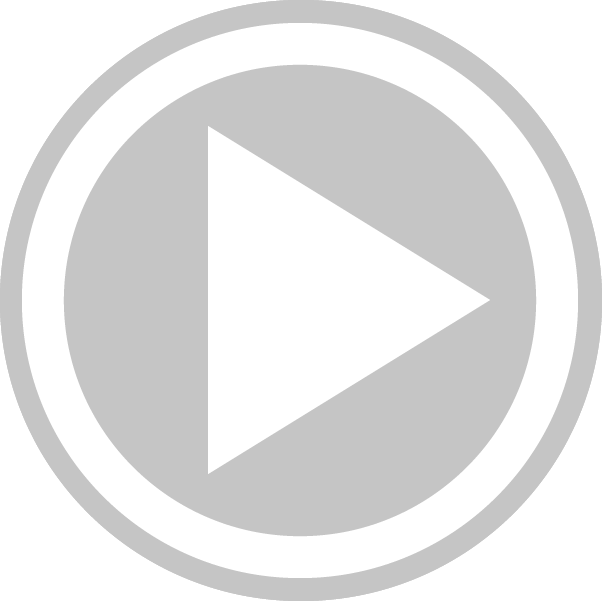 One Woman Show Opens Tonight At JWT's The Braid
by A.A. Cristi - Jun 21, 2018
Vicki Juditz was a nice Christian girl of German ancestry who loved Santa Claus and the Easter Bunny.  Then she met a nice Jewish boy named Steven. Unlike many of her previous boyfriends, he had a job.   He played keyboards. They dated.  His parents loved her.  She wanted to get married.  He said 'no.' He would only marry a nice Jewish girl.  She considered, studied, passed all the tests, and converted to Judaism.
Monica Piper Frequently Asked Questions
How many shows has Monica Piper written?
Monica Piper has written 1 shows including Not That Jewish (Playwright).