Latest News on Modesto Flako Jimenez
Modesto Flako Jimenez News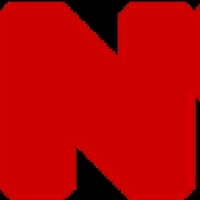 City Announces 2022-23 Public Artists In Residence
by Stephi Wild - Nov 4, 2022
The NYC Department of Cultural Affairs announced four artist placements for the City's 2022-23 Public Artists in Residence (PAIR) program.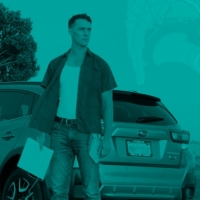 La Jolla Playhouse Announces Next Without Walls (WOW) Production: TAXILANDIA: SAN DIEGO
by Stephi Wild - Sep 28, 2022
La Jolla Playhouse has announced its next Without Walls (WOW) production: Taxilandia: San Diego, created, developed and directed by Modesto 'Flako' Jimenez, written and performed by local artist Bernardo Mazón Daher, presented in partnership with Oye Group.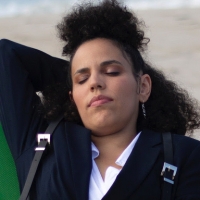 Xenia Rubinos Releases New Single & Announces West Coast Tour Dates
by Michael Major - Jul 18, 2022
Xenia Rubinos, the prolific New York City-based artist who's broken barriers of sound and style is back with "Dia Libre en el Yanky" - the third in a series of re-imagined tracks from her critically acclaimed album Una Rosa. The track features a gut-punching cypher from Cuban rapper El Individuo.
Dominican Artists Collective to Lead TOOLS FOR AN ARTIST IN PROCESS Masterclass Series at NYTW
by Chloe Rabinowitz - May 6, 2022
New York Theatre Workshop announced today Tools for An Artist in Process, a masterclass series created by Dominican Artists Collective (DAC), one of NYTW's Companies-in-Residence and produced in partnership with Oye Group (Modesto Flako Jimenez, Founder/Artistic Director; Kevin Torres, Managing Director).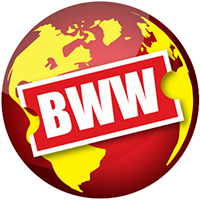 TFANA and Saint Flashlight Launch Poetry Activation THE WILL OF THE CITY
by A.A. Cristi - Sep 29, 2021
TFANA and Saint Flashlight present The Will of the City, poems inspired by playwright and poet William Shakespeare, launching today and running through the fall. Spotlighting the work of over a dozen writers, this activation will transform the streetside and outdoor screens at Polonsky Shakespeare Center (262 Ashland Place, Brooklyn, NY)—Theatre for a New Audience's home in Fort Greene—into a bi-weekly updated anthology of poems inspired by Shakespeare's plays.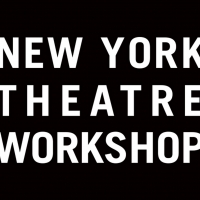 New York Theatre Workshop Announces Final Programming for 2020/21 Artistic Instigator Season
by Chloe Rabinowitz - May 26, 2021
NYTW announced the final two artistic instigator projects for the 2020/21 season. Hilton Als is, and has been, an invaluable contributor to American cultural life for decades. Join this Pulitzer Prize-winning critic, artist, writer and curator as he lifts up and takes a different look at what he considers marginalized classics of the 20th Century.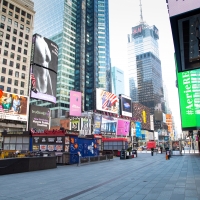 TAXILANDIA Extends for Four Weeks
by Chloe Rabinowitz - Apr 28, 2021
Today a four-week extension for Taxilandia was announced, including the Taxilandia Gallery & ticket lottery for the Taxilandia taxi rides. Originally set to conclude on May 3, Taxilandia will now run through Sunday May 30, 2021.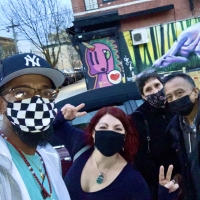 BWW Review: TAXILANDIA Takes a Ride Through Bushwick
by Cindy Sibilsky - Apr 19, 2021
In Taxilandia — a solo show that a maximum of three audience members at a time watch from the backseat of a cab — Modesto Flako Jimenez is the charismatic guide unveiling the hellish and heavenly aspects of Bushwick's past, present, and uncertain future.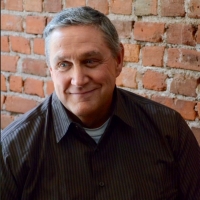 James C. Nicola to Step Down From Artistic Director Position at New York Theatre Workshop in Summer 2022
by Chloe Rabinowitz - Apr 16, 2021
New York Theatre Workshop announced today that Artistic Director James C. Nicola will depart the theater on June 30, 2022. Nicola has been the Artistic Director of New York Theatre Workshop since 1988.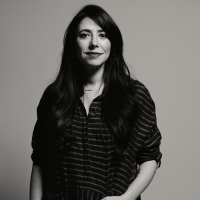 The Broad Stage Announces Five Artistic Partnerships Creating Newly Commissioned Works
by Chloe Rabinowitz - Apr 14, 2021
The Broad Stage has announced a new chapter in its artistic future – as a commissioner and producer of new work – centered around dynamic partnerships with a diverse mix of performers, directors, choreographers, composers, librettists, and arts venues – in the 2021-2022 through 2023-2024 seasons, with exact production dates to be announced.