Latest News on Mimi Robinson
Mimi Robinson News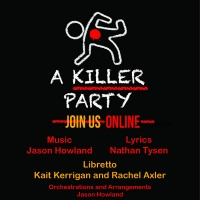 Northern Virginia Native Mimi Robinson Assistant Directs A KILLER PARTY: A MURDER MYSTERY MUSICAL
by Chloe Rabinowitz - Jan 19, 2021
In December of 2020, Broadway Artists Alliance assembled a 'killer' cast of twenty six young performers to present the virtual sensation A Killer Party: A Murder Mystery Musical. Native Virginian Mimi Harlow Robinson, who now resides in New York City, assistant directed the production.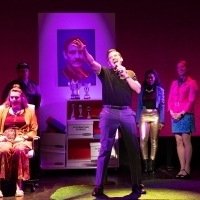 BWW Review: BLACK HOLE WEDDING at New York Music Festival
by Derek McCracken - Jul 19, 2019
Technically, the silver lining of the black hole trash compactor featured in Black Hole Wedding is that whatever it doesn't suck in, it stretches out: a golf club, clothing, even a pom-pom shaking marketing director. Theatrically, this 'spaghettify' strategy also works well for the show itself, a campy eco-political satire with more than enough humorous and heartfelt songs and sight gags to keep its musical magnetic attraction strong for 100 minutes.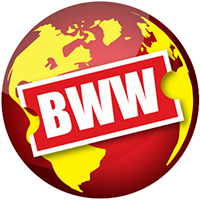 NYMF Production Of BLACK HOLE WEDDING To Donate All Proceeds To Renewable Energy Nonprofits
by Stephi Wild - Jul 8, 2019
Producers of Black Hole Wedding,which will make its off Broadway debut as part of the 2019 New York Musical Festival's Next Link Project, announced today that all proceeds from the sale of tickets for the engagement will be donated to renewable energy nonprofit organizations350.org and GRID Alternatives. In addition, a group of anonymous angel donors has agreed to match all funds raised by the production.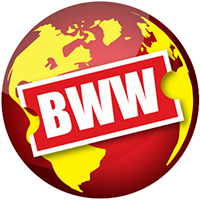 BLACK HOLE WEDDING To Make Off-Broadway Debut Starring Sean McDermott
by Stephi Wild - Jun 19, 2019
After playing an acclaimed run as part of the Planet Connections Festival in 2015 and taking home awards for Outstanding Music & Lyrics and Outstanding Leading Actress, as well as nominations for Outstanding Book of a Musical, Direction and Production, Black Hole Wedding will make its off Broadway debut as part of the 2019 New York Musical Festival's Next Link Project.

Broadway Alumni to Perform at Pride of Southern Utah Festival
by A.A. Cristi - Sep 18, 2018
Pride of Southern Utah announces the theme Everyone Belongs for the third annual pride celebration to span a week of festivities.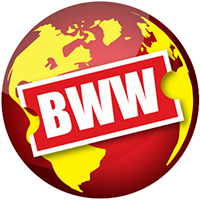 Cast Announced for Upcoming Season at Tuacahn Center for the Arts
by A.A. Cristi - Jul 26, 2018
 Tackling one of its biggest seasons to date, Tuacahn Center for the Arts in southern Utah is pleased to include several Broadway stars glittering among the cast of the regional premiere of Matilda the Musical, Rodgers and Hammerstein's Cinderella and the first large-scale version of the Stephen Schwartz supervised production of Prince of Egypt.
BWW Interview: Sarah Primmer of CINDERELLA at Palace Theater
by Joseph Harrison - Feb 6, 2017
You may think you know the story of CINDERELLA, but when the classic Rodgers and Hammerstein musical plays at the Palace Theater in Waterbury, you might find yourself pleasantly surprised. This updated version which recently closed an award-winning debut on Broadway will take the stage in Waterbury for four performances February 24 - 26. Playing the evil stepmother, Madame, will be Connecticut native, Sarah Primmer. I had the pleasure of speaking with Sarah and learning about her experience with this magical musical.
BWW Review: RODGERS & HAMMERSTEIN'S CINDERELLA is Magical Family Fun
by Frank Benge - Dec 7, 2016
Rodgers & Hammerstein's CINDERELLA is a 2013 Tony Award winning stage adaptation of the 1957 musical for television starring Julie Andrews, with music by Richard Rodgers and lyrics by Oscar Hammerstein II. The new book by Douglas Carter Beane is based partly on Hammerstein's original 1957 book. The piece was remade twice for television, once in 1965 and again in 1997, and was adapted for the stage in various versions prior to the 2013 Broadway adaptation. The 2013 score features several Rodgers and Hammerstein songs that weren't in any previous version, including one trunk song originally written for, but eventually cut from, South Pacific. The new songs include 'Me, Who Am I?', 'Now Is the Time', 'The Pursuit', 'Loneliness of Evening' and 'There's Music in You'.
BWW Review: CINDERELLA Slips Into New Shoes Full of Possibility at the Ohio Theatre
by Christina Mancuso - Nov 24, 2016
Once upon a time in 1957 there was a helpless young damsel who toiled tirelessly in rags while her cruel stepmother and self-centered stepsisters forced her into a life of servitude. One day, however, her Prince Charming swept her off her feet and she lived happily ever after, all with the help of a fairy godmother and a glass slipper left behind. Fast forward. It's now 2016 and gone are the days when a meek would-be princess sits around waiting for her prince to come, let alone even thinking about leaving a Venetian glass slipper behind.
Mimi Robinson Videos
BWW TV: Attend the Ball with Highlights from the New CINDERELLA Tour!
by BroadwayWorld TV - Oct 10, 2016
The national tour of the Tony Award-winning musical Rodgers + Hammerstein's CINDERELLA welcomes Tatyana Lubov, stepping into the glass slippers in the title role of Cinderella, and Hayden Stanes plays the role of Prince Topher, Cinderella's dashing love interest. Click below to watch highlights of the new touring company onstage!