Latest News on Mike Mosallam
Photos
Mike Mosallam (r) as Palestinian refugee Aziz Hammond and Jeremy Cohen (l) as Israeli ex-pat Assaf Ben-Moshe, in the new musical West Bank, UK by Oren Safdie and Ronnie Cohen
From: 
Date:
11/29/2007
Mike Mosallam News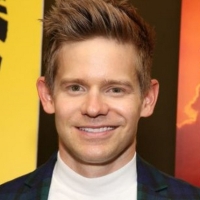 Andrew Keenan-Bolger to Direct New Coming-of-Age Film MIKEY'S ARMY
by Michael Major - Aug 1, 2022
Andrew Keenan Bolger will direct Mikey's Army, a new coming-of-age film written by Eric Ulloa. The new flim will star Nicholas Dantes in the title role, alongside Claybourne Elder, Krystina Alabado, Shuga Cain, Jennifer Sanchez, and Timmy Thompson.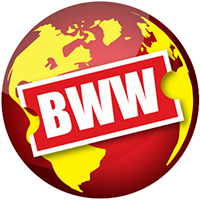 Cape Cod Theatre Project Presents Actress and Playwright Lameece Issaq in A GOOD DAY TO ME NOT TO YOU
by A.A. Cristi - Jul 15, 2022
The Cape Cod Theatre Project will present its final  show of the 2022 season, A Good Day to Me Not to You by Noor Theatre Founding Artistic Director Lameece Issaq.
Outfest Screenwriting Lab Grows Partnership with Netflix to Support LGBTQIA+ Voice
by Michael Major - May 9, 2022
Outfest taps some of their most accomplished alumnus and industry leaders as mentors, including showrunners Jaclyn Moore (Dear White People, Queer as Folk), Alvaro Rodriguez (Seis Manos, American Rust), Micah Schraft (Mrs. America), Mikko Alanne (The Long Road Home), alongside writers Eduardo Cisneros, Chuck Hayward, MW Wilson.
MENASA Actors Virtual Open Call Hollywood Film TV Diversity Initiative With Studio For Performing Arts LA
by Stephi Wild - Apr 22, 2021
Studio For Performing Arts LA and Walid Chaya have announced their next virtual open call diversity initiative on May 8th, 2021, to help performers of MENASA (Middle East, North Africa, and South Asia) descent raise their acting profile and visibility to a panel of film and television talent agents, directors, producers and casting professionals.
Phillipa Soo, Lucia Lucas and Monica McCarthy Open Season 2 Of THE VORACIOUS STUDENT Podcast
by Chloe Rabinowitz - Feb 4, 2021
The podcast begins its second season with Tony Award nominee Phillipa Soo (Hamilton, Over the Moon), actress/writer/coach Monica McCarthy (Time Stands Still) and baritone Lucia Lucas, the first transgender singer to sing a principal operatic role on a US stage.
Broadway Dreams Foundation Announces Virtual Gala Honoring Tituss Burgess
by Chloe Rabinowitz - Oct 14, 2020
Broadway Dreams Foundation has announced that this year's annual Broadway Dreams Foundation Gala will be a virtual broadcast held at 7:00pm EST on December 5, 2020. This year's honorees include Five-Time Emmy Award nominee, Tituss Burgess alongside CEO of CQuence Health Group, Mike Cassling, who will be receiving the Annual Founder's Award.
NEW YORK LGBTQ FILM FESTIVAL Announces Full 2020 Lineup
by Sarah Jae Leiber - Sep 23, 2020
NewFest, New York's leading LGBTQ film and media organization and one of the world's most respected LGBTQ film festivals, has announced its full line-up for The New York LGBTQ Film Festival's 32nd year.
aGLIFF 33: Prism 2020 Audience Award Winners Announced
by Chloe Rabinowitz - Aug 18, 2020
Austin's oldest film festival, The All Genders, Lifestyles, and Identities Film Festival (aGLIFF) has announced the Audience Awards for aGLIFF 33: Prism. aGLIFF Festival organizers will also be the feature of the upcoming Regional Roundtable hosted by the Film Festival Alliance on Friday, August 21.
Vertical Entertainment Acquires Outfest Title BREAKING FAST
by A.A. Cristi - Aug 12, 2020
Vertical Entertainment has acquired the North American rights for BREAKING FAST, a romantic comedy from first-time writer/director Mike Mosallam which stars Haaz Sleiman (The Visitor), Michael Cassidy (Batman v Superman: Dawn of Justice) and Amin El Gamal (Good Trouble).